Welcome to another round of book club picks, the first this year in fall! I love looking at what book clubs have selected and seeing what they want to shout about, especially how wildly different it can be, while also seeing certain patterns of what may be hot at the moment and even sometimes getting multiple book clubs picking the same book. And I'm super excited that one of my favorite podcasts, Vibe Check, has decided to start a book club!
To help make things easy, all but one of these book clubs is virtual, allowing you to have tons of flexibility in how much or how little you join. You can just use this list to find your next read, do a buddy read with someone in your life, or you can dip your toe into the world of book clubs and join in—whatever works for you.
What do we have this month? A bit of everything!
There's a cursed town gothic novel for October reading, a debut novel by a musician and artist, a novel based on a true crime, a coming-of-age novel, and a novel with themes of capitalism and climate crisis. In nonfiction, there's a recent release about poverty and a Rasta woman's memoir. For the fiction lovers, there's an enemies-to-lovers romance; a novel about a small town with secrets by one of our current best literary writers; a fun mystery, a novel by the great American author Toni Morrison; a YA novel-in-verse; and a novel about call-out culture. Something for everyone!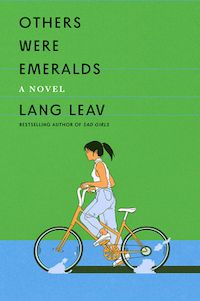 About the book club: Tiffany and Alexandra, longtime friends, created the Subtle Asian Book Club in 2020 with the goal of uplifting Asian voices and storytellers. You can read along with the monthly book chosen, join on social media, and watch videos of their live author interviews.
About the book: A coming-of-age novel set in Australia in the late '90s!
"Tune in to our live show interview on our youtube channel on Sunday, November 5 at 4pm PT / 7pm ET 📺"
Follow Subtle Asian Book Club on social media: Instagram, Twitter, Facebook, Discord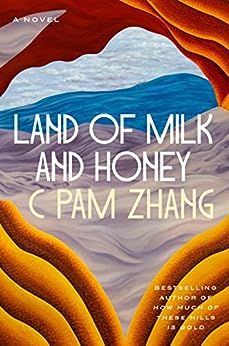 About the book club: Author Roxane Gay (Bad Feminist, Ayiti, The Banks) selects a monthly book with the goal of "Authentic and necessary perspectives from writers who fearlessly share their stories."
What Roxane Gay said about the book: "Land of Milk and Honey is a stunning read, a book that deftly juxtaposes the insularities and immoralities of wealth against the degradations of capitalism and the creep of climate crisis while also reminding us that even in the midst of disaster, we cannot escape the inexorable human pull to immerse ourselves in the experiences that give us comfort I'm looking forward to discussing this lush, compelling novel with you over the next few weeks. And we will be in conversation with the author on October 25th. Please register and join us!"
Follow Roxane Gay on social media: Twitter, Facebook, Goodreads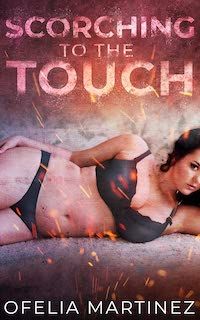 About the book club: A monthly book club run by two Latinas with the goal of amplifying romance novels written by Latinx authors.
About the book: An enemies-to-lovers romance with a plus-size telenovela actress and a billionaire rock star!
Follow Amor en Páginas on social media: Instagram
Tar Baby by Toni Morrison
About the book cub: Hosted by Traci Thomas, The Stacks is a podcast that chats all about books, and there's a monthly book club! The book chosen for the month is discussed on the podcast the last week of the month with a selected special guest.
What The Stacks Book Club said about the book: " It's that time of year again, we're tackling another Toni Morrison novel for #thestacksbookclub. Written in 1981, TAR BABY is a reinvention of the love story and follows Son and Jadine as they confront desire, race, and betrayal.
The episode for TAR BABY will air on October 25th. You can tune in on Wednesday, October 4th, to find out who our guest will be."
Follow The Stacks on social media: Instagram, Facebook, TikTok
About the book club: Lillianne Leight and Amanda Spivack created this book club with a focus on Jewish books and characters "with varying relationships to Judaism" that welcomed all readers — Jewish and non.
What Matzah Book Soup said about the book: "We are so excited to announce that we will be reading A WARNING ABOUT SWANS by @rmromeroauthor this month!!!
We will be meeting WITH Romero on November 1 at 8 PM EST! This meeting will be on Zoom and is open to everyone 🫶🏻
This beautiful YA novel-in-verse is already out so make sure to grab a copy and get reading!"
Follow Matzah Book Soup on social media: Instagram, Facebook
About the book club: Read along with Good Morning America Book Club, which aims to "showcase book picks from a wide range of compelling authors."
What GMA said about the book: "Adegoke's new novel is a story about internet culture and tackling complicated moral questions surrounding 'call-out' practices in the age of online backlash. Adegoke uses fiction as a tool to explore the gray areas of truth in the online universe."
AND "This month, we are also teaming up with Little Free Library to give out free copies in Times Square and at 150 locations across the U.S. and Canada. Since 2009, more than 300 million books have been shared in Little Free Libraries across the world. Click here to find a copy of Happiness Falls at a Little Free Library location near you."
About the book club: Marie Claire editors created an online monthly book club for people with busy schedules to still be able to read and to "Consider it socializing without actually socializing because, really, we all just want to take off our bra and lay down after a long day." You can also share reviews online with the chance to have them featured on the site.
What MC said about the book: "In October, we're reading Jessica Knoll's Bright Young Women, a novel that reimagines the story of Ted Bundy by placing the women who died by his hand front and center. Read an excerpt from the book below, then find out how to participate. (You really don't have to leave your couch!)"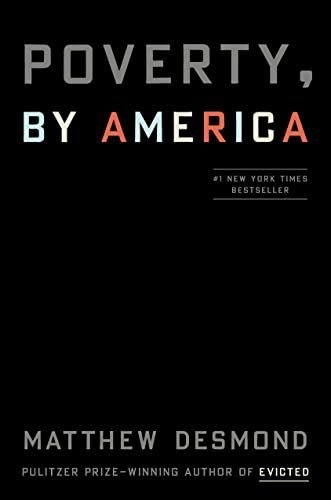 About the book club: Vibe Check is a weekly podcast hosted by Sam Sanders, Saeed Jones, and Zach Stafford, who check in on how we're doing from pop culture to politics with humor and heart. Now they're embarking on their first-ever book club this month (October 2023). They plan to take listener questions and bring on Matthew Desmond for a chat about the book and answer questions.
What Vibe Check said about the book: "Fundamental and required reading for our current moment." "…poverty like wealth, like power, is constructed, reinforced. Poverty is built by America. It's a very concise book, very tight which we love. You can read it pretty quickly, actually."
Follow Vibe Check on social media: Email us at [email protected], and keep in touch with us on Instagram at @samsanders, @theferocity, and @zachstaff
About the book club: "A modern book club for the modern reader" that invites casual readers to bibliophiles to join in on social media to talk about exciting books.
What Amerie said about the book: "In this alternate universe, a global, corporate-run government fused with an ever-present tech company runs the world, in which everyone is a Shareholder unless they opt out and live out their lives on the fringe. Athena, the sole child of King Rao, the most powerful man in the world, decides to risk everything by sharing her father's life story, to which she has sole access after he transfers his memories to her mind. Can her father's invention, after having consolidated power, provide power and freedom to the people? And as we experience increasingly dubious intersections of tech, government, banking, and surveillance, could this be similar to our own trajectory into what is to come? In The Immortal King Rao, Vauhini Vara explores this and more in her masterful blending of fact and fiction, wonder and doom, in a story that looks to our past, our present, and our potential future."
Follow Amerie's Book Club on social media: Instagram, YouTube
If you're curious about what book clubs have previously picked, here's a roundup for March, April, May, June, July, August, and September 2023.