Do you know the most beloved, highest rated book by an author from your country? WordFinderX has figured out the answer. They looked at the books with at least 500 Goodreads ratings from local authors in 130+ countries around the world and pulled out the one with the highest rating.
In the United States, the top spot went to Words of Radiance by Brandon Sanderson. Sequels tend to get better average ratings, since most people reading past book one enjoyed it, but book two of the Stormlight Archive has an unusually high average at 4.76.
Other North American highest rated titles include Canada's Kukum by Michael Jean — a historical fiction title about the Pekuakami Innu community — and Honduras's Fresh Fruit, Broken Bodies: Migrant Farmworkers in the United States by Seth Holmes.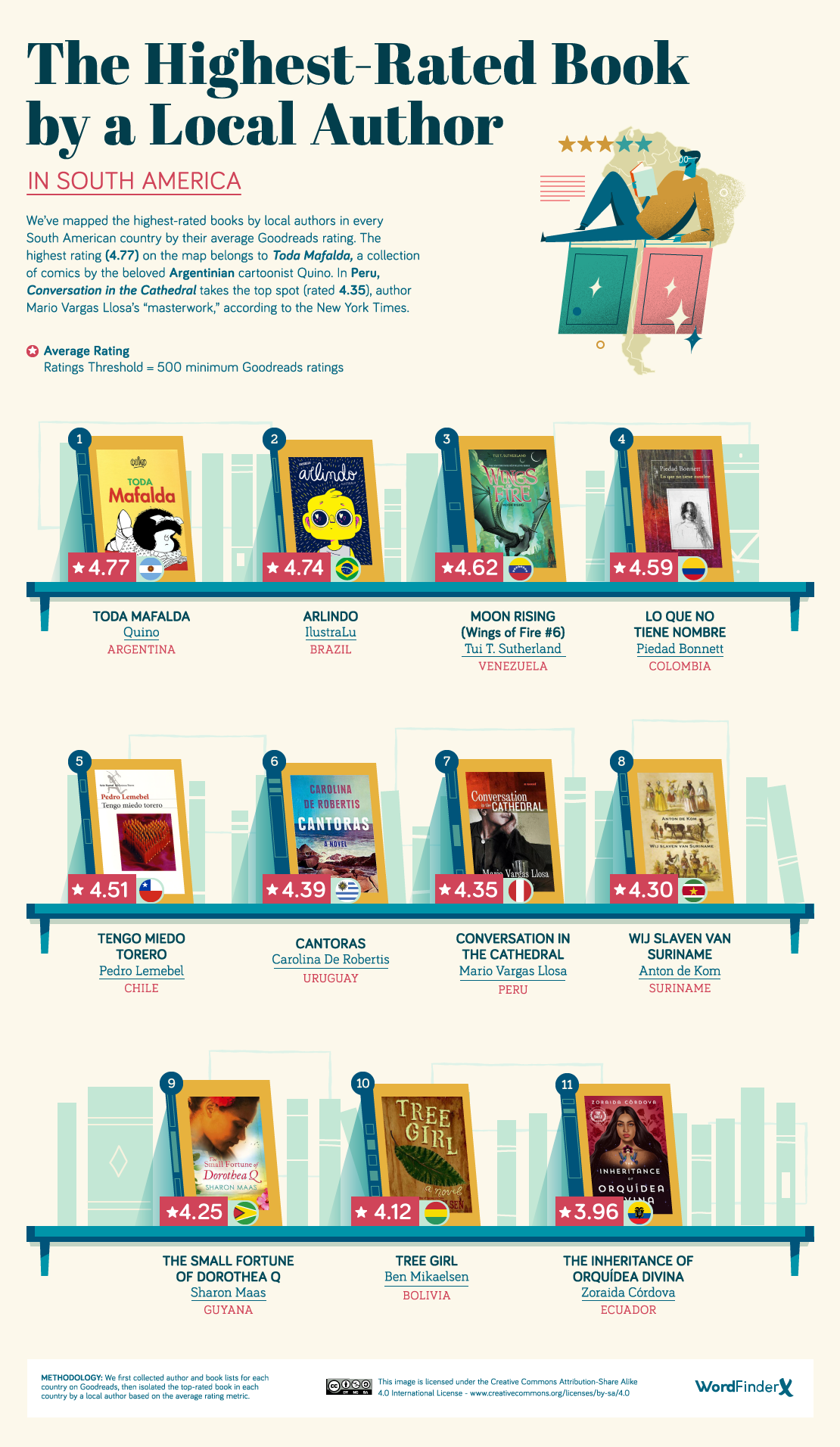 Venezuela's Wings of Fire series has seen international popularity, with Moon Rising (Wings of Fire #6) getting top spot at a 4.62 average rating. Ecuador's The Inheritance of Orquídea Divina by Zoraida Córdova and Uruguay's Cantoras by Carolina de Robertis have also found an audience outside of their home country, but the highest rated South American book overall is Argentina's Toda Mafalda by Quino — a comic strip collection — at 4.77.

The United Kingdom's top rated book is The Botanist by M.W. Craven, book five in the Washington Poe mystery series. Other titles you might recognize in the top rated books across Europe include Cyprus's The Silent Patient by Alex Michaelides and Sweden's The Winners (Beartown #3) by Fredrik Backman.
Most of the highest rated books across Africa are available in English, so get ready to grow your TBR with titles like Cameroon's Behold the Dreamers by Imbolo Mbue, Sierra Leon's The Gilded Ones by Namina Forna, and Ghana's Homegoing by Yaa Gyasi.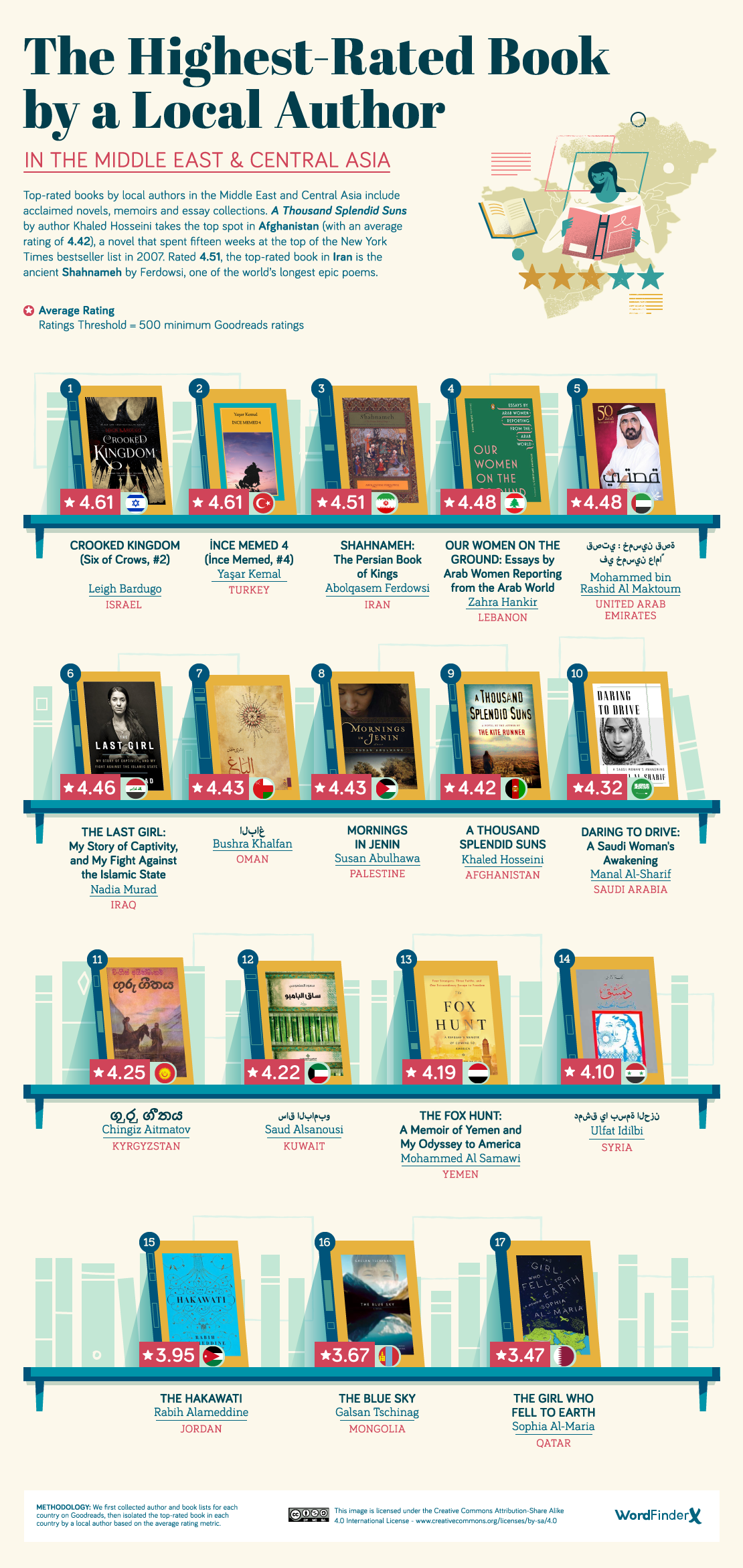 The highest-rated book across the Middle East and Central Asia is one that's seen international success: Israel's Crooked Kingdom (Six of Crows #2) by Leigh Bardugo. Another of these authors who is well-known outside of his country's borders is Afghanistan's Khaled Hosseini, author of A Thousand Splendid Suns.
Looking to dig into this data more? You can play around with this interactive table that includes all of WordFinderX's findings.
Read more at WordFinderX.
Find more news and stories of interest from the book world in Breaking in Books.
Also In This Story Stream