You might be in a YA low fantasy book if you turn the corner to get to your locker and come upon a daemon. They contain everything odd about high school and literalize it with fantasy. Here is a must-read list of YA low fantasy books for genre lovers and novices alike.
Fantasy has a lot of sub-genres. Some are more well-defined than others, but on the broadest scale, there are high fantasy books and low fantasy books. Low fantasy books have fantastical elements in an otherwise normal world. You might be a witch working in a Starbucks who serves a cappuccino to a werewolf. The fact that you have magic may be well known. It could be a secret from others around you. As long as there is magic, abnormal beings, or paranormal somethings in the normal setting, it's low fantasy.
I have an enduring love for low fantasy YA books. Is this love attributed to the boom of low fantasy YA books post-Twilight? In all likelihood, very much yes. At the time, there were so many books with vampires, werewolves, ghosts, and other beings part of the normal world. Give me your teens encountering the paranormal and balancing classes or extracurriculars. I love the mix of powerful teens with normal friends who are supportive and along for the ride. I die for an unsuitably non-mortal partner.
YA low fantasy books offer readers a place to re-imagine the regular world from an unfamiliar perspective. By making the everyday abnormal, readers can rethink normal interpersonal topics like relationships with friends, family, mentors, and partners as well as society-level problems like systemic discrimination.
Why these YA Low Fantasy Books?
As a very big fan, I am well aware that I cannot cover every YA low fantasy book out there. Instead, I did put together a careful selection of options for people interested in the ya low fantasy books. I have books with gods, witches, reapers, and more for you to read. There is a combination of frontlist and backlist titles with a range of low fantasy settings and stories. Have a magical time.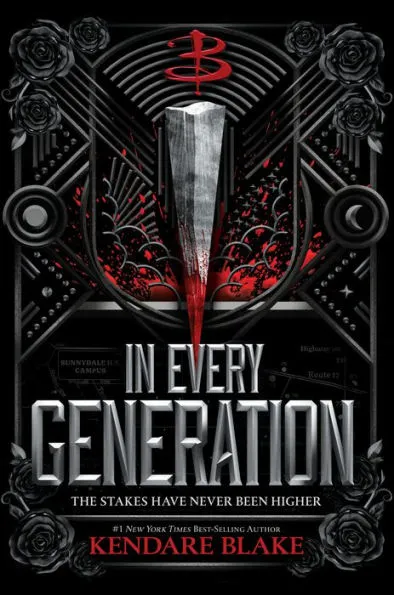 Content Warning: Death of a Loved One
As anyone who has watched the intro to the '90s television classic Buffy The Vampire Slayer will tell you, "Into every generation, a slayer is born." In the novelized continuation of the show, that slayer is Willow Rosenberg's daughter, Frankie. As an eco-conscious witch, she was unprepared to come into her slayer powers, but when a majority of the living slayers remain missing in the aftermath of a deadly explosion, she does just that. Now the legacy members of the Scoobies, Willow, Oz, and Spike, will mentor Frankie and her friends as they try to combat the new evil that's awoken in Sunnydale. Frankie has to take up her Aunt Buffy's mantle if she wants to protect the ones she loves and the town she calls home.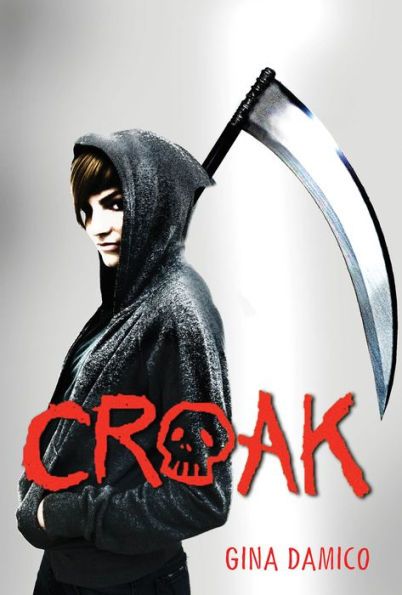 Croak by Gina Damico
Content Warning: Past Trauma
After Lex gets in trouble again for her violent behavior at school, she has to learn how to survive in a small town upstate with her uncle Mort…who just so happens to be mayor of a town of Grim Reapers. Now Lex is learning the reaper ropes with her new partner, Driggs, the adopted teen who lives with her uncle. If they can only get along, they might just be able to help the dead cross over without incident.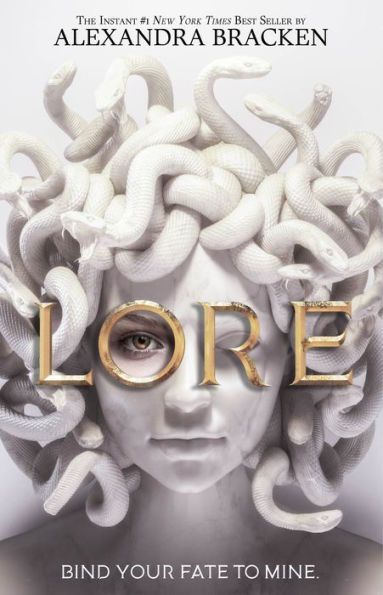 Lore by Alexandra Bracken
Content Warnings: Past Trauma, Death of A Loved One
In New York City, a teen who has left the world where a divine competition killed her family must return when her childhood friend comes with the goddess Athena to ask for her help. Lore thought she had extracted herself from the seven-year cycle of Greek gods becoming mortals who walk the earth to be killed by decedents of ancient bloodlines. She doesn't want to be a god. She just wants to be normal. But the goddess has offered her the chance to be permanently out of the game if she helps her first. The question is can Lore survive the bloody battle that killed her family?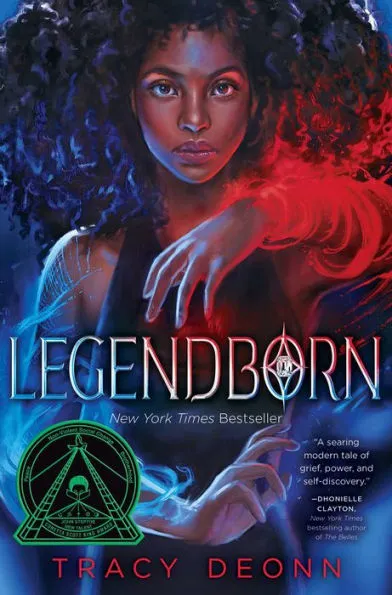 Content Warnings: Past Trauma, Parent Death, Racism, Misogyny
When a teen discovers she has powers and demons are real, she infiltrates an organization on campus at the center of it all to uncover how her mother really died. Bree knew attending the high school program at her mother's alma mater would let her get away from her father's grief and understand what her mother was like as a student. She couldn't have guessed the legacy of magic her mother hid from her to keep her safe. This Arthuriana reimagining centers on how black matrilineal legacies can endure in places that were not built for them.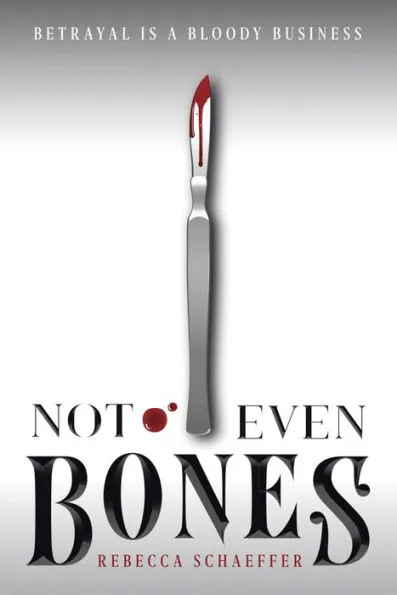 Content Warnings: Nonconsensual Medical Procedures, Mention of Suicide, Mention of Animal Abuse, Cannibalism, Torture
The black market for magical body parts rewards the people like her mother who can hunt down, murder, and sell supernatural beings regularly. Nita knows when she dissects bodies for her personal research and later sale on the black market, they were once alive and well, but until her mother's latest acquisition, none of the specimens have ever been alive. When she sympathizes with a caged teen and helps him escape, he gets her sold on the black market instead. Now she will do anything to escape.
Content Warning: Death of a Loved One
In a city where acts of violence birth monsters, a crime lord's daughter and a monster who collects sinners' souls paths cross and their lives are changed forever. August is a monster who would rather play the violin. Kate is a normal teen who wants to be a crime boss like her father. Morality is questioned on both sides as they begin to fall for each other and the city will never be the same once they do.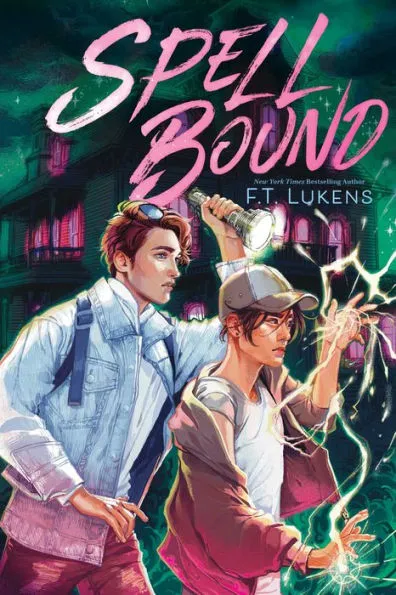 Content Warning: Death of a Loved One
Edison Rooker wants back into the magical world, and no one, not even his rival curse-breaking apprentice, Sun, will stop him from succeeding. When his grandmother passed, Rook lost a caretaker and a community in one fell swoop. He may not have powers, but Antonia Hex has decided he was good enough to employ. But Rook fails to keep his Spell Binder a secret from the Magical Consortium. Now they are after the illegal device and come for his mentor. Although Sun is grumpy, Rook has gotten to know them well enough to run to them for help. When Sun's mentor gets attacked, they both have to work together to secure their magical futures.
Content Warnings: Death of A Loved One, Transphobia
Summoning his cousin's ghost was supposed to get Yadriel's family to accept his transition. He would solve a murder and they would celebrate him as a Brujo. Instead, he summons Julian Diaz, a recently murdered classmate who wants to know how he died and finish his remaining business while he is at it. When they start looking into Julian's death, they discover it just might be related to his cousin after all. Now they just have to find out who is responsible without falling for each other and before anyone else is killed too soon.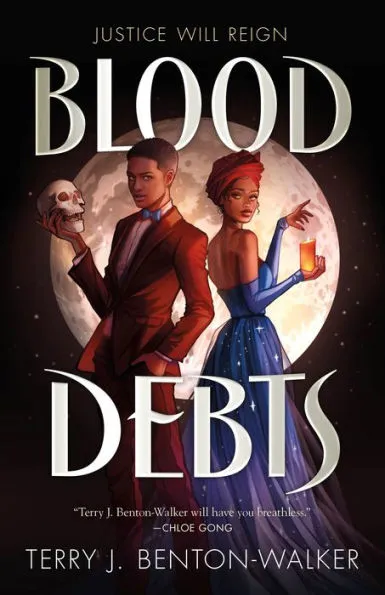 Blood Debts by Terry J. Benton-Walker
Content Warnings: Death of Loved Ones, Homophobia, Racism, Lynching, Attempted Sexual Assault
After the greatest magical massacre in New Orleans history, no one expected the remaining heirs of the family whose throne was stolen to try and take it back 30 years later. But if Clement and Cristina Trudeau want to survive the latest attack against their family, they must come together and uncover what really happened 30 years ago. Just three problems: Cristina doesn't do magic anymore after killing her father with it, Clement sees magic as an escape from his constant anger and pain, and they don't talk to each other anymore. Learning how to trust magic and each other again may be just as hard as solving the cold case.
Content Warnings: Racism, Death of A Loved One
A 17-year-old Black girl discovers her half-god lineage when her mother is shot on their front stoop in Houston and her absent father takes her to live with him in Ghizon. Rue is just as confused as everyone else in a place where gods protect their magical powers. No one in Ghizon has ever met a half-god half-human teen like her. Rue doesn't fit in and so a year after her arrival she illegally returns to visit her sister only to find the violence has increased in her absence and evil is on the rise. If she wants to protect Black kids in Houston, she will have to claim her power once and for all.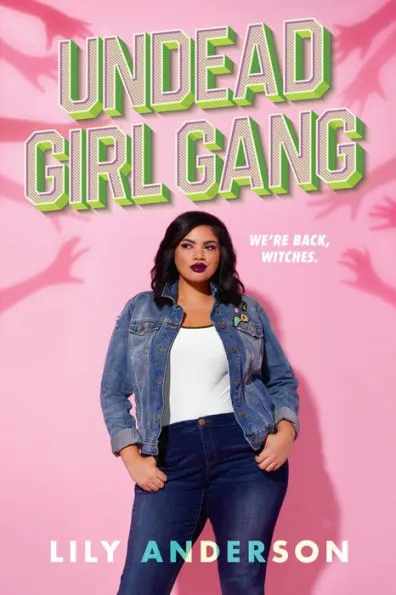 Content warnings: Mentions of Suicide, Death of A Loved One
Mila Flores knows her best friend Riley better than anyone else, so when Riley and two high school mean girls die, she refuses to believe everyone who tells her it was a suicide pact. So, she does what any amateur witch with an old grimoire in her hands would do, she raises Riley, June, and Dayton from the dead. Now, they have seven days before they are permanently dead to uncover how they really died the first time. This book is if Heathers was about a Mexican American witch who raised her dead classmates, full of mystery, friendship, and love found along the way.
---
YA low fantasy books are magical. Who doesn't love a book that lets you see the normal world with a bit of wonder? I certainly hope this small batch is enough to get you into YA low fantasy books. Maybe you are already a fan, in which case, I hope there is something new for you here.
While you're looking, might I also recommend these 20 Must Read YA Fantasy Standalones, these Dark Academia YA Fantasy Books, and these Young Adult Fantasy Series With Excellent Audiobooks. Have a magical day!