With the new 750S, McLaren defines a new benchmark for supercar performance and driver exhilaration.
The lightest and most powerful series-production McLaren, the new V8-engined, rear-wheel drive 750S – which is available in coupe and convertible form – is unashamedly a supercar for the purist. Designed and engineered following meticulous analysis of the renowned McLaren 720S, the new 750S combines advances in weight-saving, powertrain performance, aerodynamics and dynamic excellence to elevate a benchmark driving experience to new heights. Around 30 percent of 750S components are either new or changed in order to deliver these improvements and with them an even greater emotional connection to the car.
"When you have a car recognized by so many drivers as a benchmark, to do something even better you have to examine every detail and really push hard for improvements that raise the bar again. This is what we have done with the new 750S and the light weight, V8 engine performance and outstanding dynamic abilities combine to deliver a supercar driving experience that hits new heights, with truly exhilarating levels of emotional connection." Michael Leiters, CEO, McLaren Automotive
With all available carbon fibre and lightweight options selected, the coupe weighs 1,277kg in dry lightest form, which delivers a segment-leading power-to-weight ratio of 587PS-per-tonne. This is a remarkable 193kg lighter than its closest competitor and delivers a power-to-weight advantage of 22PS.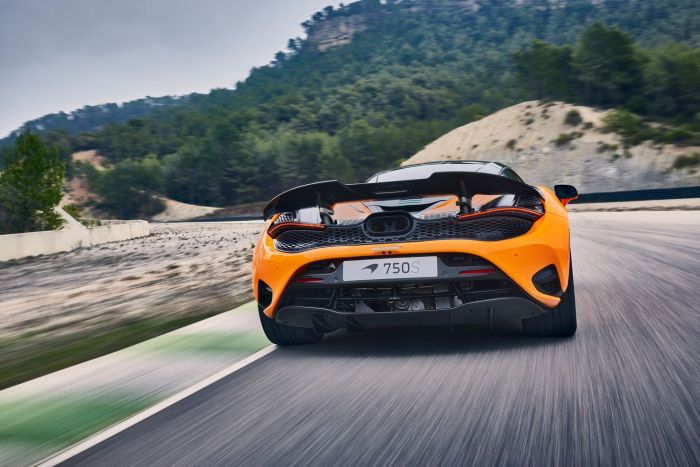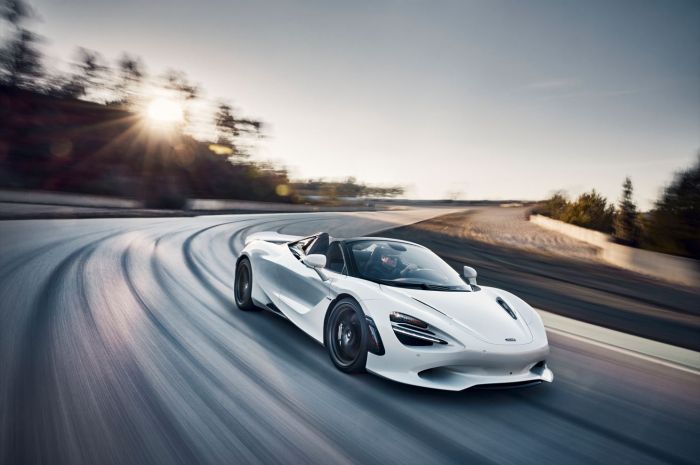 The 750S Spider is designed with the same focus on minimising weight. It features a Retractable Hard Top (RHT), rollover protection system and a bespoke rear upper structure to the monocoque constructed from carbon fibre, but such is the strength of the carbon fibre monocoque that no additional reinforcement is needed. This ensures the Spider is equally impressive in power-to-weight terms and segment-leading at 566PS-per-tonne, at its lightest dry weight of 1,326kg.
View the new super series 720s here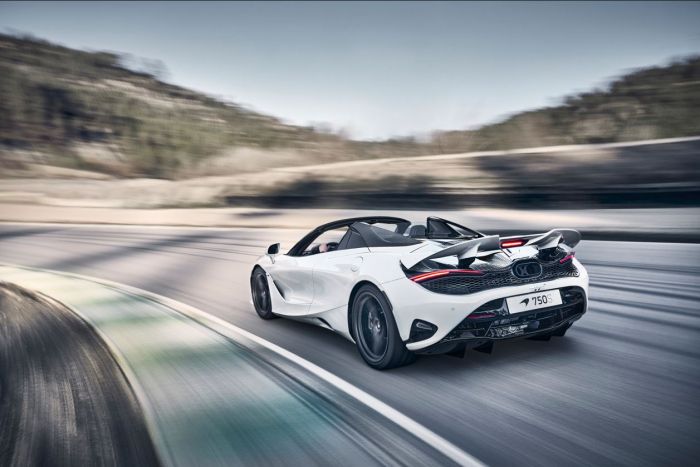 -Twin-turbocharged 4.0-litre V8 petrol engine now produces 750PS and 800Nm; 7-speed transmission with revised ratios optimises acceleration
-Astonishing levels of performance: 0-100km/h in 2.8 seconds; 0-200km/h in 7.2 seconds (Spider 7.3 seconds) – quicker than its closest competitor
-Increased downforce and even better aerodynamic balance than 720S
-New interior is even more driver-focused and sets new standards for engagement with displays and controls
-New driver-centric, column-mounted instrument display flanked by rocker switches that control Active Dynamic settings is a McLaren innovation that allows suspension and   powertrain modes to be changed with hands on the steering wheel