>
From JustLuxe content partner iW Magazine.
It goes without saying that Dive Watches are one of the most popular styles of men's watches sold today. But what many don't know is that invoking the "dive" moniker actually has legal implications. Writing the word "Divers 200M" or any similar mark with "Diver" written on the dial or case back immediately invokes ISO 6425. The ISO (International Organization for Standardization) is an international body that writes standards for the commercial industry.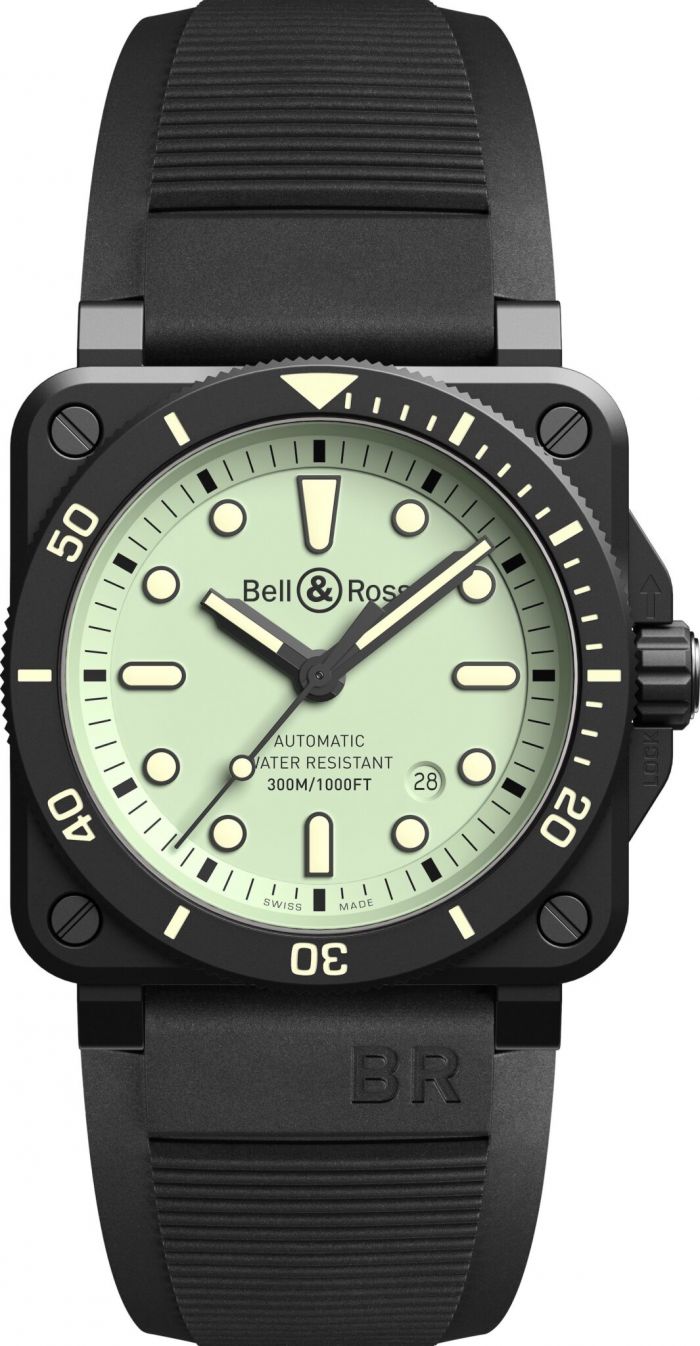 Before we get into ISO 6425, let's talk about dive watches first. In modern times, very few SCUBA divers actually rely exclusively on a wristwatch while underwater. As an example, my own dive master had a beautiful Rolex Submariner on his wrist during classroom lessons, but once we hit the water, the Rolex was replaced with a dive computer.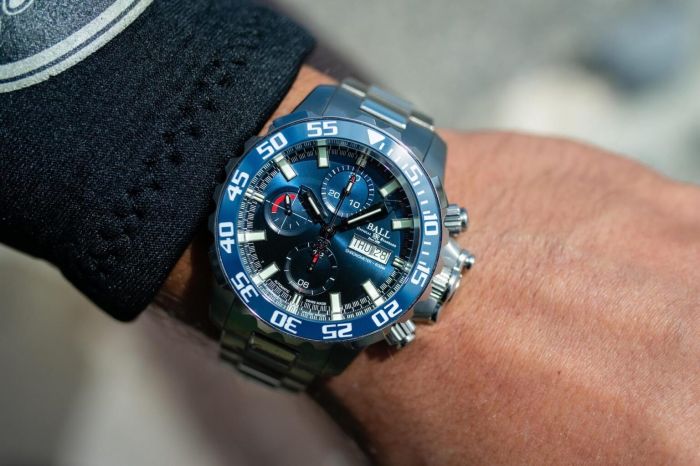 Photo: The newest Ball Watch Engineer Hydrocarbon NEDU features 600 meters of water resistance, enhanced shock resistance and strong anti-magnetic properties.
Pre-computer
Before the advent of these modern and multi-function computers, divers relied on their mechanical watches to keep track of the key data points of total time submerged as well as bottom time in order to calculate residual nitrogen in the blood, and determine when, how many, and how long decompression stops should be if needed.
The dive watch, in this case, was performing a critical function, where a malfunction could spell disaster for the diver. This is why the ISO spec was developed, because dive watches were so critically important as instruments that protected the user's health and safety. Today the analog dive watch continues to be worn while diving, but is more of a fashionable backup in the unlikely case the computer fails.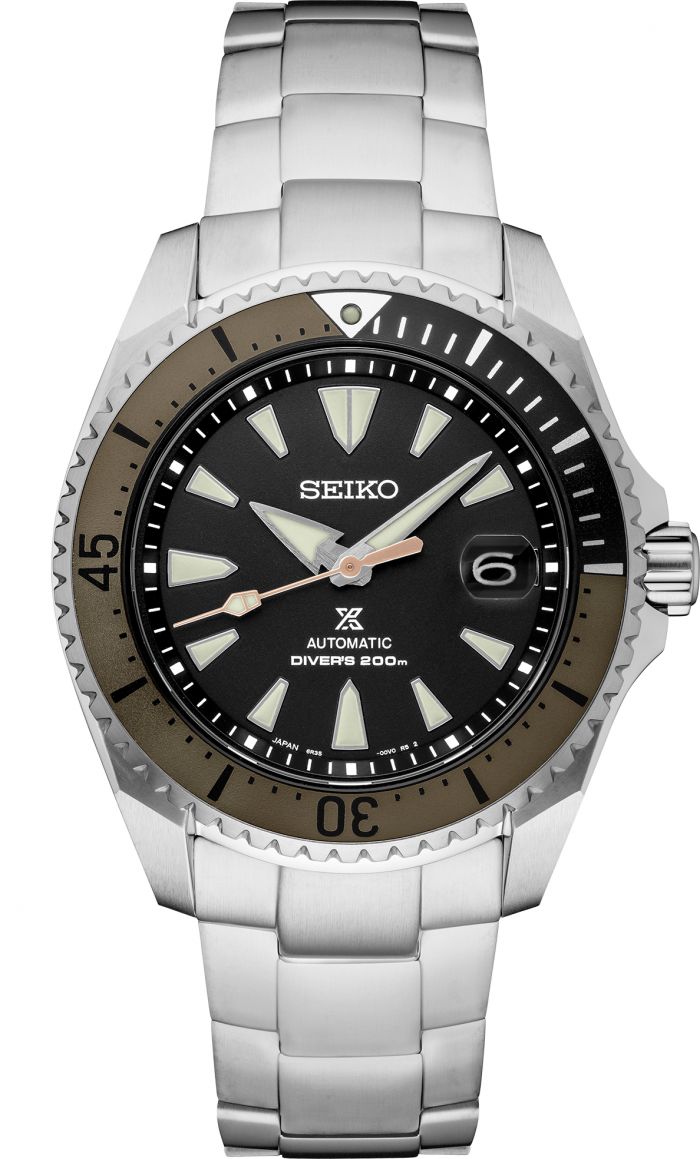 Photo: The Seiko Prospex SPB189 features a silicone strap or a titanium bracelet with super-hard coating and tri-fold push button release clasp with secure lock and extender. 
ISO 6425 is a rigorous specification titled "Horology – Divers' watches" that supersedes older specs first released in the mid-1990s. In essence, it spells out what qualities a Dive Watch must have, and the methods with which to test them.
ISO Tests
Among the tests that ISO 6425 calls for includes, but is not limited to; temperature extremes, day and night visibility, magnetic resistance, salt spray, shock resistance and of course, water resistance. Obviously, we all expect water resistance to be one of the parameters checked. However, since water resistance is so important to the function of the dive watch, the actual pressure (depth) to which the watch is tested is 25% beyond the stated water resistance limit of a particular watch.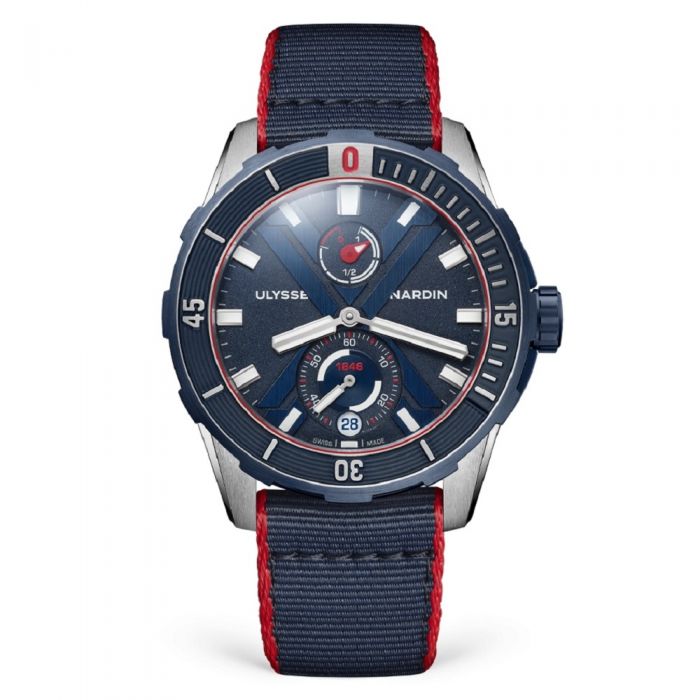 The Ulysse Nardin Diver X Nemo Point limited edition.
For example, a dive watch rated to 200 meters (20atm) is actually tested to 250 meters in order to meet ISO 6425.  And it's not a dry air test. It is a true wet test, with a follow up condensation test to see if any moisture has found its way into the watchcase.
Furthermore, ISO 6425 states that EVERY watch certified to the spec needs to have its own water resistance individually tested. This means that if you are wearing a watch bearing the "Divers" mark on the dial or case back, that particular watch has been tested to 25% beyond the depth stated on the dial. Not a sample, but the very piece you are wearing. This is the ONLY way to ensure it will perform flawlessly under the stresses of diving.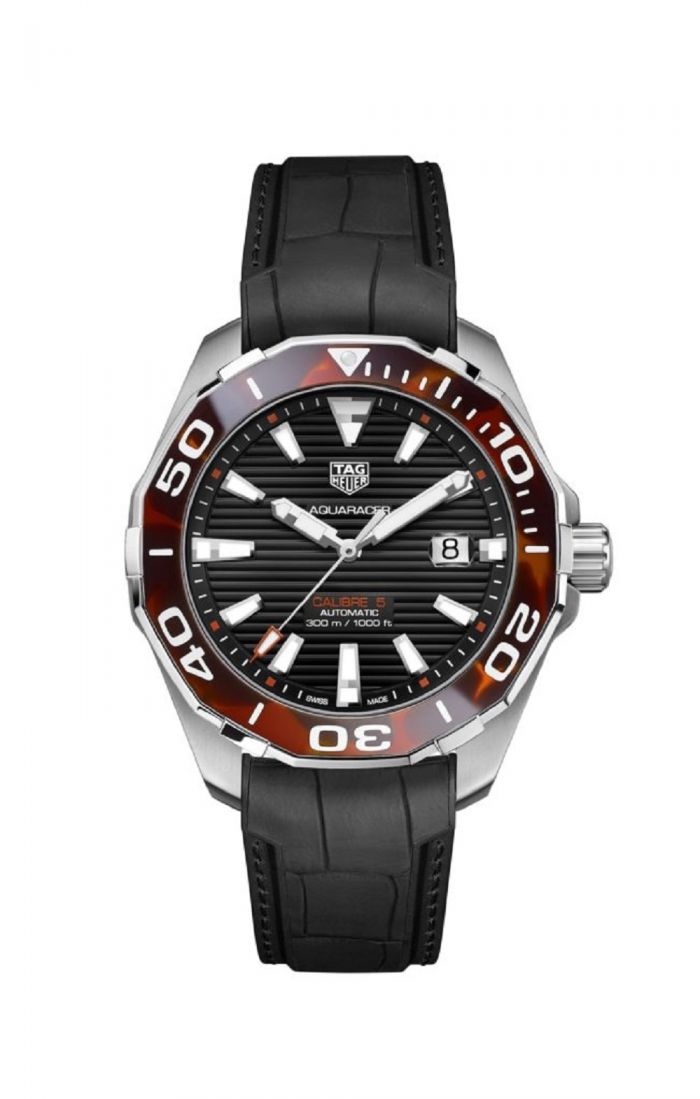 The new TAG Heuer Aquaracer 43mm Tortoise Shell Effect Special Edition.
On my YouTube channel I discuss ISO in detail in my Watch and Learn series. In addition to water resistance, another ISO test that was actually quite fun to perform was the requirement that the strap needs to withstand about forty pounds of pull (simulating getting snagged on something) without the spring bars popping or tearing the strap itself. It was a great test to replicate, and the results were pretty eye opening.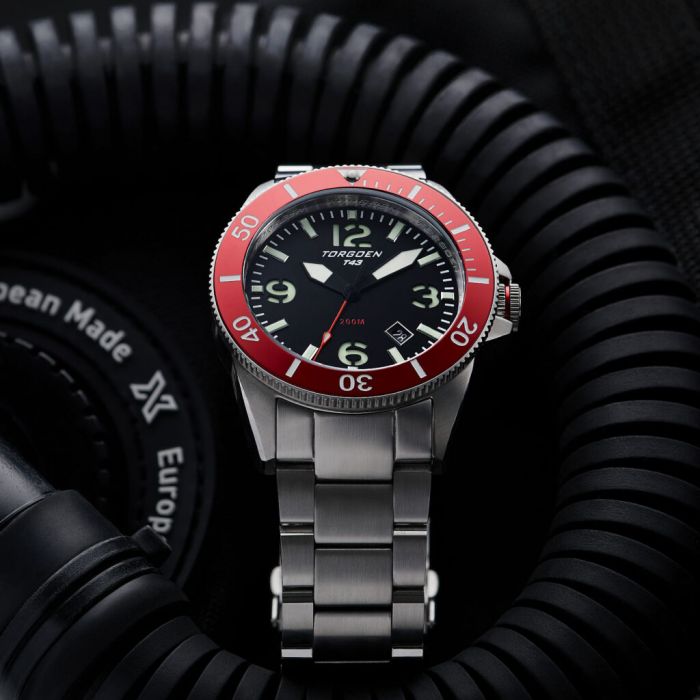 One of several new models within the Torgoen T43 Diver watch collection.
So the next time you see the word "Dive" on watch dial, you'll know that you are looking at an individually proven and tested dive watch that meets or exceeds the ISO 6425 quality standard!
Thank you for reading, and thank you for watching.
Marc Frankel, Video Editor, About Time
Founder, Long Island Watch