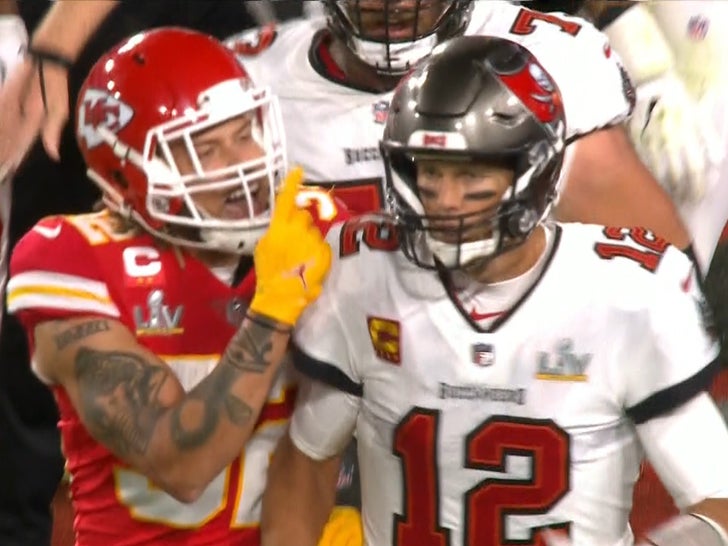 Breaking News
Kansas City Chiefs star Tyrann Mathieu claims Tom Brady crossed a line during the Super Bowl … saying the Buccaneers QB "called me something I won't repeat" in their heated exchange.
Mathieu and Brady butted heads several times during the big game — most notably after the Bucs scored a late touchdown before the end of the first half — with many accusing the Chiefs safety of being the instigator.
The 28-year-old went to Twitter to share his side of things following the crushing loss … saying he's done nothing but admire Brady for years, and it was the 7-time champ who went too far.
"He called me something I won't repeat but yeah I'll let all the media throw me under the bus as if I did something or said something to him," Mathieu said in a since-deleted tweet.
"Go back to my previous games against TB12 I showed him nothing but respect. Look at my interviews about him … I show grace."
Mathieu also spoke about the altercation after the game … where he had a much more vague response.
"It's football," he said. "Guys are gonna go back and forth."
TB12 has yet to respond to the accusation … we'll keep you posted.