Staying in shape is part of a man's overall package, and bike riding is an excellent cardiovascular workout. It builds lean muscle mass gets the heart pumping as you pedal away. That's why you should check out these best bikes for men. They're well-made, look cool, and are sure to please!
Looking for more SWAGGER product recommendations and tips? Subscribe to our Newsletter today!
Tips For Choosing A Bike
Here are some tips for choosing a top-quality men's bike:
Read reviews. Before you buy your new bike, look around online to get the lowdown on what's great and what to look out for. You are sure to find plenty of content to get you the information you need to make a smart decision. Do your research and read thoroughly, and you'll become more bike-savvy and better educated in this area.
Stay within your budget. You can find plenty of great bikes in your price range that are well-made and high-quality. Especially for beginners, you don't have to shell out the big bucks for something suitable. Don't get sidetracked or swindled into spending a fortune when you don't have to.
Take a test ride. If you shop for your bike in-person, take a floor sample out for a spin if they'll allow it, or at least sit on the bike to feel it out. Comfort is important when selecting a bike, so be sure the fit is a good match for your size and frame, the seat is well-cushioned, and the grips feel good in your hands. A decent salesclerk will assist you in finding the best bike to suit your needs, interests, size, and so forth. Ask plenty of questions along the way.
Best Bikes for Men
Below are SWAGGER's top picks for the best bikes on the market:
Turbo Levo SL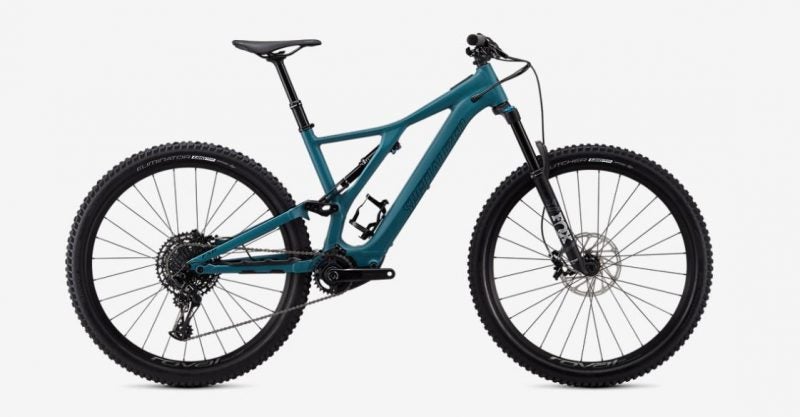 The Turbo Levo SL isn't for the faint of heart. This electric mountain bike is changing the biking game with its mega-lightweight design, added pedaling power, and smooth ride. The five-hour battery allows you to reach speeds up to 20 mph, helping you to go farther, faster. An extraordinary design,  long biking trips on even the roughest terrain are easy with the Turbo Levo SL.
Cost: $7000
Harper Coaster
The single-speed Harper Coaster is perfect for beginners or those who want to bike ride casually. The straightforward, simplistic design is enhanced by a pop of pizazz in bright orange and black. The Harper Coaster is lightweight and sleek, free of all the often burdensome extras you don't necessarily need to get in a good workout. It comes in all-black too, for those who want to keep it even more low-key.
Cost: $219.99
Nishiki Men's Tamarack Comfort Bike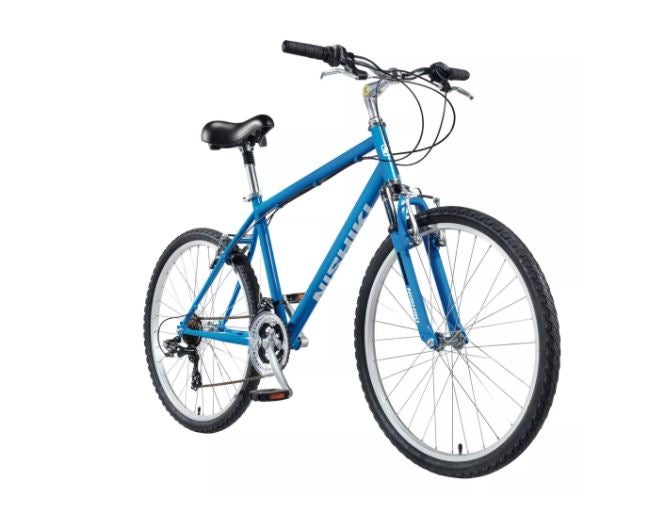 For longer distances, comfort is always key. The Nishiki Men's Comfort Bike boasts a soothing gel saddle so you won't get sore or stiff as you ride for hours on end. The bike's grips are super soft too, so no chafing or calluses should spring up after repeated use. Choose your frame size to fit your specific dimensions, and feel secure with the well-built steel frame. This bike provides a smooth ride with plenty of miles to maneuver. It comes in blue, black, or white.
Cost: $409.99
Titan Pioneer Men's 12-Speed Mountain Bike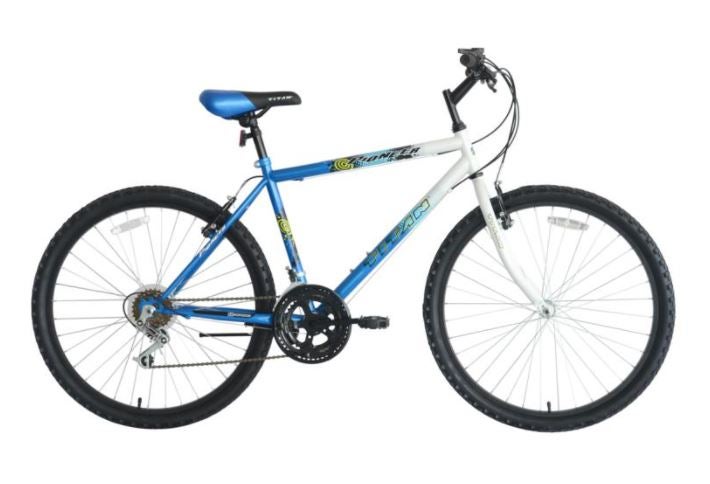 A rugged terrain requires certain specifications so that your bike ride is as safe as possible. The Titan Pioneer Men's 12-Speed Mountain Bike is designed for bumpy trails and ups and downs, so you can bike without worry. The 12-speeds allow you to venture into any area from paved city streets to rocky mountain roads. The side-pull breaks are useful for the unexpected, and with mountain biking, you never know what lies ahead. The colorful frame is eye-catching and unique, adding some flair and fun to this bike's function.
Cost: $209.99
Beaumont 7s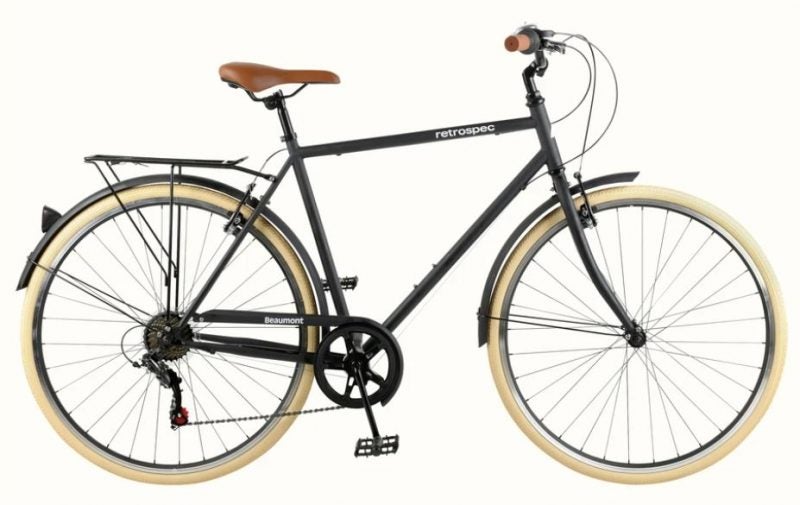 Durable and well-designed, the Beaumont 7s has a charming quality that is retro in style, yet modern in safety. The hand-built bike is sturdy and sophisticated with shock-absorbing tires to keep your body from feeling any ill effects from the dips in the road. The easy-to-manipulate shifters are convenient for quick moves while keeping your eyes ahead. The Beaumont 7s looks great in matte olive drab, but the navy blue and black are just as appealing.
Cost: $299.99
Golden Cycles Vader Fixie Bike
Go for a pop of color on your tires as you race around town with the streamlined Golden Cycles Vader Fixie Bike. It comes in six vibrant color options that are all bright and beautiful. Customize your bike's size for comfortable commutes, and you'll forgo public transportation as you take in nature. Made for newbies and long-time riders, the Golden Cycles Vader Fixie Bike suits the masses.
Cost: $249.00
Huffy Hyde Park Men's 7-Speed Comfort Bike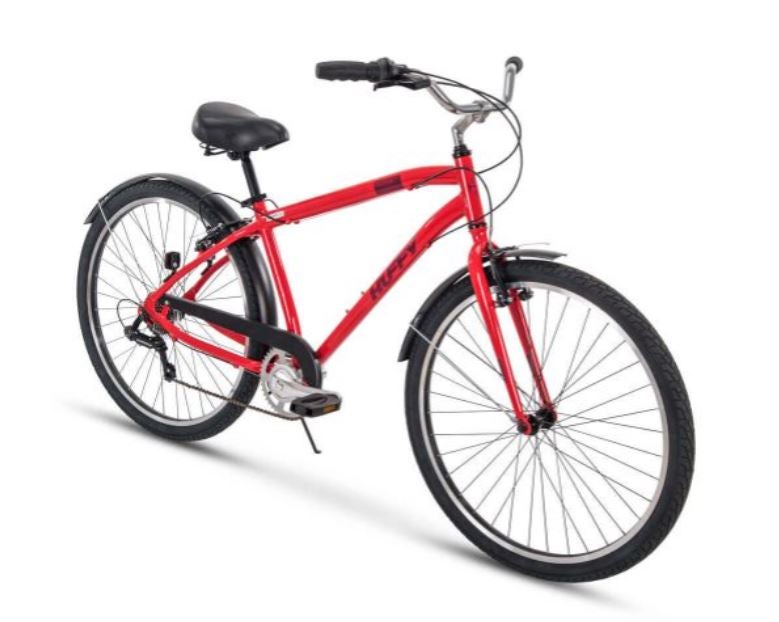 Huffy has been in the bike game for decades, and their Hyde Park bike is a perfect example of why they have been so successful for so long. The bike's aluminum frame is durable with seven speeds for all sorts of adventures. The ride is smooth and the soft saddle is adjustable for an overall satisfactory spin. Plus, the linear breaks keep you safe for even the most unexpected stops. Hyde Park is an all-black bike that's not flashy, but it sure is user-friendly and fun.
Cost: $299.99
Purchase an Outstanding Bike!
Biking is a great pleasure that's proven to be heart-healthy. Ride solo or with someone else, breathe in the fresh air, and feel the sunshine on your skin. Why bother looking for a parking space when you can pull up far faster on your bike? A childhood activity spans a lifetime when you keep on pedaling, and a new bike is yet another reason to go for a ride.
Subscribe For the Latest Trends
If you'd like to keep up with all of the latest trends for men, subscribe to SWAGGER Magazine today. Our team researches the best and most popular products that are sure to enhance any man's life. Trust us, you don't want to miss more of our top recommendations and tips!