Vesta has gotten a lot of attention for creating high-end home interiors and custom furniture, with its work appearing in shows like Netflix's Selling Sunset and Bravo's Million Dollar Listing. The Los Angeles–based company is also becoming well known for outfitting celebrity homes, including those of NBA All-Star LeBron James and high-profile rapper Travis Scott, while its founder and CEO, Julian Buckner, has also been making headlines—both for his age (28) and for his leadership in crafting Vesta's successful business model. Originally founded in 2016 as Showroom, a mobile app for creating custom furniture, Vesta now creates custom furniture, designs home interiors, stages high-end homes, and offers short-term furniture leasing. The company recently launched Vesta Collections, which makes its previously one-off pieces of furniture available for purchase—so you and LeBron can eat at the same dining table.
JustLuxe recently spoke with Buckner about Vesta Collections, the company's high-profile projects, and trends in home design.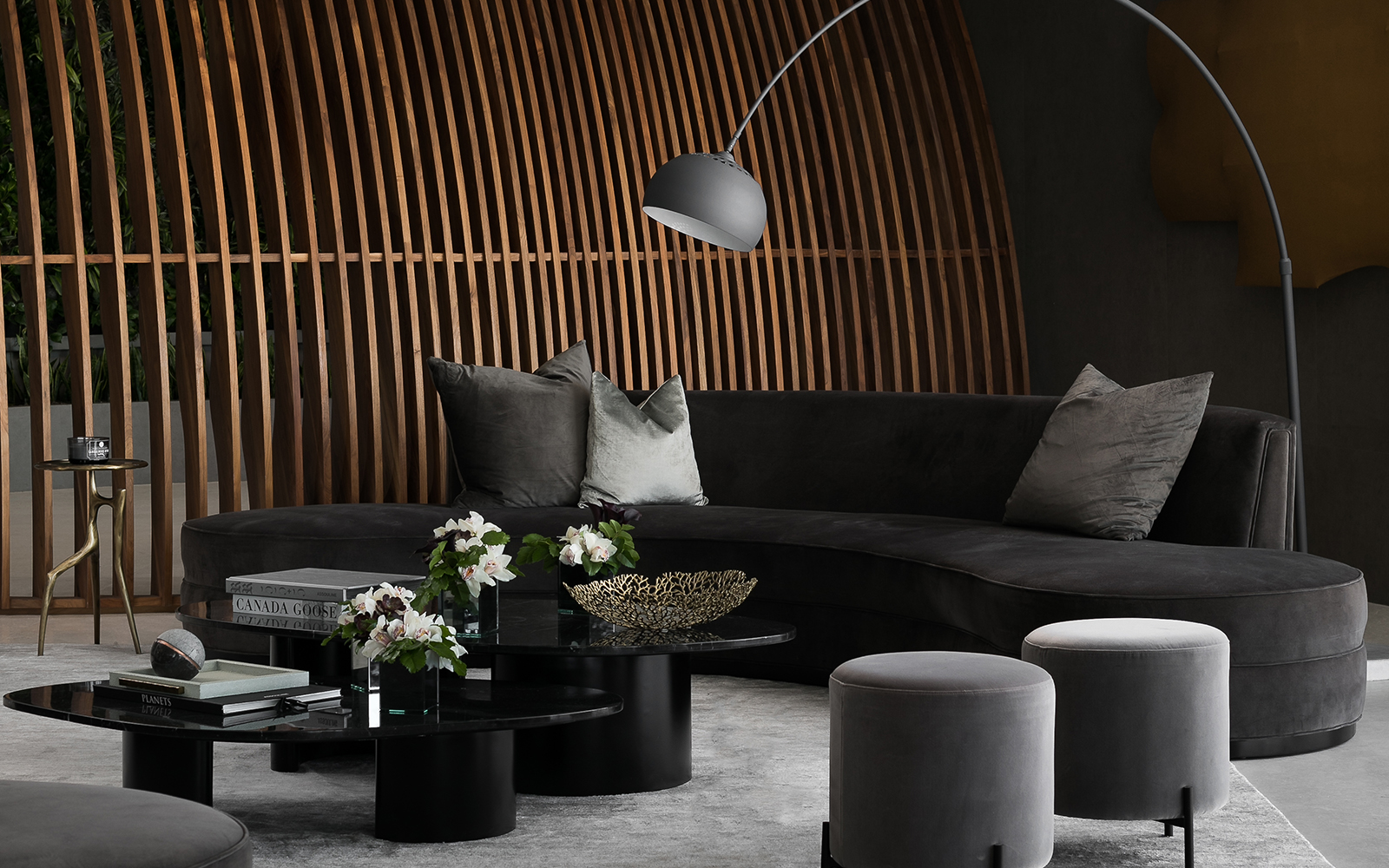 What is Vesta Collections?
Vesta Collections is a happy accident. It is the lovechild of a group of immensely talented creatives allowed to let their imaginations run wild.
You can trace the start of Vesta Collections to a decision we made when first launching Vesta as an interior design firm. We felt very strongly that the traditional model of design firms was broken. Truly excellent design requires perspective and subject matter expertise, and this can be sacrificed when an organization is built around a single personality. We very deliberately took a different approach. In launching our design firm, we brought together a team of specialists in furniture design and manufacturing, materials, fabrics, textures, and some of the best craftsmen from around the world.
And when you bring a group of master creatives together, under a single roof, amazing things happen. In addition to designing some of the most creative and stunning interiors for our clients, our team conceived of a line of ultra-high-quality, high-design furniture, not just exclusively available to our private design clients, but accessible to anyone who is a fan of what we're doing. That was the birth of Vesta Collections.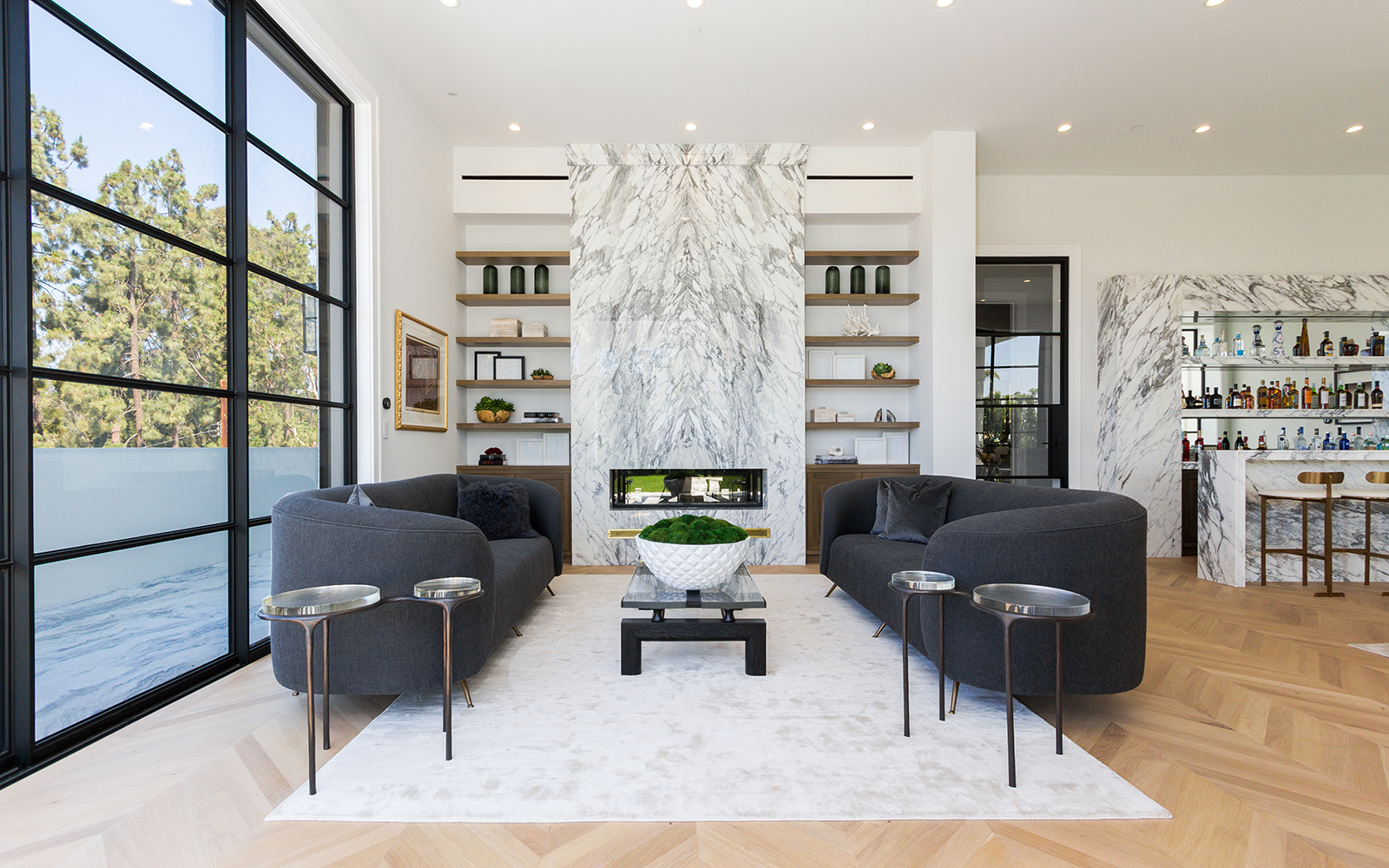 What is Vesta's process for working with high-profile clients? 
No matter who we're working with, we believe great design requires having a profound understanding of our client. This is particularly important when working with celebrities or high-profile executives and politicians who have a public persona. Only when we truly understand the person, can we practice what we call "elevated design," which is the art of putting the client at the center of every equation, and solving for what delights, motivates and inspires them. It is an empathic and holistic approach to transforming spaces, that is part of what makes our work so unique and personal.
As an example, we recently designed a project for a mega-famous socialite/media personality. She spent her life in the spotlight and had crafted an image of herself as a type-A, out-there personality. Despite this, at home she was actually an intensely private person. For her, the home we were designing was her only sanctuary, her only escape from the scrutiny. Once we understood this, our team went to work. focusing on creating close intimate spaces for the family with warm fabrics, small nooks and maximal privacy.
On one of our projects, we had to go to great lengths to ensure the client's identity remained anonymous to the Vesta team. Preparing for the initial walk through felt like we were somewhere between the Witness Protection Program and SEAL Team Xix. The only information shared with our team was that we were designing for a superstar sports couple that wanted us to design their home. After careful screening, taping up our phone cameras, and a lengthy agreement, we arrived at the property for a walk through. We were surprised when we entered the home and saw numerous—and I mean like more than five—floor-to-ceiling oil paintings and very large-format black and white photography of the "anonymous" superstar couple, tastefully but completely in the nude staring back at us. It was pretty jarring and impossible at that point to not recognize who we were designing for.
What are some of the highlights of LeBron James' home?
The Chester Dining Table ($6,950) was a perfect piece to incorporate into this traditional and European-style home. The table blended well with the other traditional elements of the home but also provided a modern touch with its architectural marble and stainless-steel base. We decided to place it outdoors for the ultimate alfresco dining experience.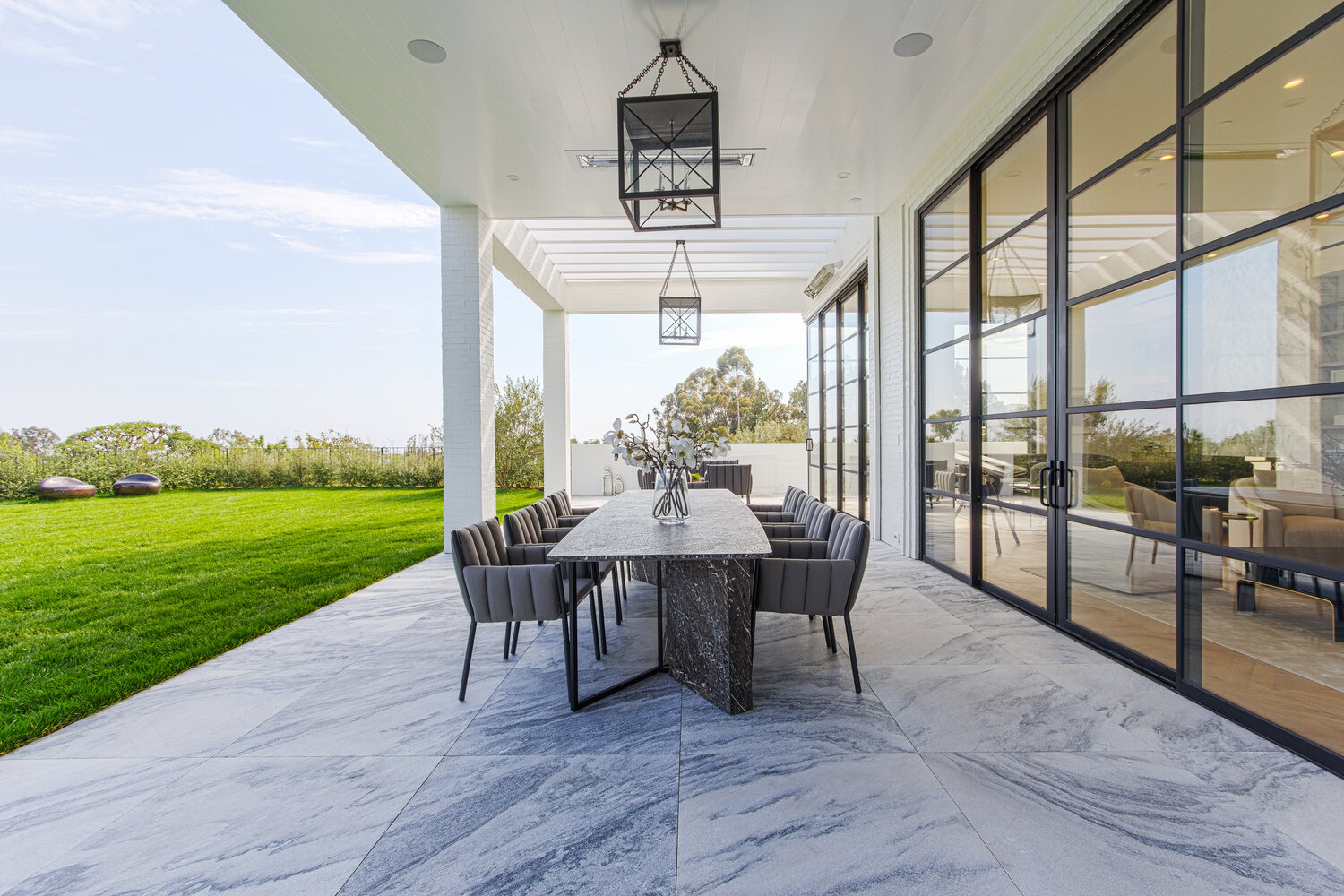 This Cassia Bar Stool ($2,550) is a Vesta staple. The brushed-brass finish contrasts perfectly with the marble design throughout the European-style home.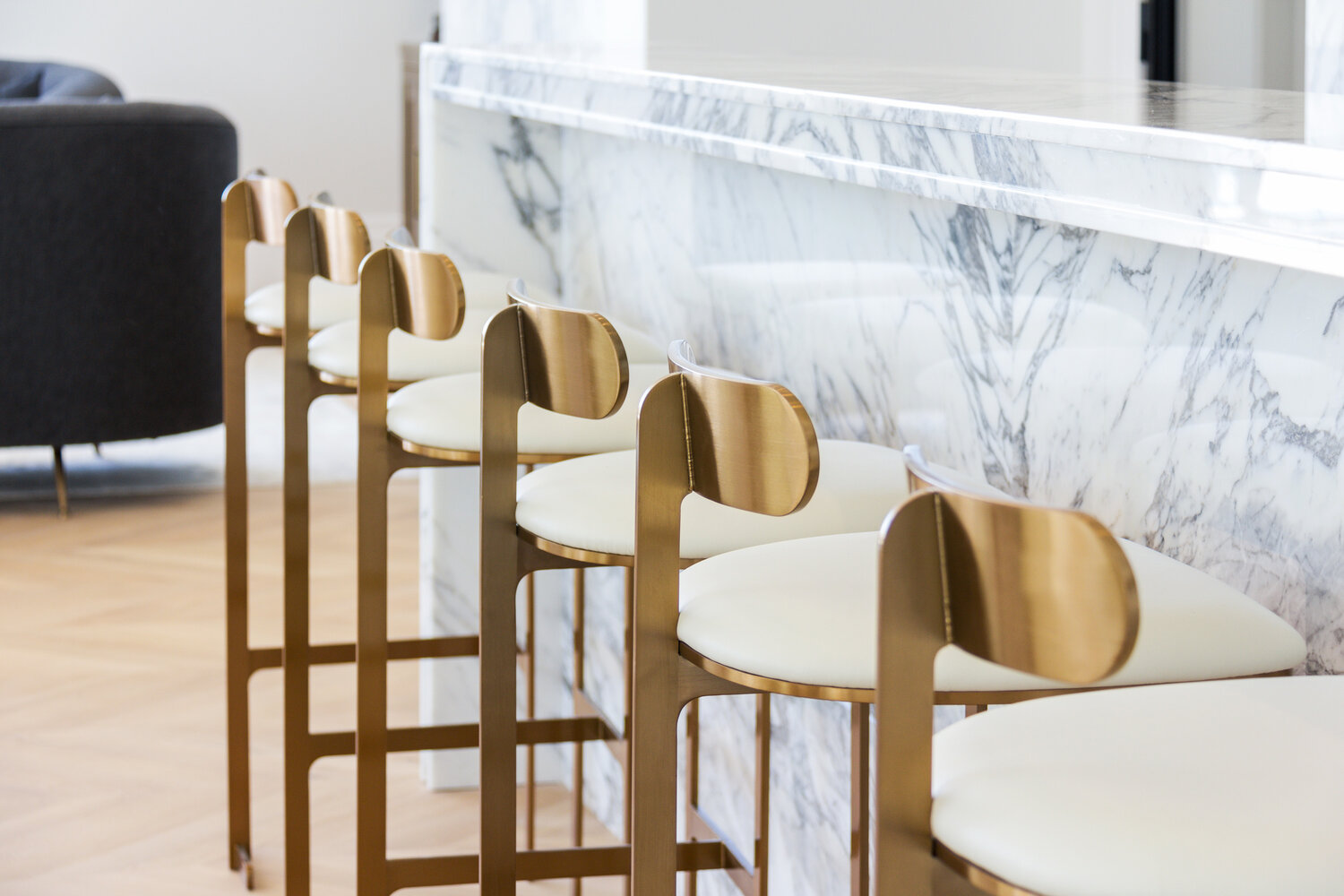 The curved Milo Sofa ($2,950) softened up the traditional elements of the home with its contemporary, round shape. We included two facing each other to create a more formal living space.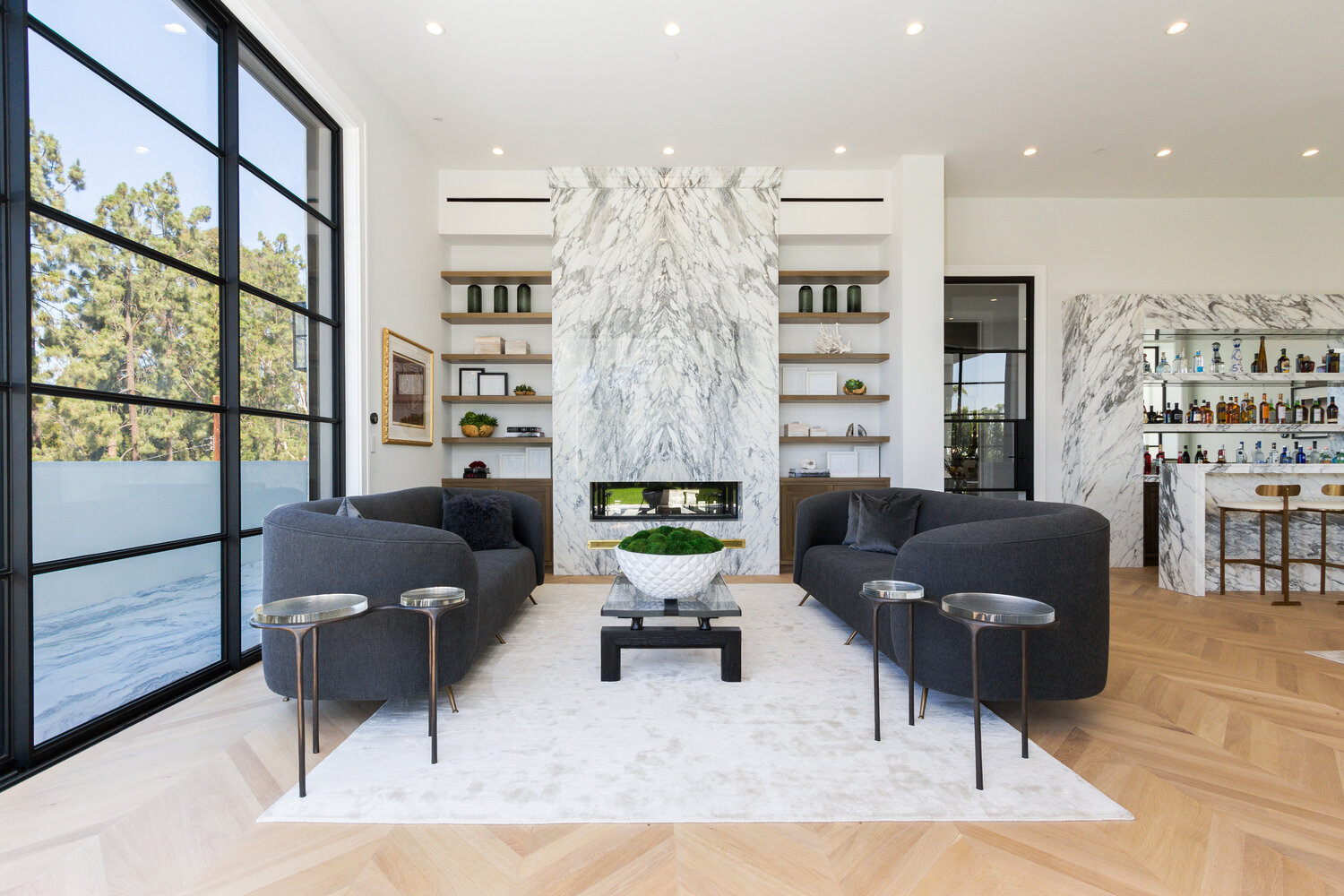 What about Travis Scott's home?
The Liana Chaise ($2,250) created the perfect pool lounge atmosphere for this architectural home with its low profile and custom black and grey upholstery.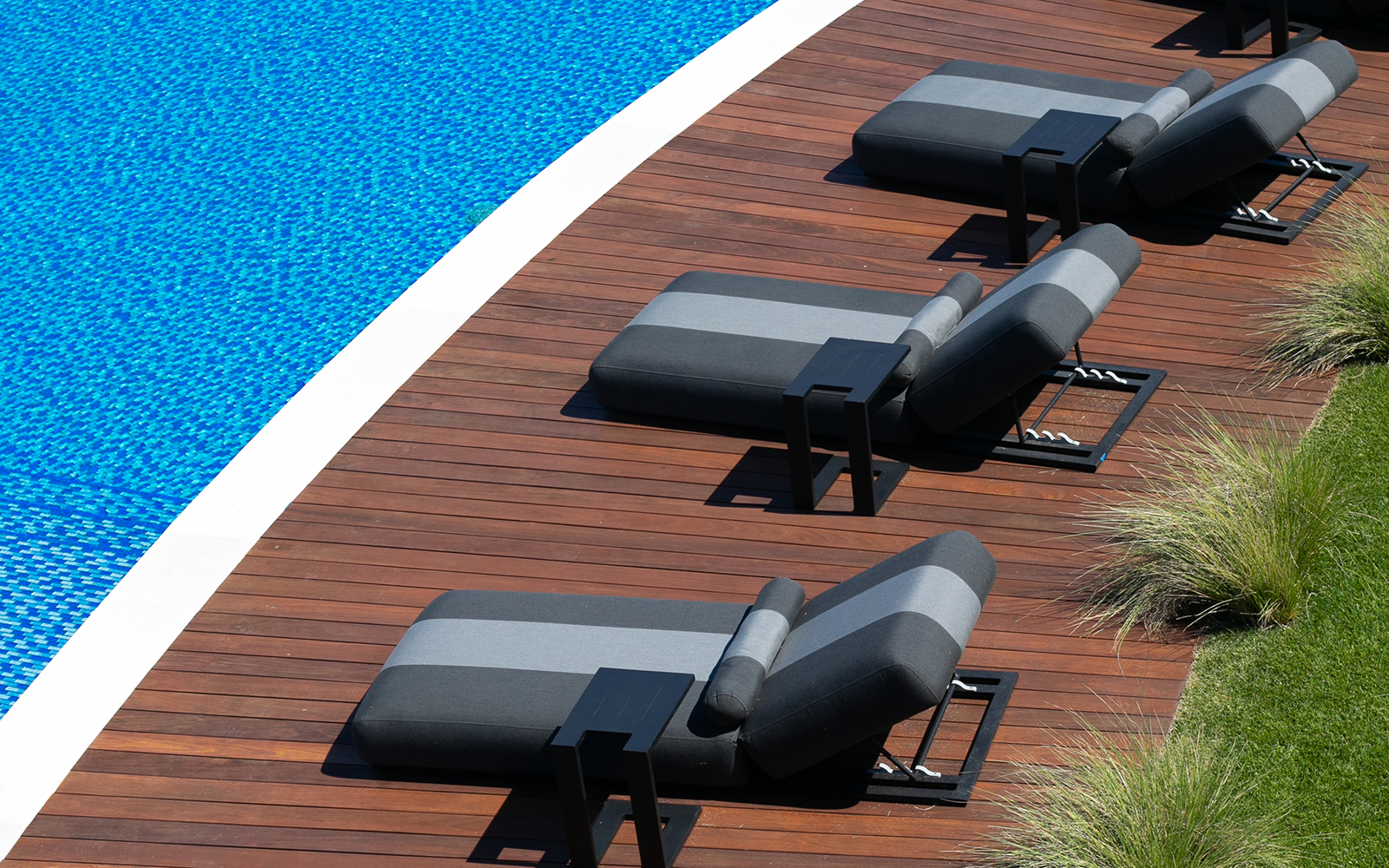 This Maksim Coffee Table ($4,950) added a traditional touch to an otherwise very architectural and modern home with its classic marble surface.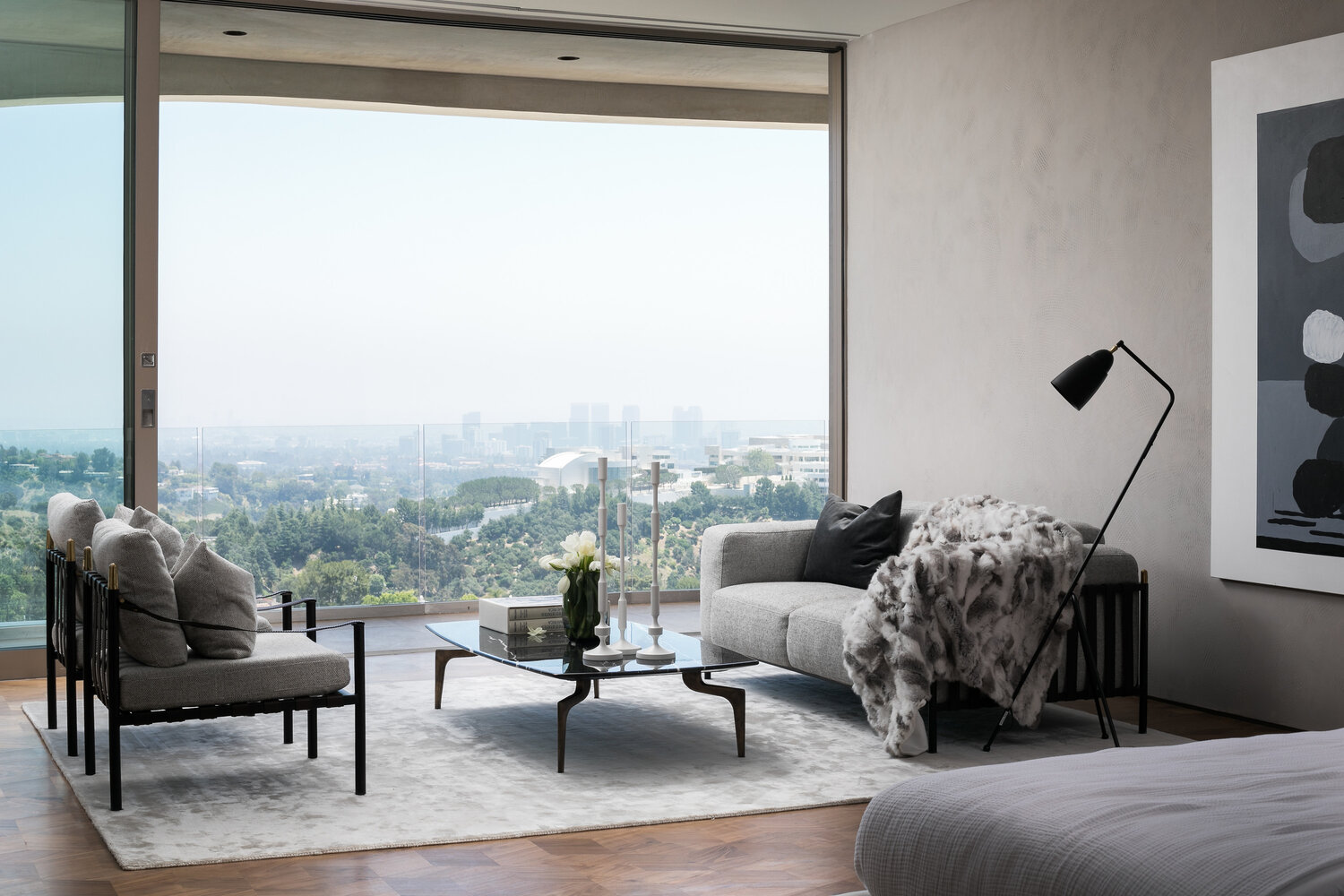 This Sage Desk ($6,950) completed the home office with its textured shagreen material and bold brush brass finish.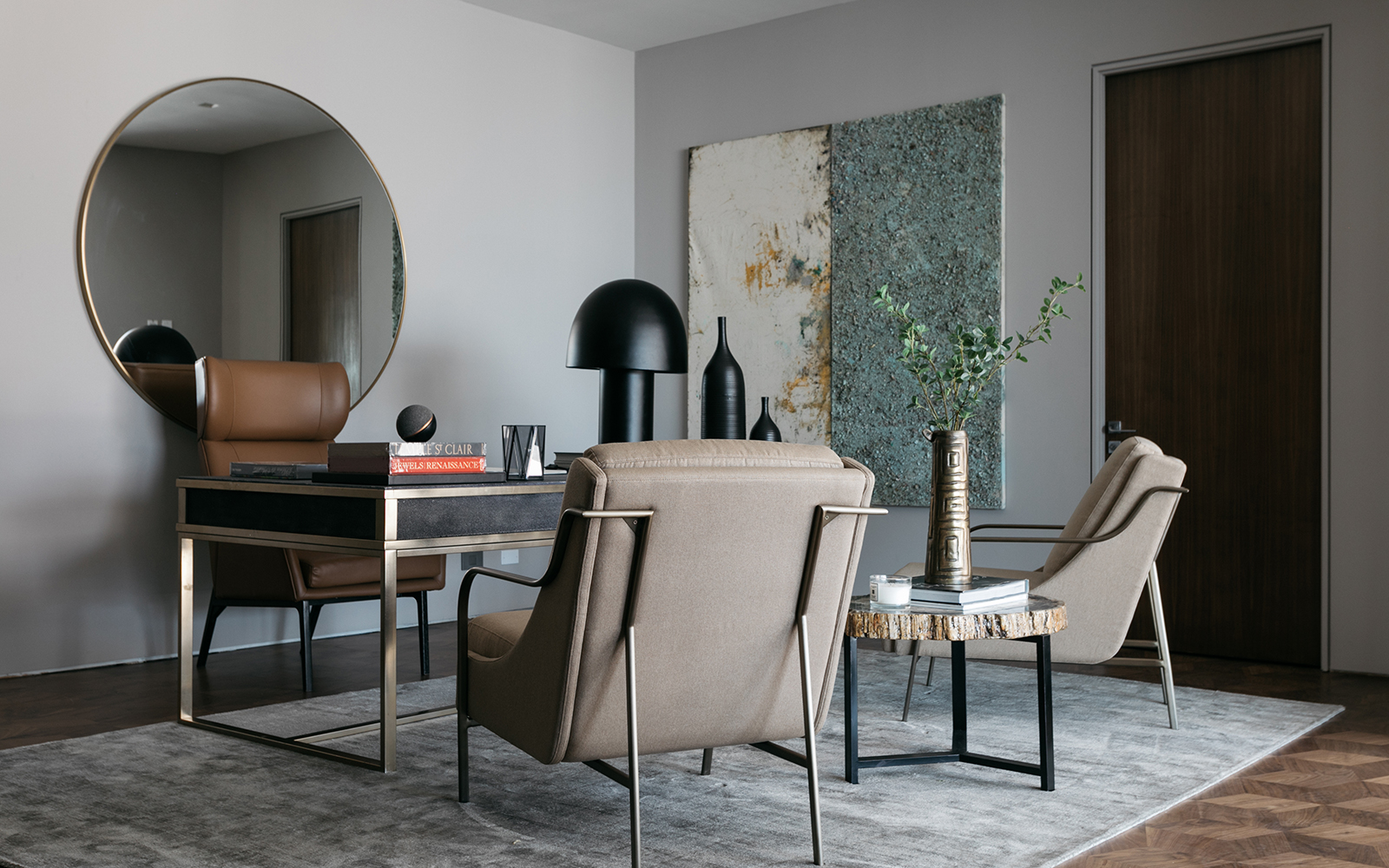 What were some of their specific design demands and how did you meet those requirements? 
For Travis' home, the architecture dictated our choices for the interior. The client's goal was to achieve synergy throughout—and because the home is literally wrapped around the side of a hill (overlooking the Getty), everything we chose had to be perfectly crafted to the unique and dramatic spaces. For example, because every room is curved, balancing the scale and lack of straight lines with our selections was essential. The house was also masculine and a bit cold, so we focused on softening the spaces with curves and warm textures, while maintaining formality and sophistication through the use of a dark and moody palette for the upholstery.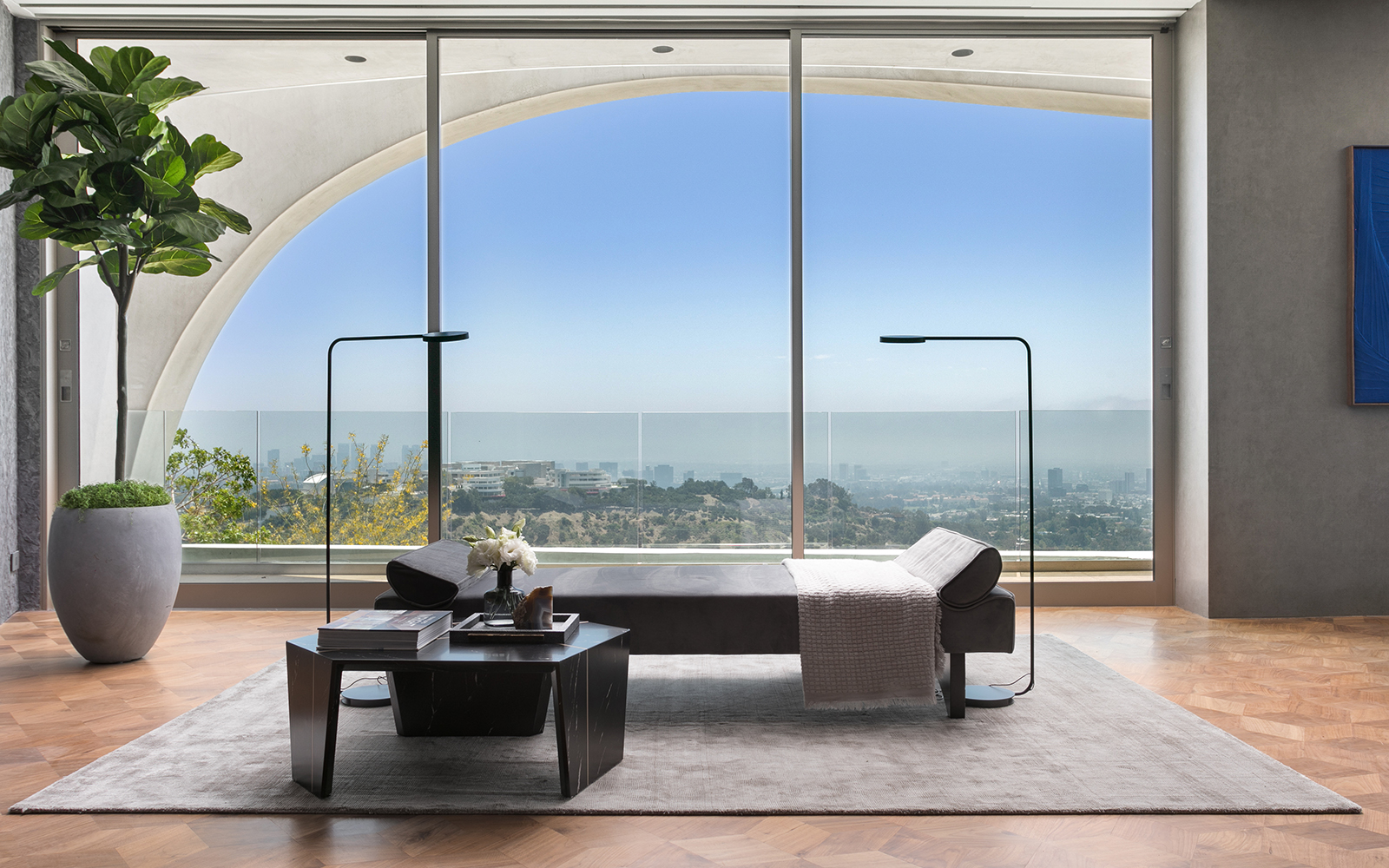 When you're designing for a 6'9", 250-lb athletic powerhouse like LeBron, a major (but often overlooked) consideration is size. Everything has to be a much larger scale and much more durable. Though aesthetically the luxury Italian furniture brands were the right match, their off-the-rack product was too petite and their custom production lead times were far too long. To solve for this, we did the entire house almost entirely custom, allowing us to recreate the right look at the appropriate scale.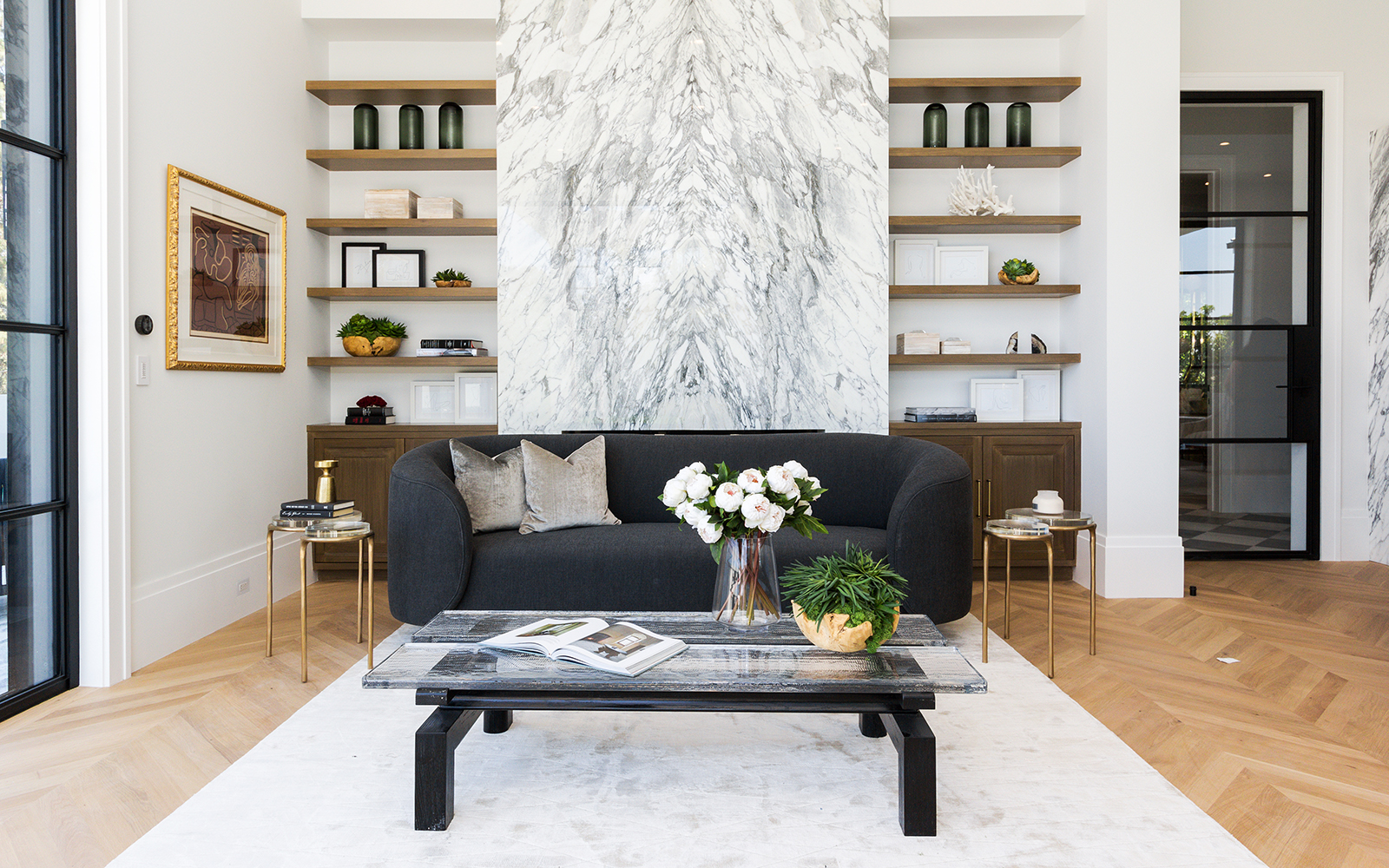 Do you think recent events (COVID, political unrest, etc.) have had an impact on how clients design their homes? What furniture/design trends have you noticed in recent months for high-end homeowners?
We have seen a big shift towards livability. Gallery interiors are being converted into more practical living spaces. The challenge is enhancing functionality without sacrificing form. We accomplish this by using more durable outdoor fabrics indoors, incorporating natural woods and unpolished stone, and layering in various textures for a more collected and less decorated look.
For the wealthiest homeowners, there's no constraint and spaces need to be multi-functional. Many are seeing the importance of having a workspace and renovating their homes to include private areas that function as an office and for schooling. For example, last year we helped outfit a $18.75 million Beverly Hills home with a Zoom Room, which was equipped with a private office and school supplies.  
Outdoor furniture used to always be an afterthought. However, as more people work, play, and entertain all under one roof, there is an increasing demand for quality outdoor furniture that reflects the same design caliber and utility as indoor furniture. It's no longer just tables and chairs—people are maximizing their outdoor spaces with dedicated areas for dining, working, lounging, and entertaining. All these spaces must evoke the same design.
MORE PHOTOS OF LEBRON JAMES' HOME IN BRENTWOOD, CALIF.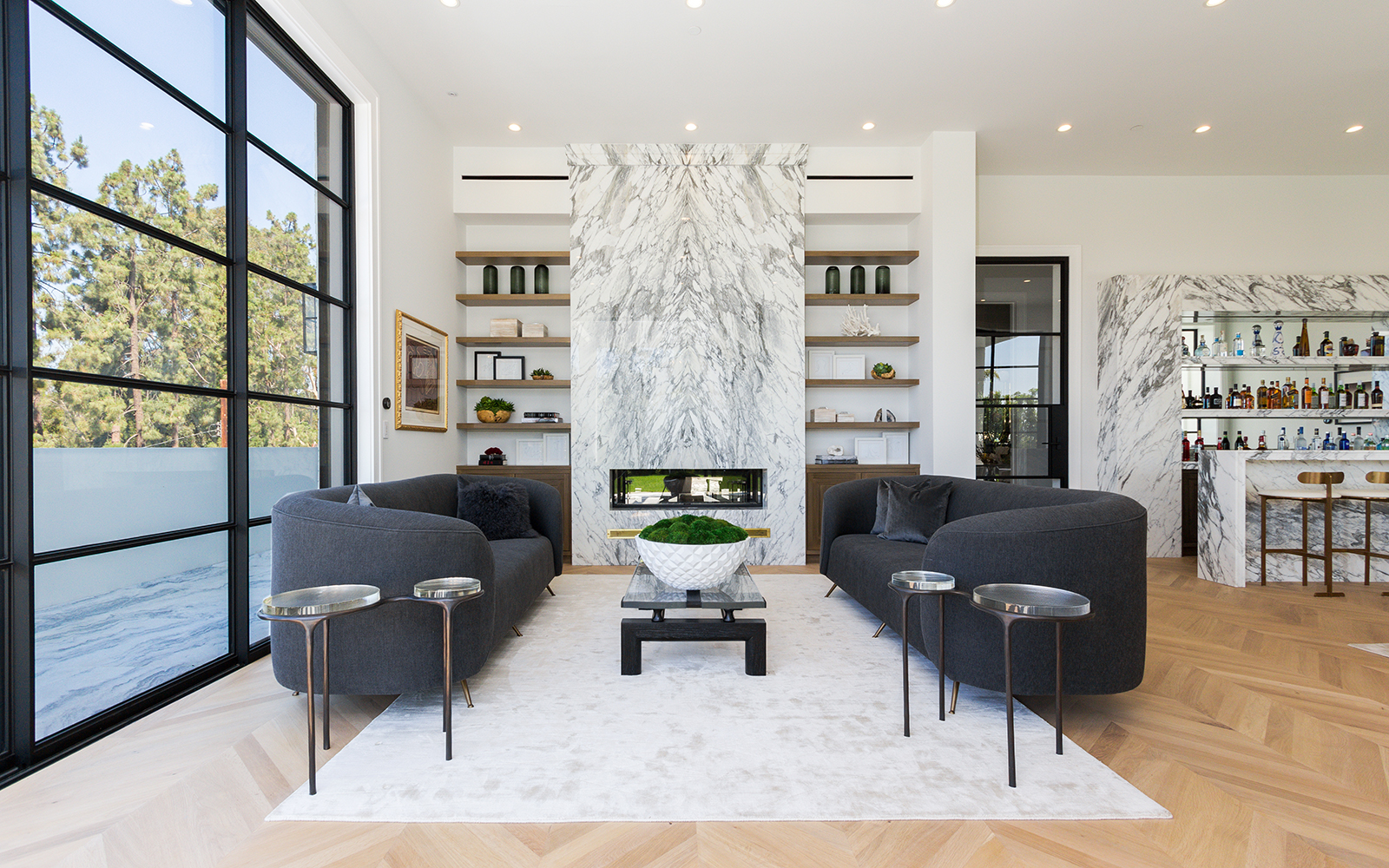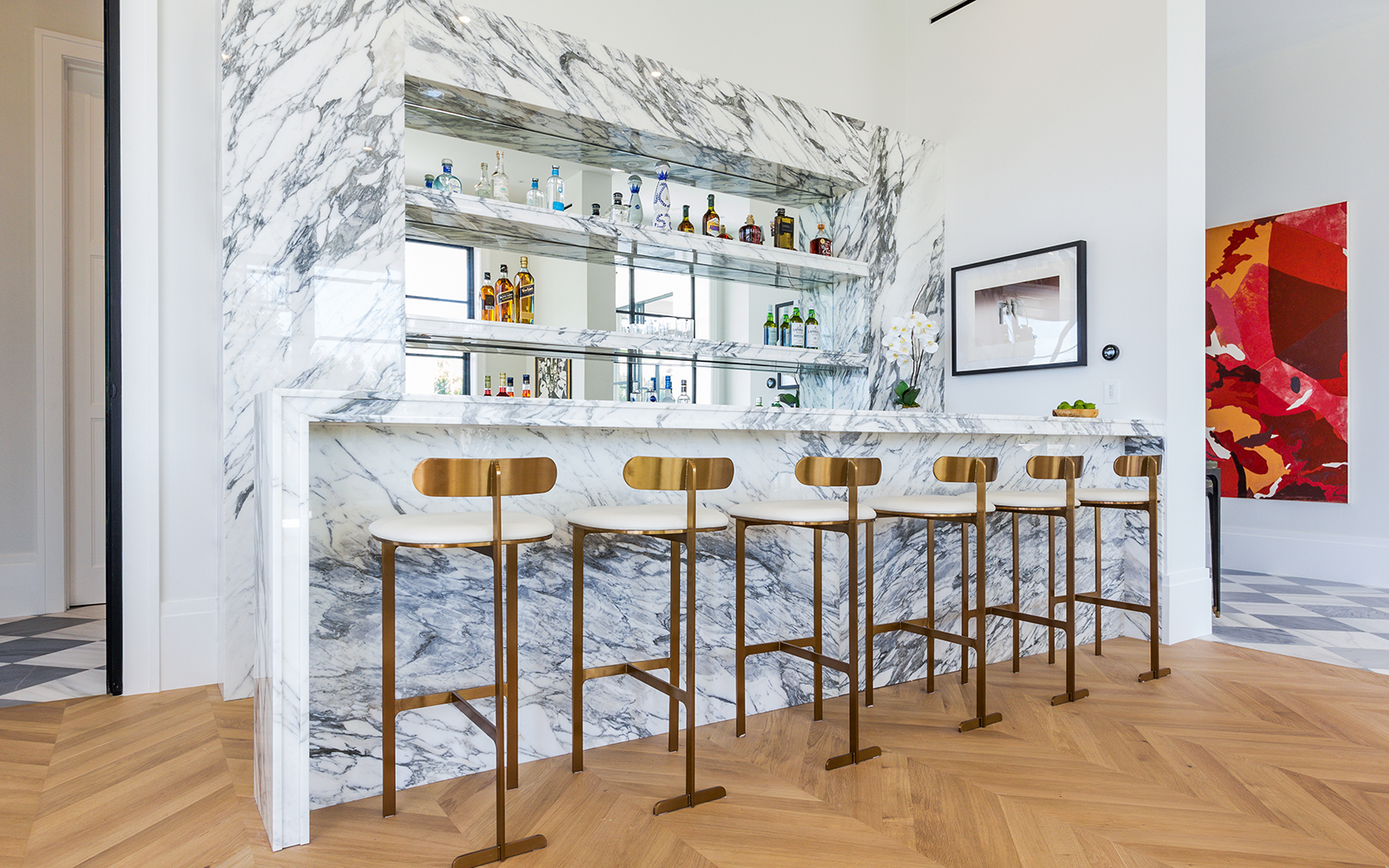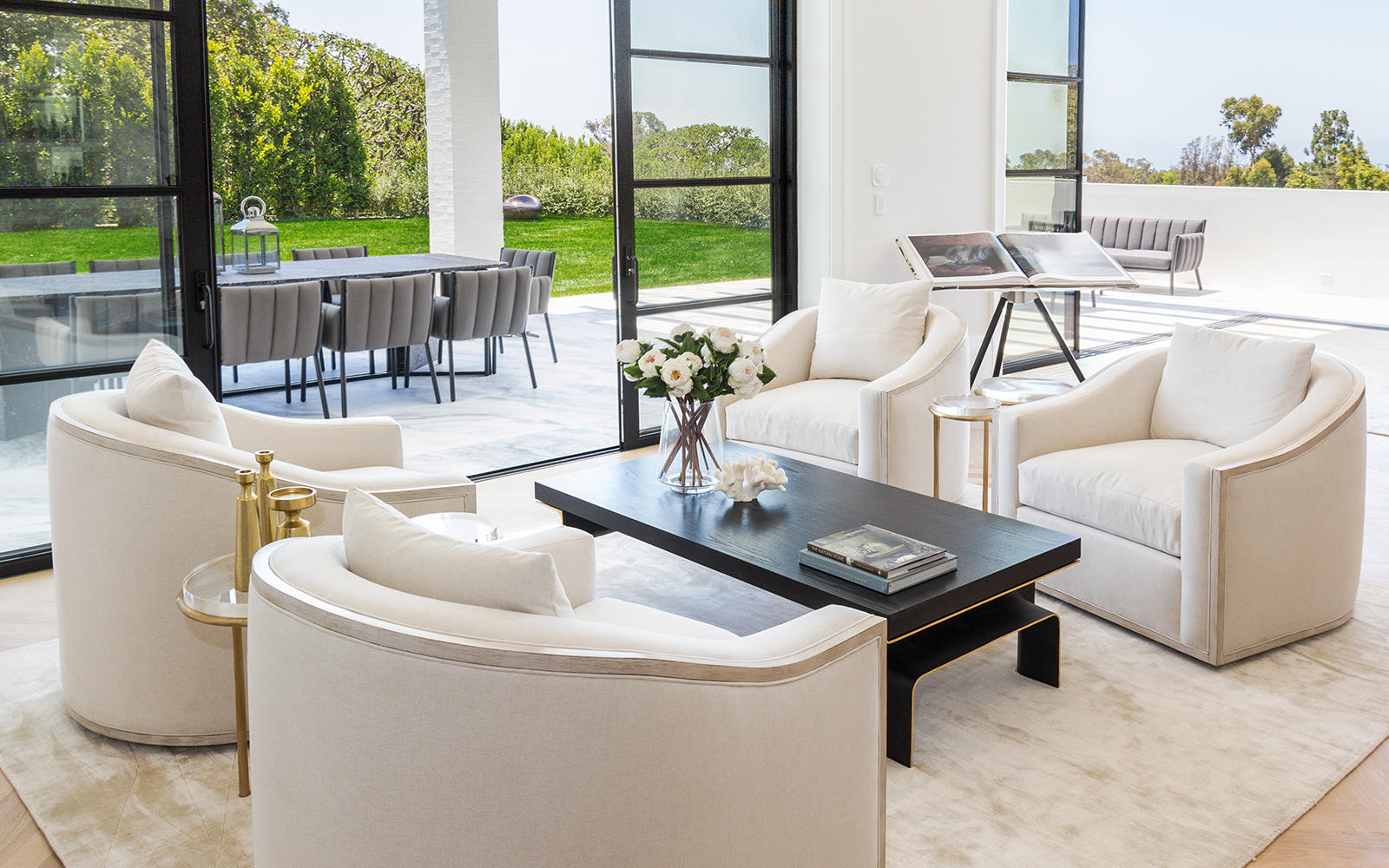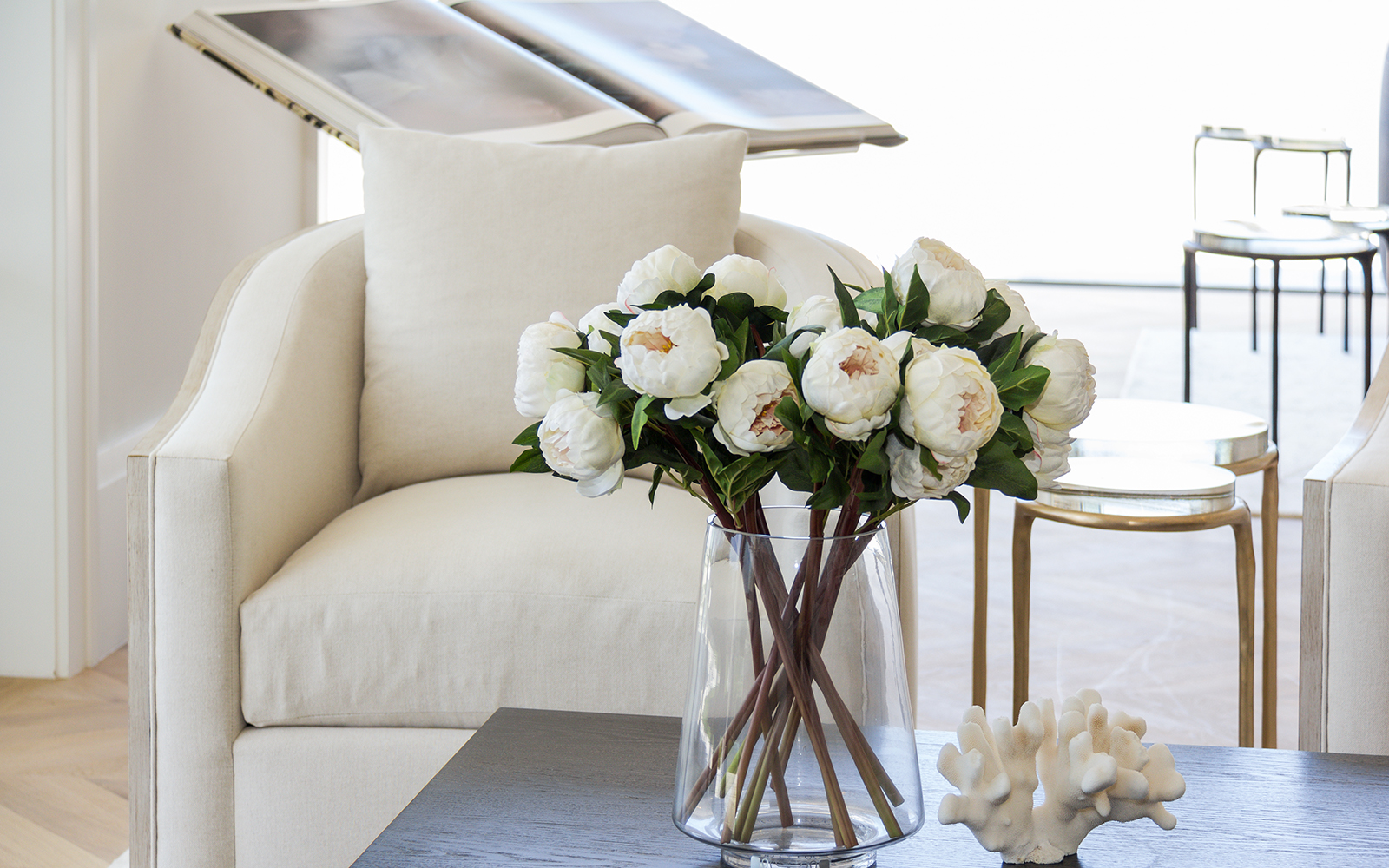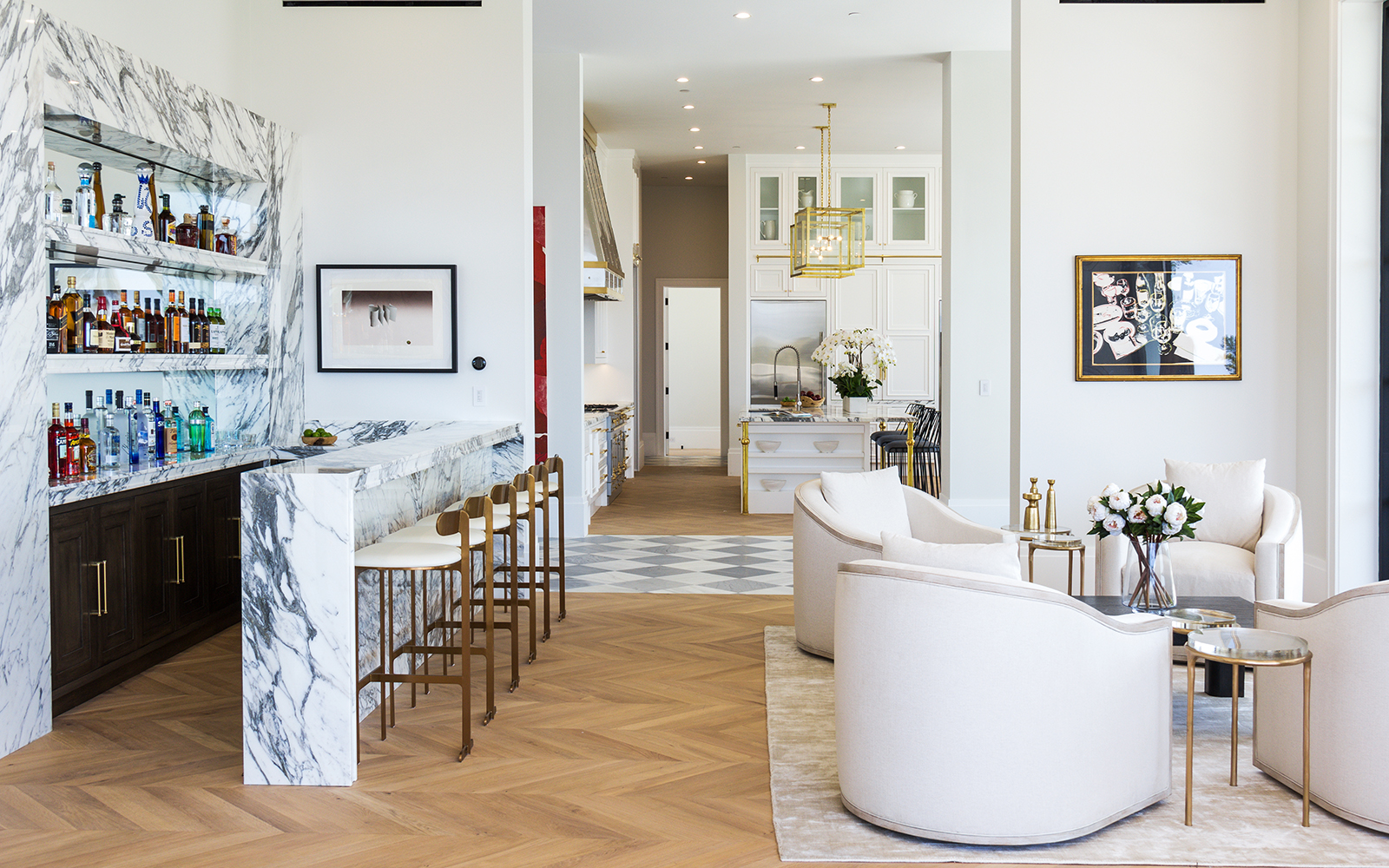 MORE PHOTOS OF TRAVIS SCOTT'S HOME IN BRENTWOOD, CALIF.