Guys who fancy the finer things in life are all about exquisite taste and out-of-the-box style. When it comes to accessorizing, average simply won't cut it. That's why microbrand watches are often the top choice for gents who go the extra mile, fashion-wise.
Small batches created by independent watch companies are always unique, and while they're often pricier than mass-produced watches, they have more character, extra sophistication, and show off a man's swagger. Explore SWAGGER's selections for the best microbrand watches for men, below.
Looking for more SWAGGER product recommendations and tips? Subscribe to our Newsletter today!
Tips For Choosing A Microbrand Watch
Here are some tips for choosing a top-quality microbrand watch:
Read Reviews
Since microbrand watches most likely won't be in malls or featured much online, do some digging and see what you can find review-wise. Those who own the watch will surely give a fair and accurate review, and if you find something with a lot of positive feedback, it's a clear contender. Look at plenty of photos as well as videos if there are any out there.
Don't Skimp
This isn't the time to bargain hunt or count your pennies. A microbrand watch is something you will cherish, so save your hard-earned dough to put towards a fine piece. Hopefully, you will enjoy your watch for years to come, and even pass it down to the next generation. It's worth the pricey investment, and you're sure to get your money's worth.
Keep it Classic
Your taste may change over the years, so pick a microbrand watch that will stand the test of time…no pun intended. You can go for something modern, as long as the look is not too "of-the-moment" or far from your general style. That said, if you're up for something that stands out, go with your gut and pick something unique.
Ask Around
There are surely dozens of microbrand watch companies you have never heard of, so inquire among your most fashion-forward friends. If you see someone with a watch that catches your eye, find out where he got it and ask questions about the functionality, fit, and so on. You never know who you'll run into who's wearing a watch you admire.
SWAGGER Selections for the Best Men's Mircrobrand Watches
Explore SWAGGER's top picks for the best mircrobrand watches for men:
Halios Fairwind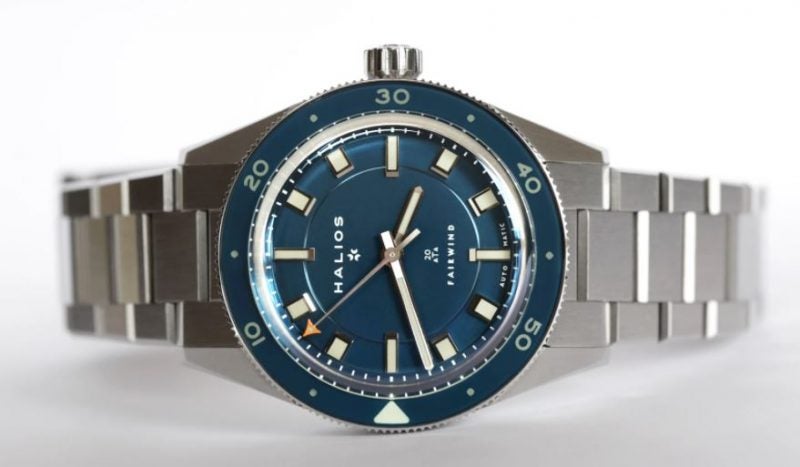 Classic meets cool with the Halios Farwind watch. Choose from a Bathyal Blue or Slate Grey dial with a sapphire or steel diver bezel to suit your taste to a tee. The design is relatively simple, but the statement this watch makes is strong. This go-with-anything timepiece is both casual and chic at the same time, making it the perfect accessory for nearly any occasion.
Cost: $775.00
Unimatic U1-SS3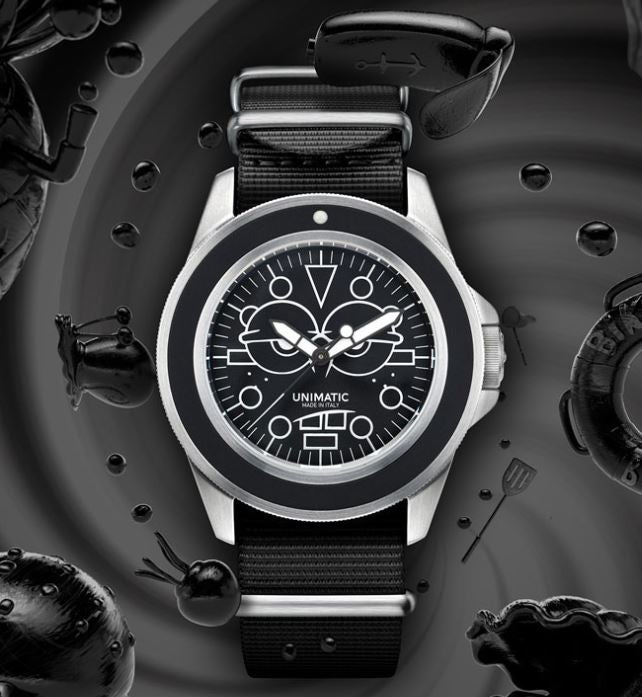 Fans of SpongeBob SquarePants can combine their love of the cartoon with their passion for awesome accessories. The Unimatic U1-SS3 is a fun-loving watch with a glow-in-the-dark dial featuring the popular cartoon character. The nylon strap is casual, so this watch would be perfect for weekends, summers off, and everyday activities. For the guy who's far from stuffy, this watch is a clear winner.
Cost: $788.84
Raven Bronze Trekker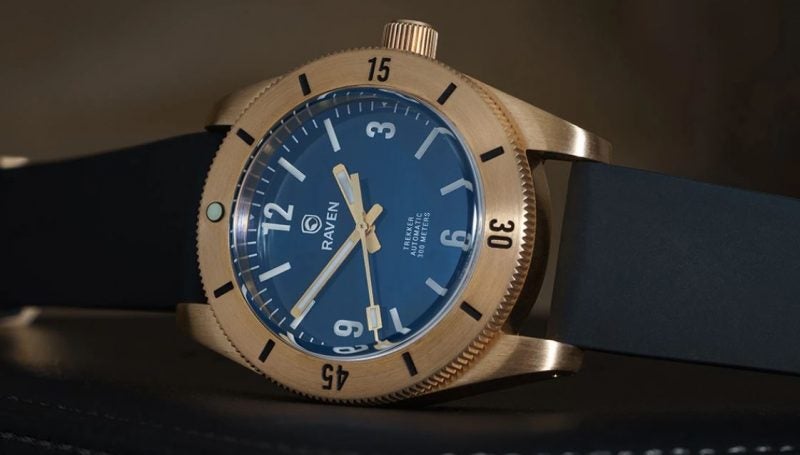 Bronze is beautiful, especially when paired with a simple black strap and a matte green or blue dial. The craftmanship of the Raven Bronze Trekker is perfection, with a clean look that's wonderfully wearable for whatever the occasion calls for. Ideal for the office, evening affairs, or day-to-day, this watch is one you'll put on without a second thought. While it falls towards basic, the Bronze Trekker is nothing short of becoming.
Cost: $900.00
Monta Noble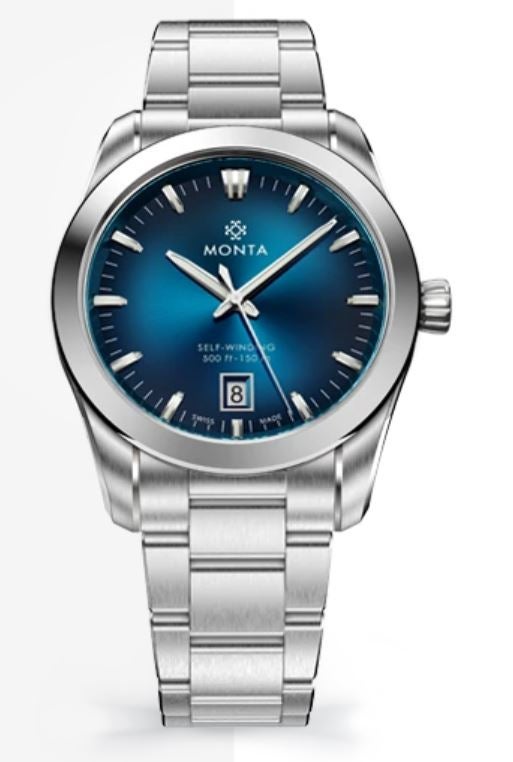 Feel like a million bucks when you slip on your Monta Noble watch. The blue dial is dramatic with a subtle ombre fade for added flair. Made with sapphire crystal and mirror-polished bezel, this watch is fine-tuned by the best of Swiss standards. Elegant with an edge, the Monta Noble sure is nice. It's available with a silver dial as well if blue isn't your color!
Cost: $1,760.00
Gorilla Outlaw Drift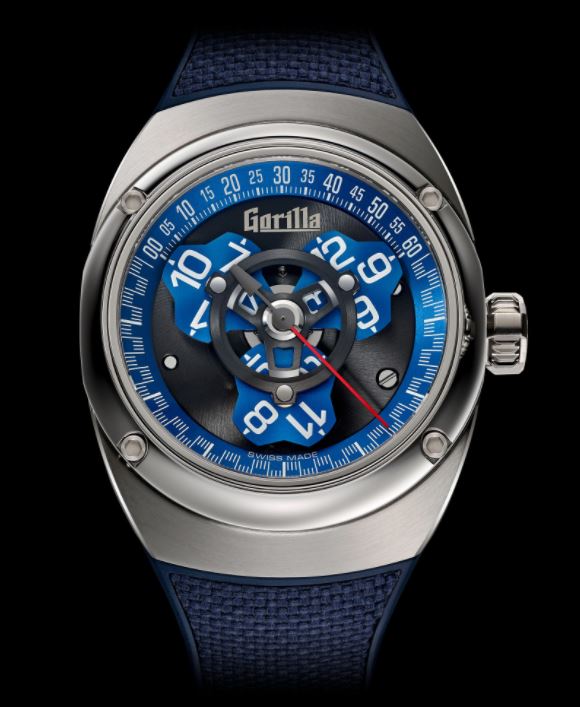 Bold is an understatement when it comes to the Gorilla Outlaw Drift. While most men might opt for something more toned-down, this watch is so exciting that even the most strait-laced lad could convert. A 1970s-inspired design is retro-rad, and the blue hues are sporty and stylish. The hybrid rubber strap is comfortable and sleek while the dial is intricate and captivating. Get your watch engraved to make it even better with a personal touch!
Cost: $3,950.00
Christopher Ward C65 Trident Bronze Ombre COSC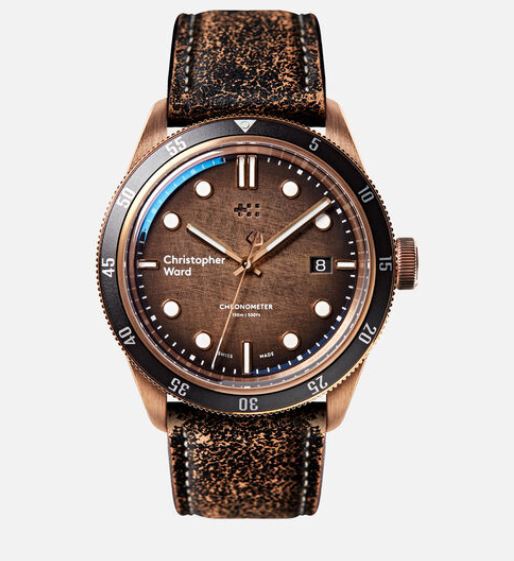 Leather-lovers will be in awe of this brown, vintage-oak leather watch, with a masculine, rugged appeal that shows off a strong sense of style. The Christopher Ward C65 Trident Bronze Ombre COSC has that distressed look that is classically popular, with a wood-inspired face and bronze edging on the case. There's nothing plain about this timepiece, and your friends will be fond (and perhaps envious) of your latest find.
Cost: $1,130.00
Oak & Oscar The Olmsted Matte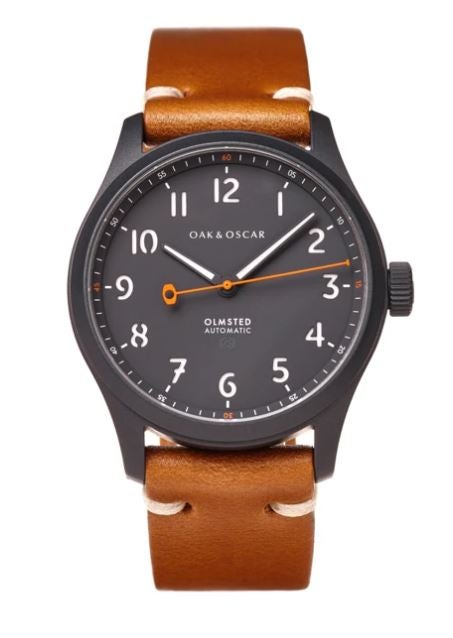 Matte is where it's at with Oak & Oscar's The Olmstead Matte watch. The ceramic case is a nice combo with the leather strap, with easy-to-read numbers and a clean, uncluttered design. It comes in a crafty canvas watch wallet for storage, but you'll likely be wearing yours too often to stow it away for any length of time. This one is on the casual side, but that doesn't mean it doesn't deliver class.
Cost: $1,475.00
Enhance Your Style with a Microbrand Watch
When you're looking for an accessory you won't see everywhere, the microbrand watch is your best bet. Craftmanship is always an A+, and your accessory will be a convenient conversation-starter. Step up your watch game with something spectacular.
Subscribe For the Latest Trends
If you'd like to keep up with all of the latest trends for men, subscribe to SWAGGER Magazine today. Our team researches the best and most popular products that are sure to enhance any man's life. Trust us, you don't want to miss more of our top recommendations and tips!