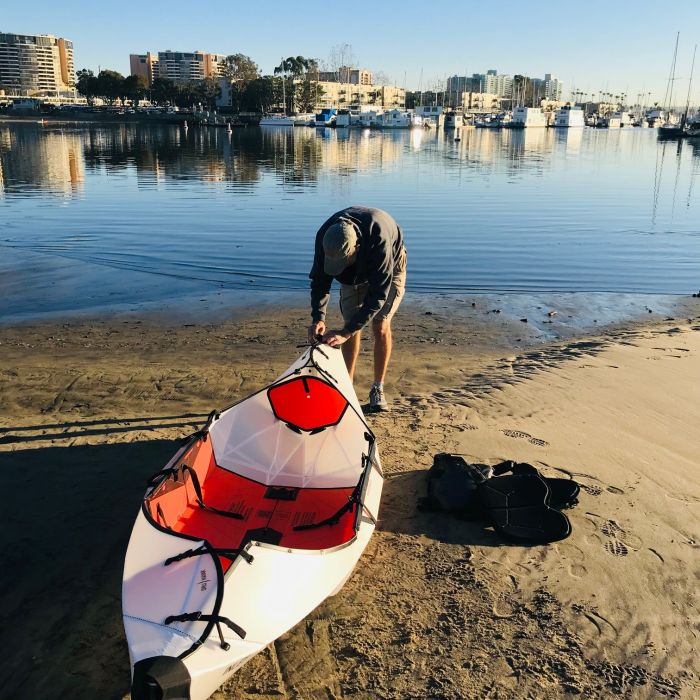 Jill Weinlein
Inlet by Oru is an origami-inspired foldable kayak ideal for calm lakes and harbors. It's small enough to fit in the trunk of a car or closet in an RV, and can easily be stored in a cabinet at home or under your bed. With a lot of travel still on hold, the Inlet by Oru allows people to easily explore nearby waterways with a new perspective. 
Developed by Oru Founder and award winning Chief Design Officer Anton Willis, the origami folding pattern produces a streamlined box-to-boat in less than 5 minutes. Measuring 10' and weighing only 20lbs, there is no need for a roof rack. It's easy for one person to carry from the car to the water's edge to unfold. The box about the size of a guitar case (40"x19"x10"). 
The company spent 10 years of research and development to make a durable, custom made and lightweight double-layered, corrugated plastic polypropylene with a 10-year UV treatment. This makes it waterproof, puncture and abrasion-resistant, and has a strong hull to withstand shallow-water obstacles, rocks and sand.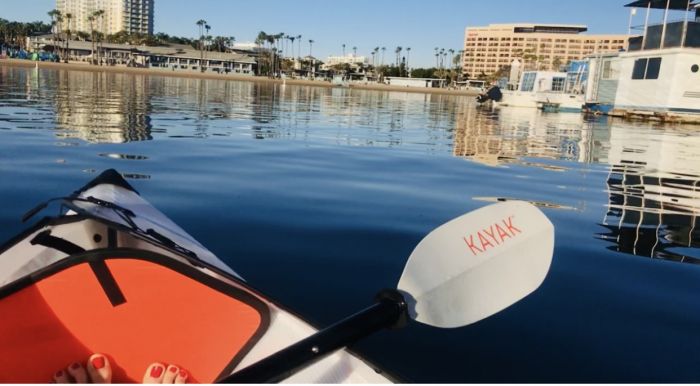 Jill Weinlein
The white Oru paddle comes in four pieces, so it's easy to stow inside the kayak when it is in box form. Made with a lightweight fiberglass shaft and super-tough ABS plastic blades, the quick-clamp connector allows you to adjust the length of the paddle, and the angles of the blades.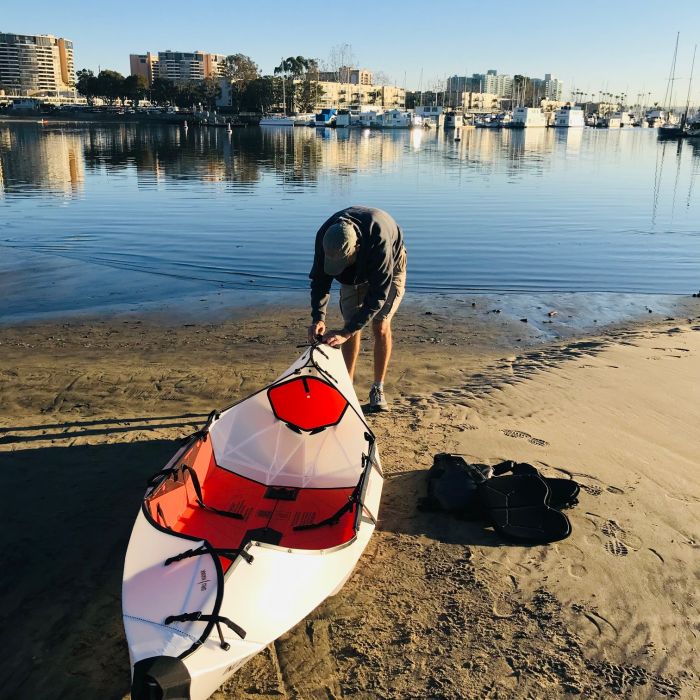 Jill Weinlein
This great starter kayak is ideal for first time paddlers and beginners. It's easy to assemble by unfolding, cinching straps, velcro and snapping pieces in place. This stable cruiser has a large and open cockpit for one person, and can also accommodate a small child or dog with an adult paddler.
There is a fully adjustable footrest to provide maximum comfort for any paddler height, and a comfortable backrest and seat pad that snaps into place.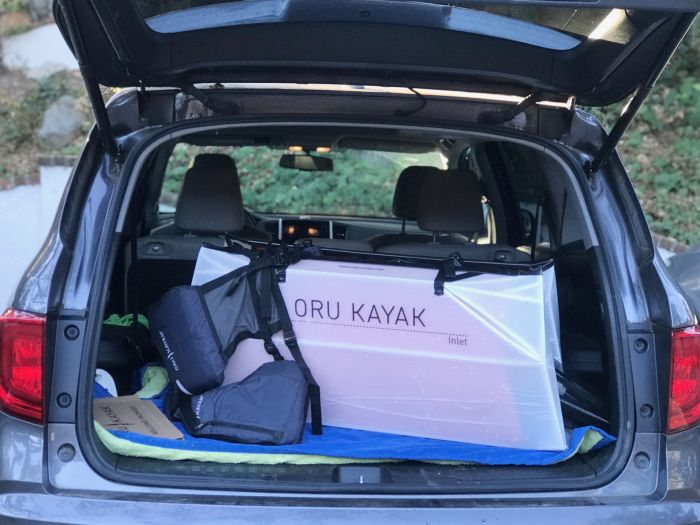 Jill Weinlein
The Oru Inlet Kayak comes with detailed easy to read instructions to set up and break down to the size of a box. There is also a 5-minute video assembly guild to watch, and the Oru support team is available at [email protected], for questions and helpful tips.  
There are 5 different types of Oru Kayaks that range in price from The Inlet by Oru at $899, to the rugged expedition Coast XT retailing at $2,199.