Construction has begun on a $100,000,000 luxury single-family residence in Dana Point, CA, called "Symphony" by Primior – a leading real estate development and investment firm based in Diamond Bar, CA. Similar to its definition and association with musical masterpieces, this new residence will push the boundaries of architectural design, creating something unique and never before accomplished. With this new gargantuan project, Primior and its visionary CEO Johnney Zhang, is bringing this bespoke luxury dwelling to Orange County's coastline, set to be delivered to the world by 2023. 
Situated upon over 14.7 acres of natural land reserve (a dormant plot of land for over 20 years) overlooking the Pacific Ocean in Dana Point, the property will feature three structures and comes with jaw-dropping, 270-degree ocean views. The structures include a 15,975-sq.-ft. main house, 2,036-sq.-ft. guest house and 1,370-sq.-ft. recreation building to be built on two lush acres and provides an abundance of hiking trails and private beach access through Monarch Beach Club. Nestled on the hilltop of Monarch Beach in Dana Point, CA at 32354 Carribean Drive, the arrangement of buildings, objects, and space in the environment of 'Symphony' was key to Primior and Zhang to achieve harmony and balance.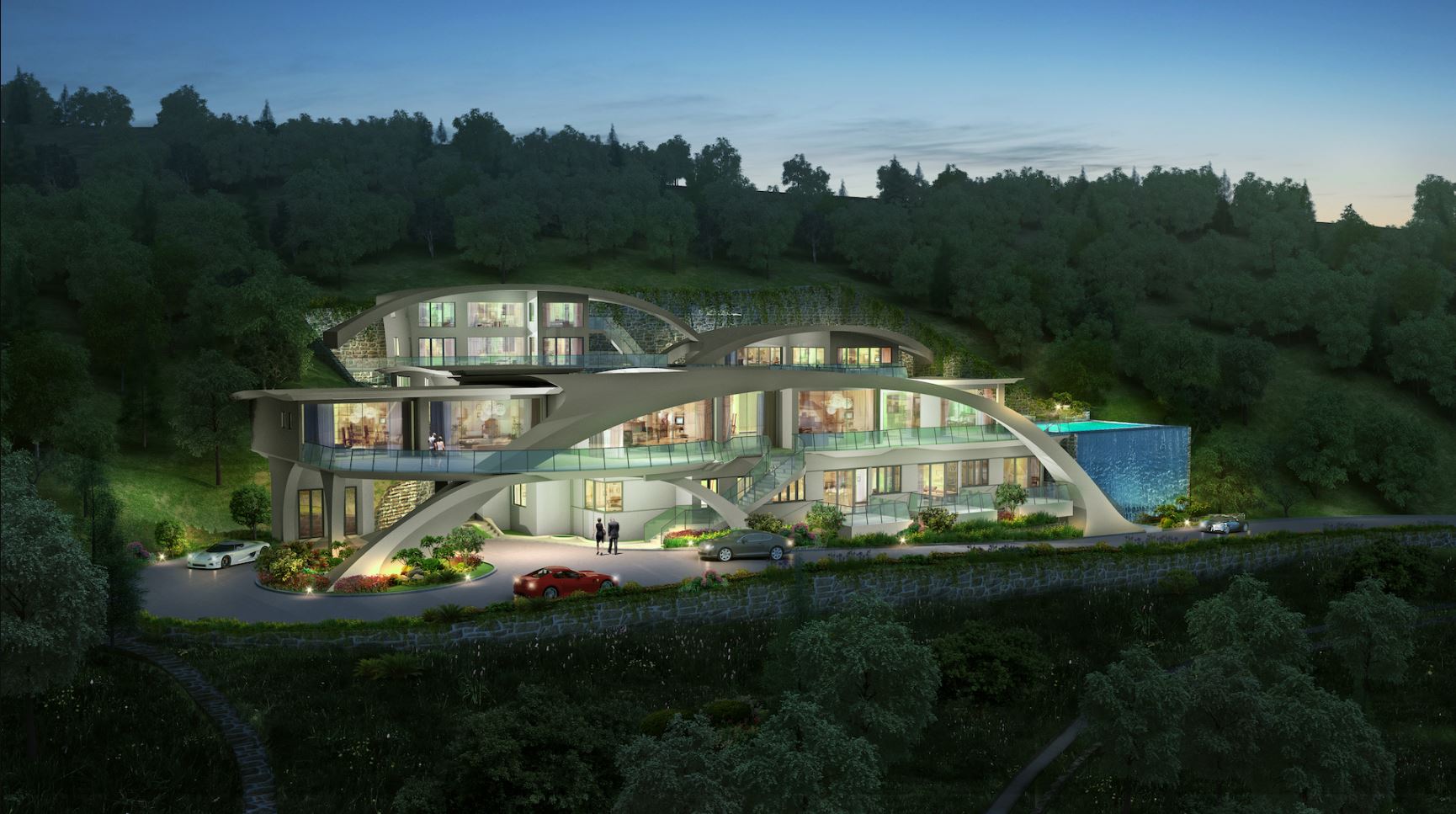 'We are very excited about the beauty and functionality of this new luxury home in Dana Point. The interplay between world-class design features, including floor-to-ceiling glass overlooking the Pacific Ocean, give rise to the concept of Symphony as its name,' said Primior CEO Johnney Zhang. :It will be a wonderful addition to the neighborhood, while offering a very special living experience for the owner with tremendous privacy that is hard to find in Orange County.'
Zhang was able to work with public and private officials – it took him about six years to get entitlements – to get this plot of land which he states is unique because of its location and most importantly, privacy. The property was also chosen with the Chinese principles of feng shui in that it is, "lying against the mountain looking at the ocean," says Zhang, and that they brought in a "feng shui master to look at the site before they bought it."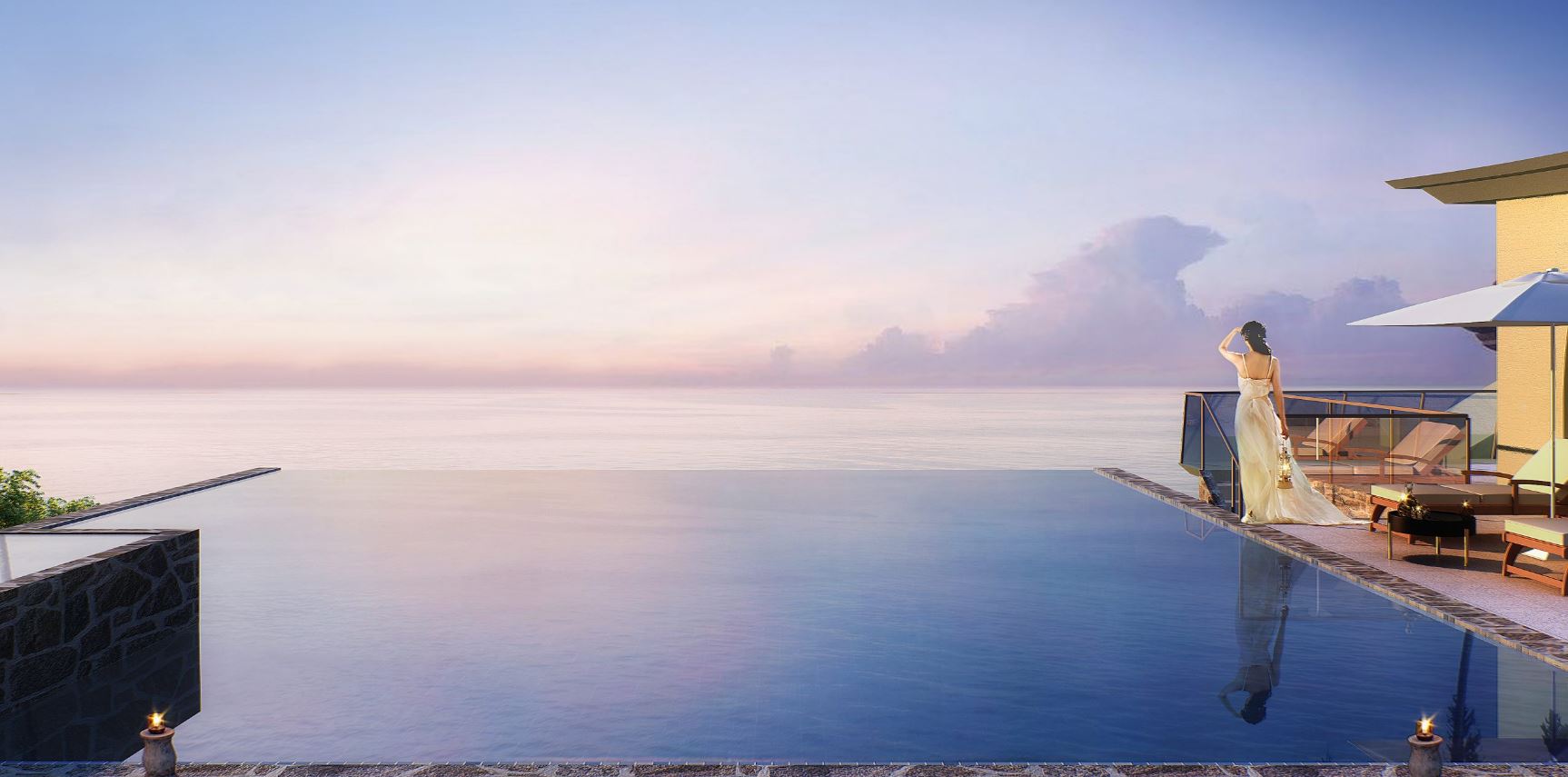 Along with choosing a property with the best "feng shui you can have," according to Zhang, the properties unique set of exceptional amenities will include:
Dual kitchen including a chef's kitchen
Recreation room featuring a gym and steam/sauna recharging station
Poker and pool room attached to a rooftop bar    
Extensive outdoor area capable of hosting up to 500 people for private events or concerts
Infinity pool & private beach access via Monarch Beach Club
Wine cellar and tasting room large enough to store 2,000 bottles of wine
Seven covered parking spaces, a one-mile private driveway with plenty of additional parking, and a 20-car garage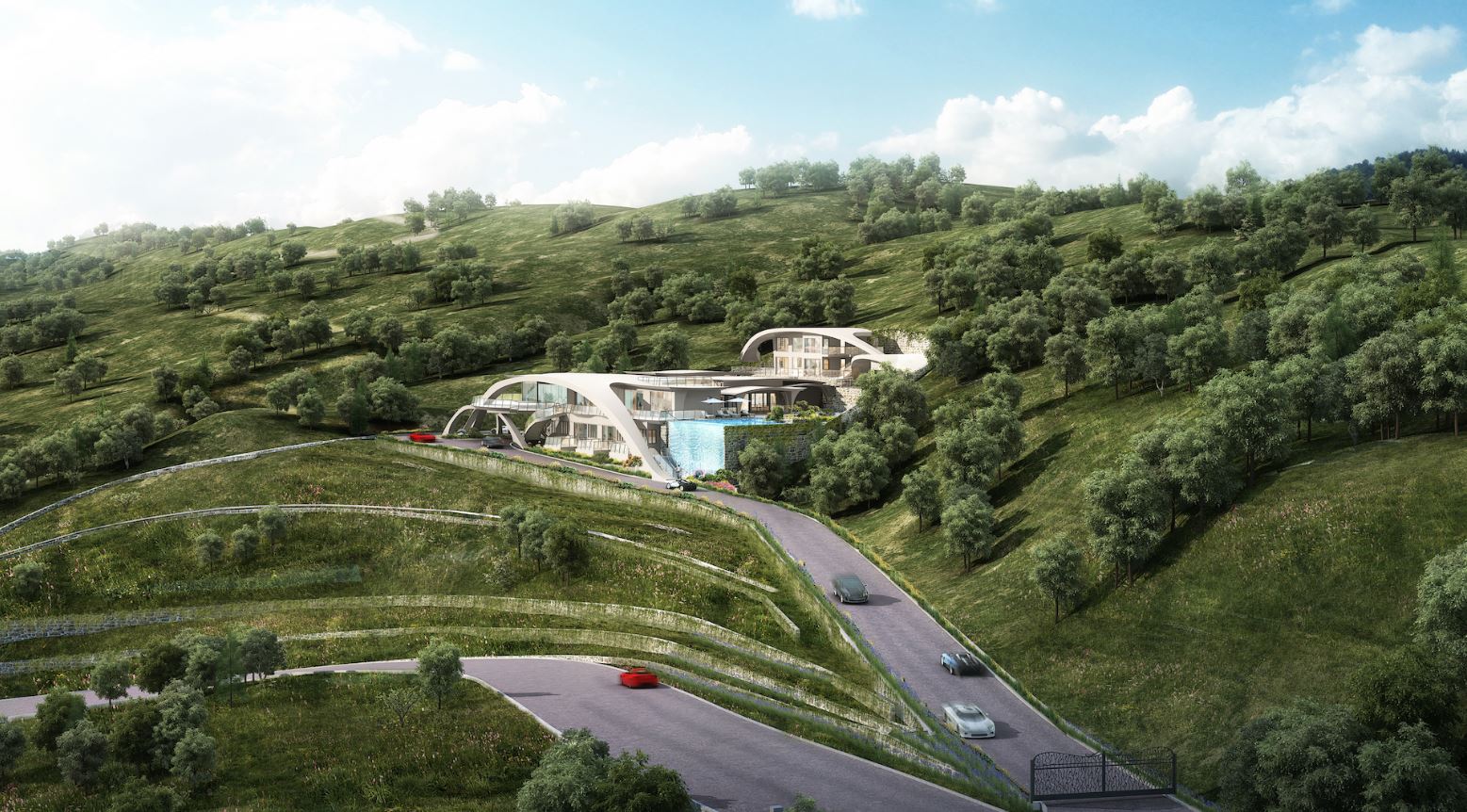 While Primior serves as the developer on the project, they have partnered with top industry professionals to undertake this massive development. Brion Jeannette serves as the architect of record with James Magni as the interior designer. Costa Mesa based general contractor Corbin Reeves Construction who has built some of the finest residences throughout Los Angeles and Orange County, along with the world-famous landscape architect, Jamie Durie, complete the Symphony team.