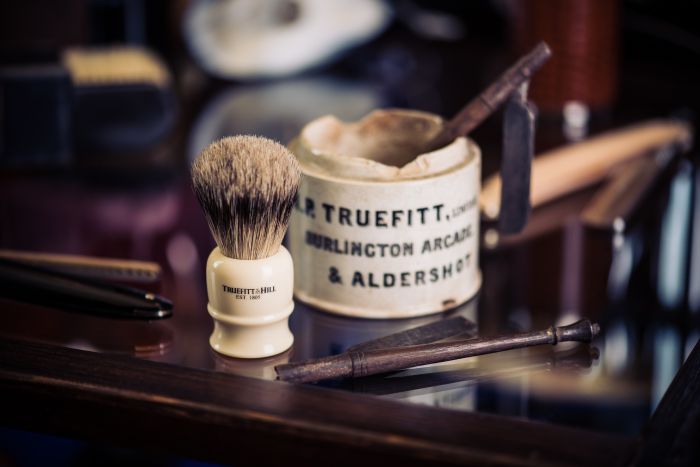 TrueFitt & Hill
A good persona doesn't just mean tailored clothes and shiny shoes, it also means meticulous grooming. With the pace of time, men have started looking at grooming and dressing for what it is – enhancing the personality or a sense of expression and freedom. Men no longer consider perfectly manicured fingers as somehow detracting from their masculinity. Sartorial and grooming choices have become indicative of a new lifestyle culture in which being well-groomed is an integral part of being a gentleman, a successful professional or a businessman. One such passionate advocate of men's grooming for the last 215 years has been the British brand, Truefitt & Hill. Founded by William Francis Truefitt in 1805, the brand has successfully brought male grooming into focus with its exemplary services and an astonishing line of products. Being the oldest barbershop in the world, Truefitt & Hill was also associated with the British monarchy after Francis Truefitt was named the Royal Wigmaker to His Majesty, King George III in 1811 – so you would definitely be treated like royalty!
Truefitt & Hill strives to give its customer an experience that is not only indispensable and enriching but also unashamedly self-indulgent. 'This shift in the grooming landscape is self-evident. Being flawlessly groomed and well presented, whether the choice is clean-shaven or hirsute, is becoming increasingly important to men, not only in the context of their professional careers but also from the perspective of their social lives.' Mrs. Joanna Broughton, Director of Truefitt & Hill told JustLuxe. The brand is currently present in over 14 countries with numerous barbershop outlets delivering the same genuine authenticity, individuality, value and true heritage that has earned them patronage across the globe. 'At Truefitt & Hill, we do not provide just products or services, we offer a unique experience – an experience of a deeply engrained male grooming tradition, which has endured for centuries and is here to stay.', she continued.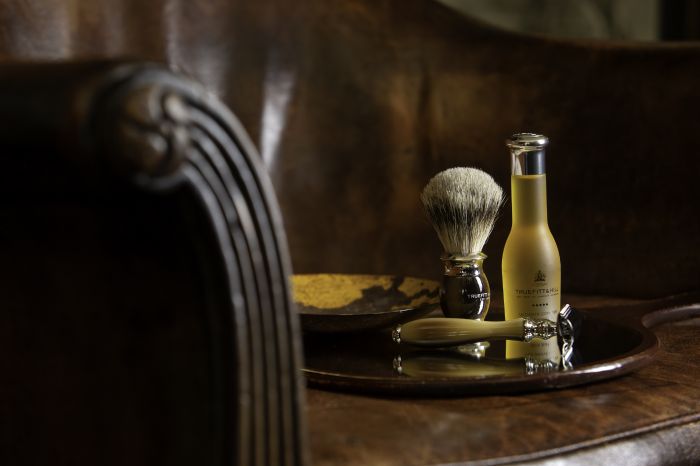 Truefitt & Hill
Nothing but the best!
Truefitt & Hill treats every customer with extraordinary care ensuring that every service also offers some relaxation, for example, a traditional hot towel wet shave appointment at Truefitt & Hill lasts 30 minutes providing plenty of time for a regimen that includes the application of hot and cold towel treatments as well as a brief face massage, what's more, for the ultimate in pampering, the brand offers specially curated 'Grooming Experience' and 'Ultimate Grooming Experience', two bespoke signature services that include a haircut & shampoo, a traditional hot towel wet shave and a manicure, while the latter additionally comprises a relaxing facial treatment.  
It is also noteworthy that since the inception of the brand, Truefitt & Hill has continued to use their own branded products – from 1805 to be exact! All of the products are carefully and proudly crafted in England and are formulated with an exquisite blend of rare, natural and sophisticated essences. We'd recommend fragrances and colognes, shaving creams and Truefitt's Pre-Shave Oil that contains no fewer than ten essential oils to moisturize, condition and help protect the skin before shaving, being regularly recognized as the best on the market. Truefitt's relatively recent launch, an organic Ultimate Comfort Luxury Soap, is a perfect choice for those seeking natural skincare products; formulated with some of the finest organic ingredients and delicately scented with undertones of aromatic Earl Grey tea, it thoroughly, yet gently cleanses the skin while delivering a touch of luxury to every bathroom. A great plus, all of their ranges are available on their official website.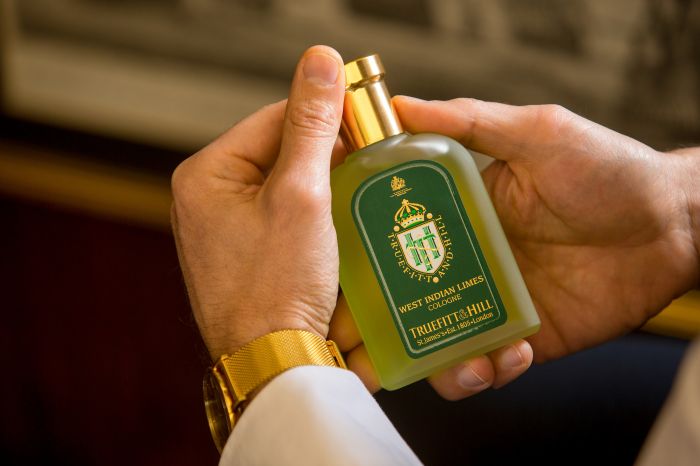 Truefitt & Hill
The future
With a legacy like that of Truefitt & Hill, the process of product development has to be not only innovative and relevant to the constantly changing needs of the modern man. Their products are deeply rooted in the brand's tradition while product ranges and their formulations are constantly being developed and are designed to deliver real results while effectively addressing the evolving concerns of their customers. 'While we are extremely fortunate in having such a rich and diverse heritage, which has laid such firm foundations for our success and for further global growth in the decades to come, our focus is firmly set on catering to the changing needs of men across the globe to enable them to always put their best face forward!'
There is no doubt that the COVID-19 pandemic has deeply affected our lives in every possible way and has disrupted not only the very function of the global economy, but also that of our society itself. Yet after two World Wars, financial and economical collapses, this pandemic is yet another storm in Truefitt's centuries' old history that the company is set to weather. To ensure the safety of their staff and patrons, Truefitt & Hill has implemented strict COVID-19 protocol at their St James's premises, with measures including the use of hospital-grade disinfectants, their Master Barbers being equipped with disposable gloves, aprons, masks and visors and installation of screens at the receptions and between the barber chairs.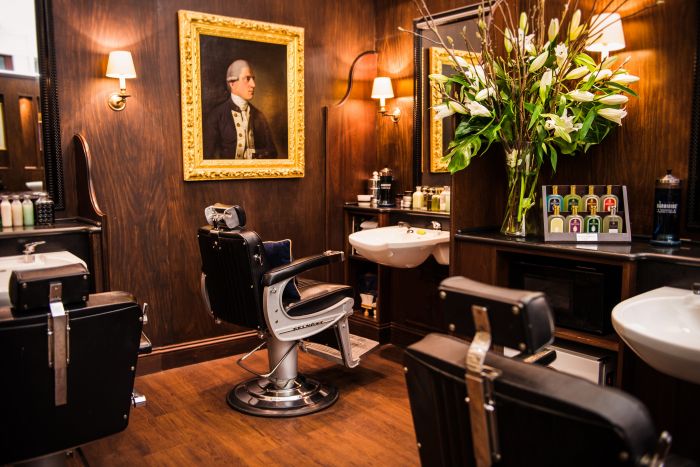 Truefitt & Hill
We all look forward to the return of some semblance of normality to our everyday lives and hope it will be soon, in the interim and despite the most challenging times, Truefitt & Hill continues to provide gentlemen across the world with exceptional products as well as ecstatic grooming experiences!