Guys who like to show off a put-together look from head to toe can think past just the outfit they wear. An overall aesthetic achievement comes from good grooming, too, starting with a hairstyle that looks modern and effortless.
Although there are many different hair products to choose from, men's hair clay has become extremely popular. This is because it not only holds the style securely, but it makes hair look thicker without the stickiness or shine of hair gel or hairspray. That's why we've put together a list of the best hair clay products for men. These promise to provide impressive results that will have you taking a second look at yourself in the mirror before heading out to start the day!
Tips for Using Hair Clay
If you're new to applying hair clay, use these two key tips to help you style your hair:
Don't go overboard. It's important to remember not to go overboard when using hair clay. What may seem like a small amount in your hand spreads significantly throughout the hair. You can always apply more, but once you've put too much product into your hair, you're pretty much stuck with it, unless you have time to shampoo again.
Start with a medium hold. If you're not sure what kind of hair clay is right for your hair, consider starting with a medium hold. From there, you can move up to a stronger hold if the medium isn't quite enough for your hair or the style you're aiming to create.
Top Hair Clay Products
Now, let's explore the best hair clay for men:
Pete & Pedro Hair Styling Clay 2 oz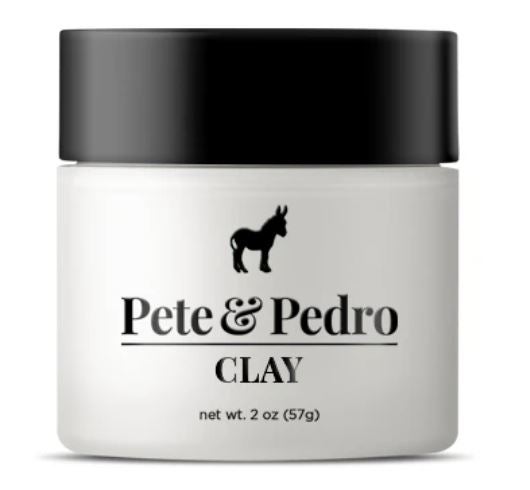 It is unclear who Pete and Pedro are, but they sure know how to make a helpful hair clay. The hold is medium level, so it's just right for the average hairstyle or everyday look. It's not greasy or gritty, but rather has a fresh scent that is not too heavy. Guys who are thinning up top can rely on Pete & Pedro Hair Styling Clay to add thickness and volume, fooling folks into thinking they have been naturally blessed with an enviable head of hair. We won't tell!
Cost: $9.00
Sheh-Voo Ocean Clay 2.4 oz
For guys who want extra hold and texture, Sheh-Voo Ocean Clay provides more firmness than the average hair clay. All-day style won't fall flat, and although the hold is impressive, the hair still has a soft quality to it with just a hint of shine. Ocean Clay is formulated with amino acids which repair the hair with each use. Style and strength in one product sounds like a winning combination!
Cost: $19.50
Hair Craft Co. Hair Clay 2.8 oz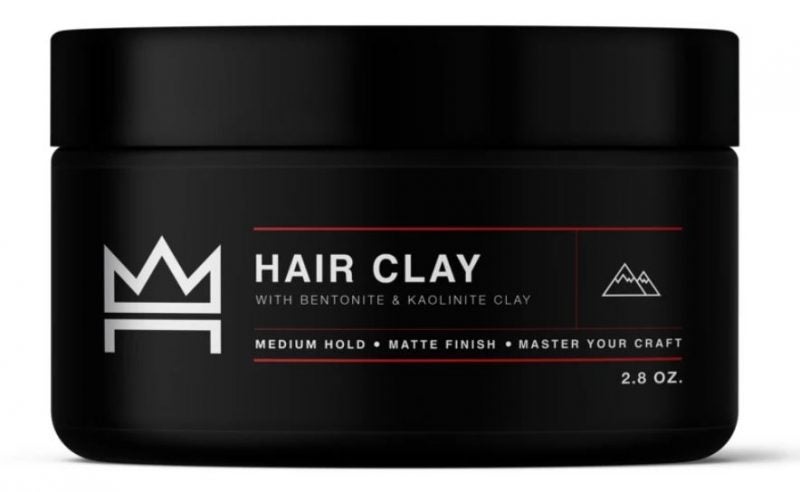 A little goes a long way with Hair Craft Co.'s Hair Clay. The matte look is modern, and it contains no harsh chemicals that could damage the hair. Rather, count on natural ingredients you can feel good about using every day, including essential oils and beeswax in the Hair Craft Co. formula. Expect lots of volume and a medium hold that has your hairdo secured!
Cost: $16.00
Eleven Australia Extra Hold Styling Clay 3 oz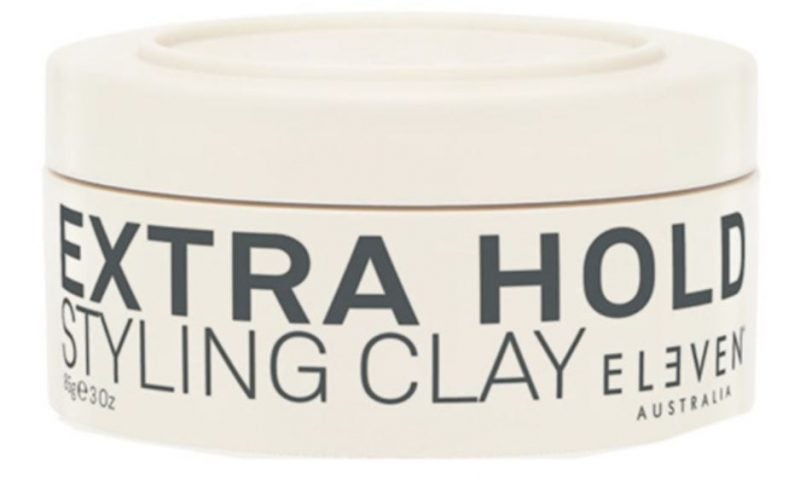 Men who want the max when it comes to their hair clay can count on Eleven Australia to give a hefty hold that still does not get super stiff. Their Extra Hold Styling Clay has a true matte finish—there's no shine to speak of. Plus, thickness and volume will enhance your hairstyle with wind-proof protection for your peace of mind. The folks "down under" obviously know a thing or two about hair.
Cost: $22.00
Kiehl's Grooming Solutions Texturizing Clay 50 ml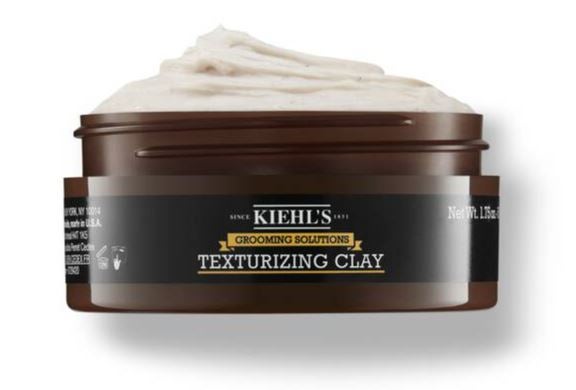 A medium hold hair clay is always useful, and Kiehl's Grooming Solutions Texturizing Clay is perfect for that put-together look that is masculine and matte. It helps add volume and texture without heaviness or greasiness, allowing you to shape a style that's uniquely you. Kiehl's has been around for a while, and they've been trusted to put out products that stand the test of time. Give them a try and see what others have been counting on.
Cost: $18.00
Firsthand Clay Pomade 3 oz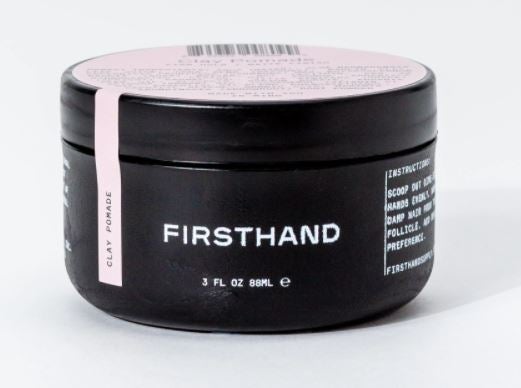 A strong formula with a matte finish will give guys who require more hold than average a reason to run their fingers through their hair. This firm-hold hair clay from Firsthand is great for texturizing and separating hair, helping men achieve the look they want without stiffness or shine. Made with aloe vera and Vitamin E, you will be nourishing your hair naturally while achieving a dapper 'do. It's nice to know that your hair product not only makes you look good, but enhances your hair's quality as well. It's a win-win.
Cost: $22.00
Hardworking Gentleman Medium Hold Hair Clay 3 oz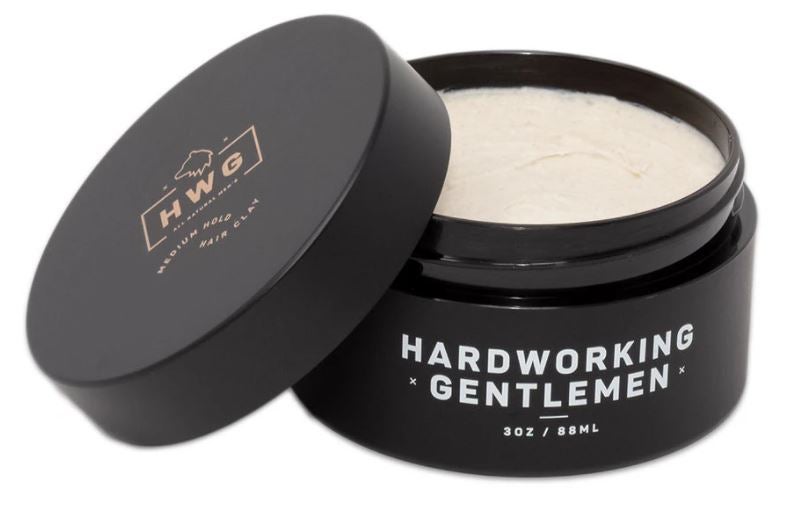 Smooth and non-sticky, Hardworking Gentleman's Medium Hold Hair Clay gives just the right amount of hold, texture, and flexibility. The fresh pinewood aroma is inviting, and the balanced hold leaves hair pliable and natural-looking. While this hair clay keeps your hair in place, it infuses vitamins and antioxidants into each strand, making hair healthier with each use. There's no dryness or brittleness when the product is nourishing your hair with wholesome ingredients.
Cost: $22.00
Detroit Grooming Matte Mud 3.4 oz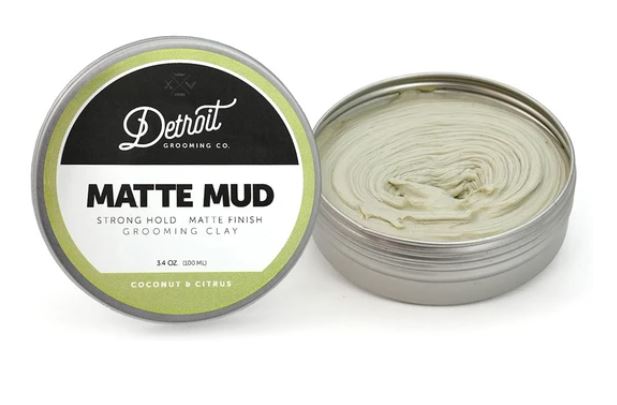 A strong hold and fresh scent (citrus/coconut) make Matte Mud by Detroit Grooming a stellar choice for men who need structure that won't wimp out while smelling sweet at the same time. This hair clay defines and thickens the hair to make styling easy. Plus, it offers a nice matte finish that holds up morning 'till night. You can trust that there will be no residue or stickiness to cramp your style. Get that Detroit hairdo—no muss, no fuss.
Cost: $21.95
Subscribe For the Latest Trends
If you'd like to keep up with all of the latest trends for men, be sure to subscribe to SWAGGER Magazine today. Our team researches the best and most popular products that are sure to enhance any man's life. Trust us, you won't want to miss more of our top recommendations and tips!