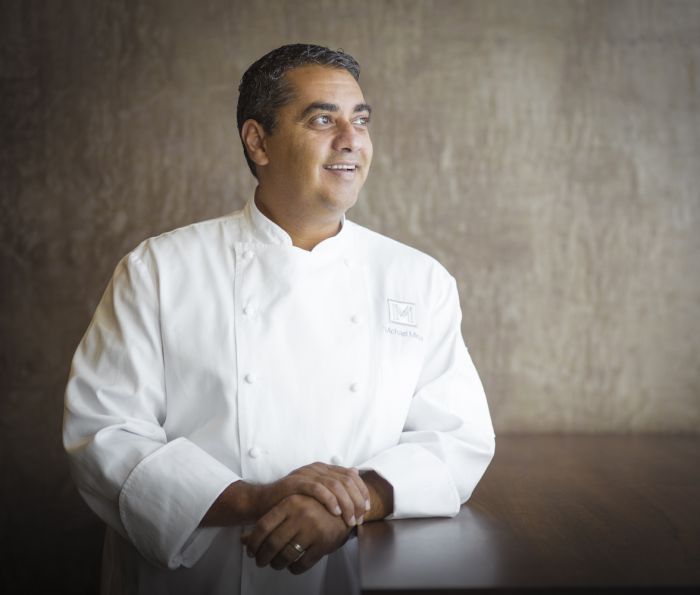 Chef Michael Mina. Photo courtesy of Wit & Wisdom
His restaurant empire stretches from the West Coast to the East, and even all the way to Dubai. So, it is hard to believe that San Francisco-based Chef Michael Mina only recently ventured into Northern California wine country with his latest restaurant opening, Wit & Wisdom. 
"This opening has been a few years in the making and my mind was always set on expanding into Wine Country," said Mina. "It's ironic that 2020 was when it finally happened, and I really believe that everything has to do with timing and vision. I'm proud that in this region we're amongst so many culinary visionaries."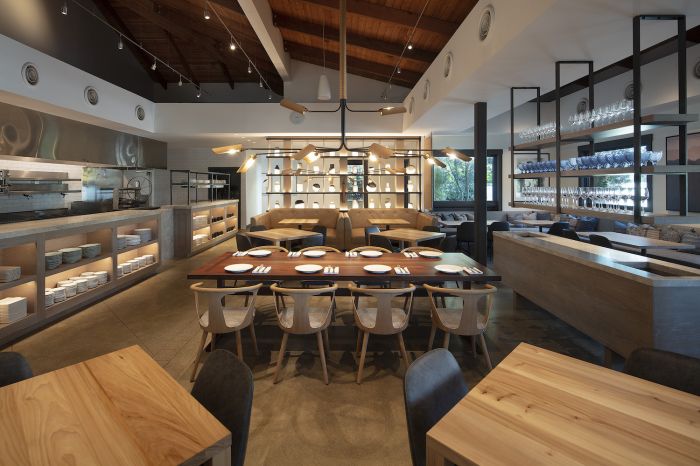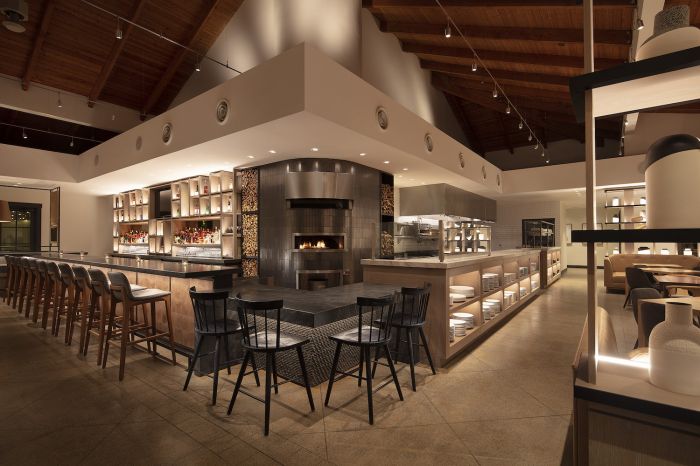 This and above, Wit & Wisdom interior. Photos courtesy of Wit & Wisdom
AQUA opened to rave reviews and national acclaim in 1991. Mina served as executive chef from 1993 to 2002, where he was awarded Rising Star Chef of the Year in 1997 and Best California Chef in 2002 by the James Beard Foundation. In 2002, Mina's culinary and business vision led him to create his own company, the MINA Group, for which he now oversees 45 restaurants around the world, including his San Francisco flagship MICHAEL MINA.
It was only a matter of time until he found a home in wine country. Like all of his restaurants, Sonoma's Wit & Wisdom conveys a sense of place. Inspired by Bay Area writer Jack London's collection of personal writings and essays of the same name, the restaurant exudes a warm and welcoming wine country spirit that draws upon the bounty of the region to showcase products from local Sonoma and Napa Valley farms, purveyors, and wineries.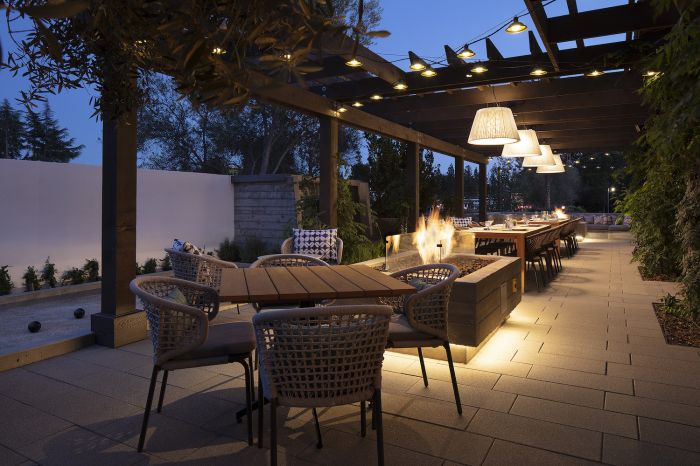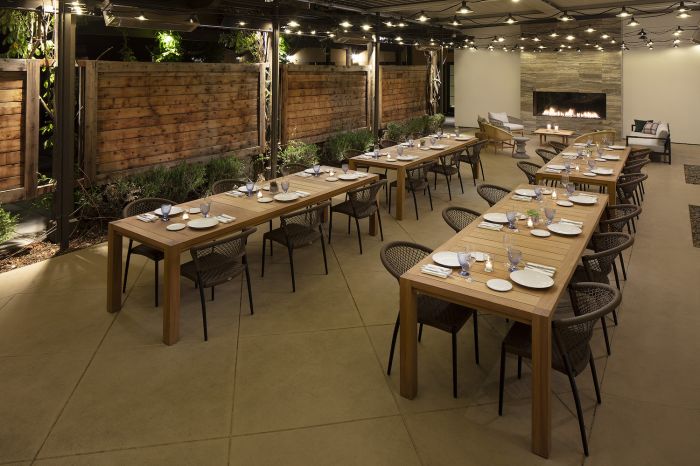 This and above, Wit & Wisdom patio. Photos courtesy of Wit & Wisdom
"Those touch points are evident from the moment a guest walks into our midst," said Mina. "Our wine program underscores unique producers that speak to Sonoma's renowned terroir; furthermore, we've released a monthly series where we spotlight nearby sommeliers and purveyors. As for cocktails, our efforts dote on classics as well as our own unique spin which leverage available, local ingredients."
Wit & Wisdom's menu features the best of what's local and seasonal. "We wanted these dishes to be a reflection of our community as well as an ongoing dialogue with our purveyors," said Mina. "Whether it's the fresh shellfish program, Crispy Berkshire Porchetta, Liberty Farms Duck Breast, or Sweet Potato Angliotti, our menu is bright, rich, and expansive enough for even the most discerning guest. I could not be more excited to introduce our new concept to the region for both visitors and locals alike."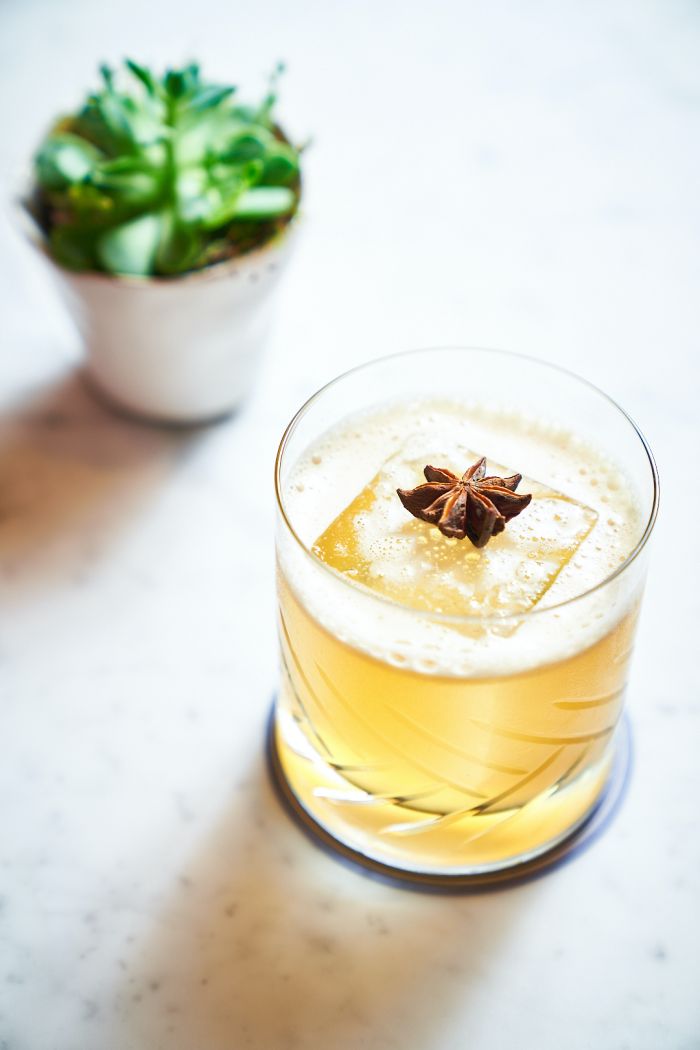 Wit & Wisdom 'Parlor Tricks' Cocktail. Photo courtesy of Wit & Wisdom
Wit & Wisdom 'Parlor Tricks'
2 ounces cinnamon-orange rye (recipe below)
.75 ounces honey syrup (recipe below)
.75 ounces Lemon Juice
Shake and double strain; serve in a double rocks glass over a large ice cube and garnish with whole star anise.
Cinnamon-Orange Rye recipe: 1 liter Rittenhouse Rye, 2 sticks cinnamon, peel of three oranges. Steep all ingredients together in an airtight container for one week. Transfer back to the original bottle using a funnel and strainer.
Honey Syrup: Combine 1 cup of honey and 1 cup of water in a saucepan, bring to a boil and stir. Cool and transfer to container.