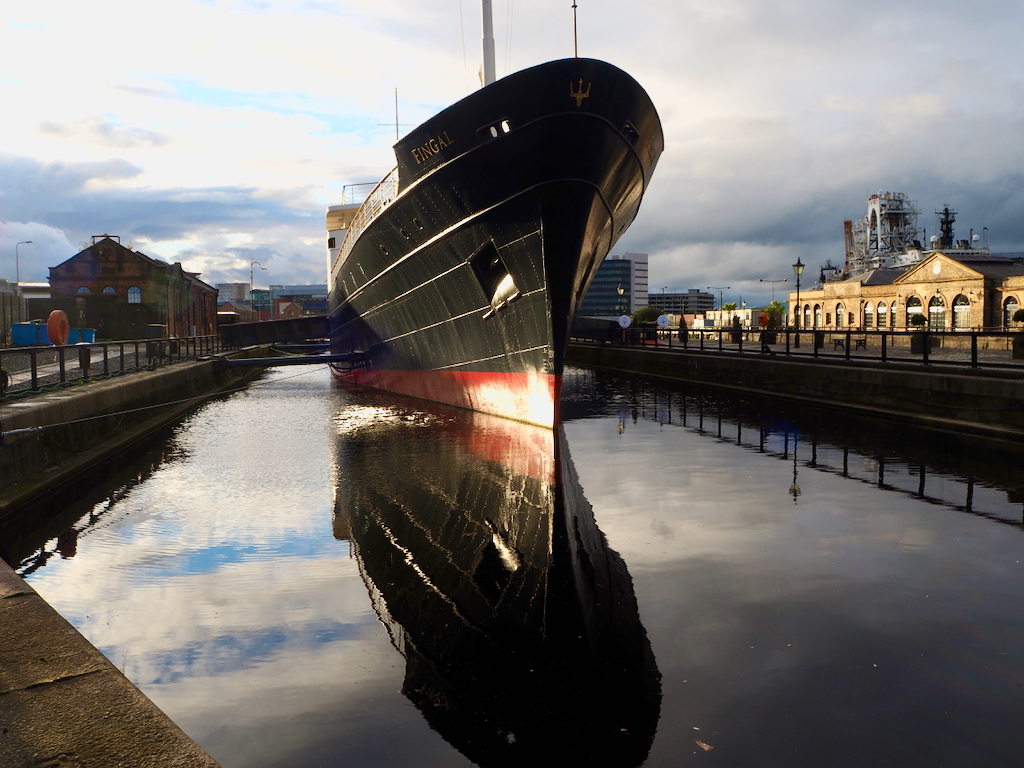 Columbia Hillen
Call it a landlocked cruise, the perfect way for those who suffer from seasickness to still enjoy a sense of the sea.
In a sentence, that is what the operators of luxury vessel, Fingal, permanently anchored a couple of miles from downtown Edinburgh offer their clients.
A former tender, it once transported workers and equipment to help keep lighthouses running for around 30 years, and is now in 'semi-retirement' at Alexander dock in Leith.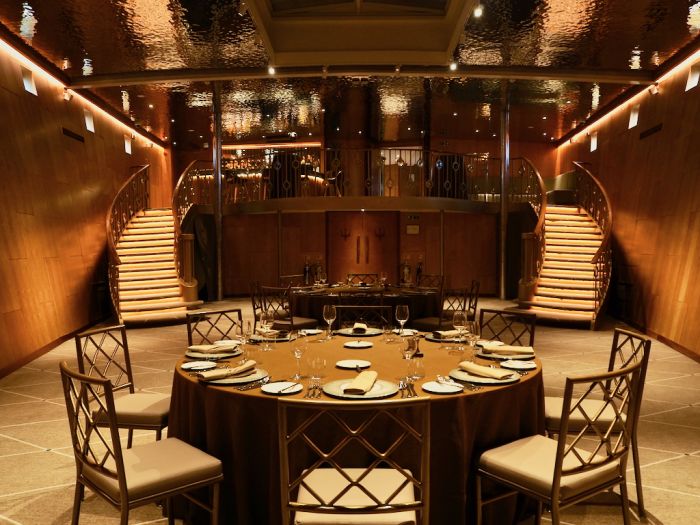 Columbia Hillen
Five years of renovation at a cost of around five million British pounds (around 6.6 million US dollars) by its owners, the Royal Yacht Britannia, it was opened by Princess Anne for guests in January last year (her mother, Queen Elizabeth, came for lamb dinner sometime afterward).
What a transformation the Fingal has undergone – into 23 chic cabins, four of them being duplexes, over two decks, all designed in elegant style.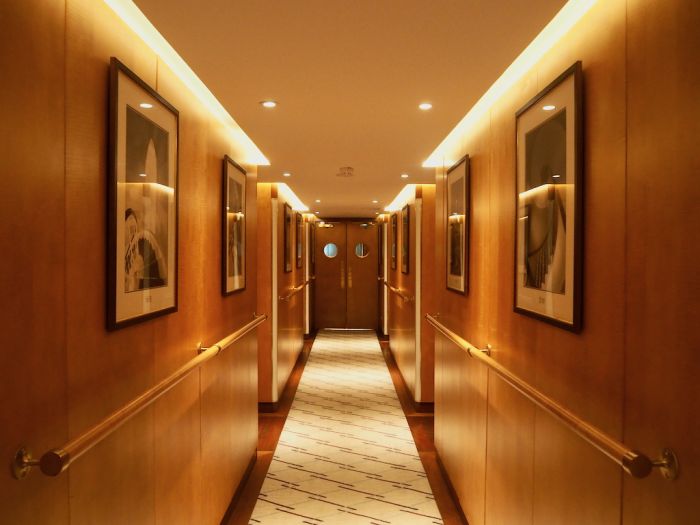 Columbia Hillen
Consider wood-paneled corridors with Portuguese cork and a glass elevator designed as a lighthouse lantern and believed to be one of only nine in the world. The ship's bridge has been converted into a private dining room, accommodating 10 people, complete with engineering logbooks from its golden days of operation.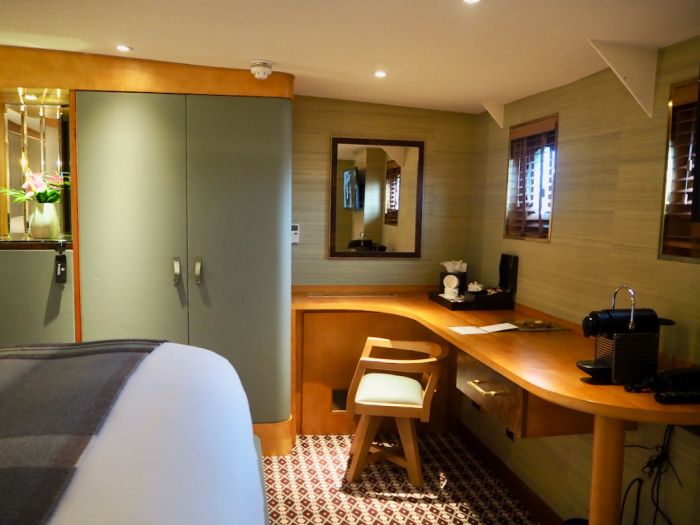 Columbia Hillen
All guest rooms are named after lighthouses designed and built by the Stevenson family, of which Robert Louis Stevenson, author of the adventure novels, 'Treasure Island' and 'Kidnapped,' was a member. If you want to know more about them, simply ask friendly guest relations manager, Charlie Granleese, an avid follower of the Scottish writer.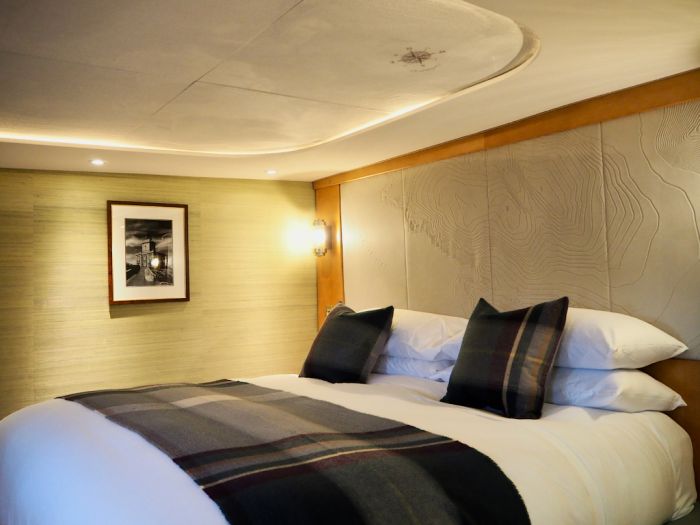 Columbia Hillen
Our room was the 'Isle of May' and featured flooring, framed black and white photographs of lighthouses, the replica of a sea contour map as a bed-board with a bespoke lambs-wool cashmere tartan blanket by Scottish textile designer Araminta Campbell.
A swivel chair at a curved varnished wood desk along one wall resembled that of a ship's radio operator. Two portholes grant ample natural light while the bathroom features a shell-like, terrazzo-tiled bathroom, charming brass fittings reminiscent of a ship's engine and a comfortable walk-in shower. Toiletries are the Noble Isle brand, comprising Scottish heather and Welsh rhubarb, and even willow and whiskey. Our room was replete with an espresso machine and a wall TV.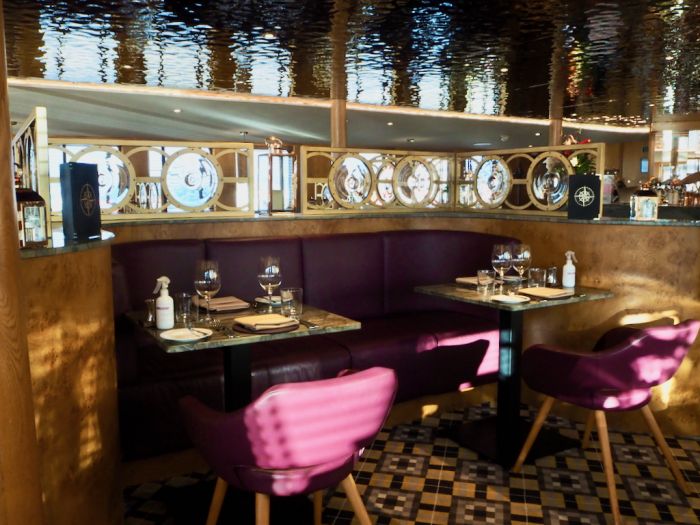 Columbia Hillen
Events such as weddings, product launches and corporate gatherings take place here, often in a ballroom that seats up to 60 dinner guests, and features a grand sweeping staircase.
We dined at the aptly named 'Lighthouse Restaurant and Bar,' with art deco interiors, soft leather seats and floor-to-ceiling windows with views over the Port of Leith. Seated in cozy booths, we were impressed by what can best be described as a 'metallic ripple ceiling' which mirrored the glimmering effect of the sea.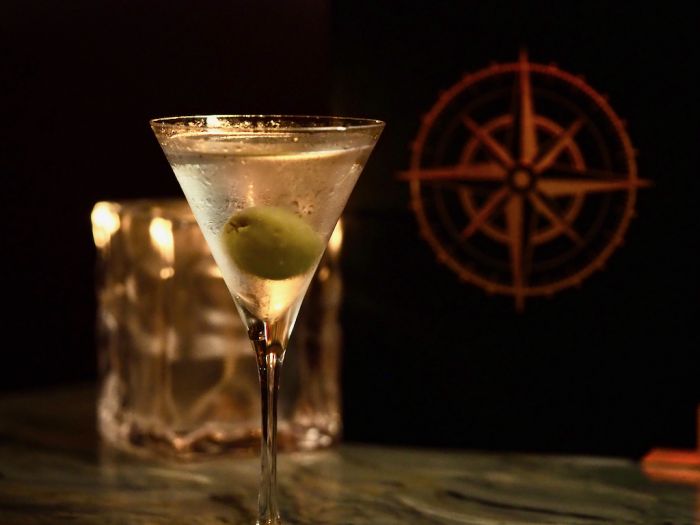 Columbia Hillen
The first hint that we might be in for a memorable evening was in the form of the sommelier, Matt Tomaszeski, originally from an island in Poland, who displayed a marvelous knowledge of his craft and shared it passionately with us. His views on hospitality service were also insightful, summed up in the phrase 'be like a chameleon,' meaning be ever-ready (and skilled) to adjust one's demeanor to the mood of the client. It wasn't just the sophistication of Matt's cocktails, a dry martini and Aperol-champagne mix with olive, but also their impressive presentation.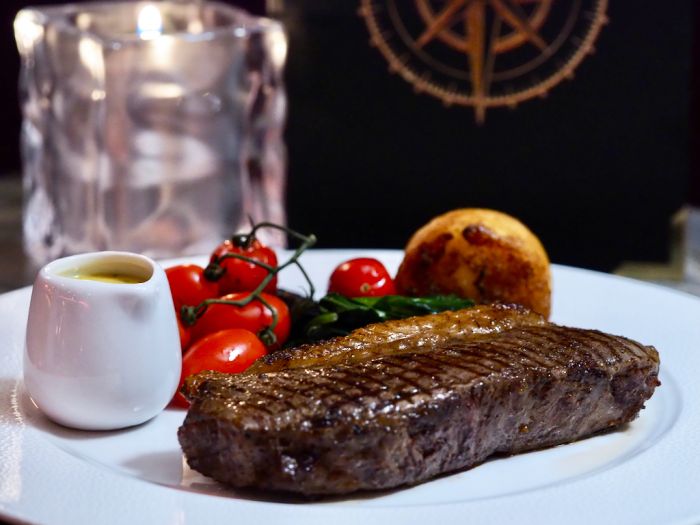 Columbia Hillen
The menu, while short, was diverse. My companion and I began with starters of hot smoked salmon (smoked onboard) and a charcuterie followed by mains of roast fillet of pork, heritage potato and Swiss chard with Bramley apple and a dry, aged sirloin with mushrooms and vine cherry tomatoes. Don't leave your table without trying the Vahlrona chocolate 'organ pipe' mousse of meringue with blackberries and sweet cicely. Sinning can be such pleasure.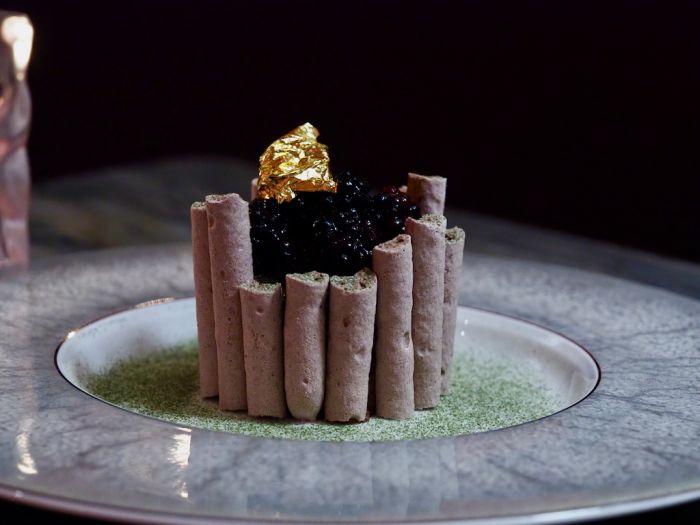 Columbia Hillen
Breakfast served in the same room, includes cheeses and cured meats and fish. If you've a big appetite, try the full Scottish (including black pudding, haggis and bacon) an omelet, eggs Benedict, waffles or pancakes.
Despite its unusual location, the Fingal is a mere five-minute walk from The Shore and Commercial Quay where you will find plenty of shops, bars, cafés and restaurants.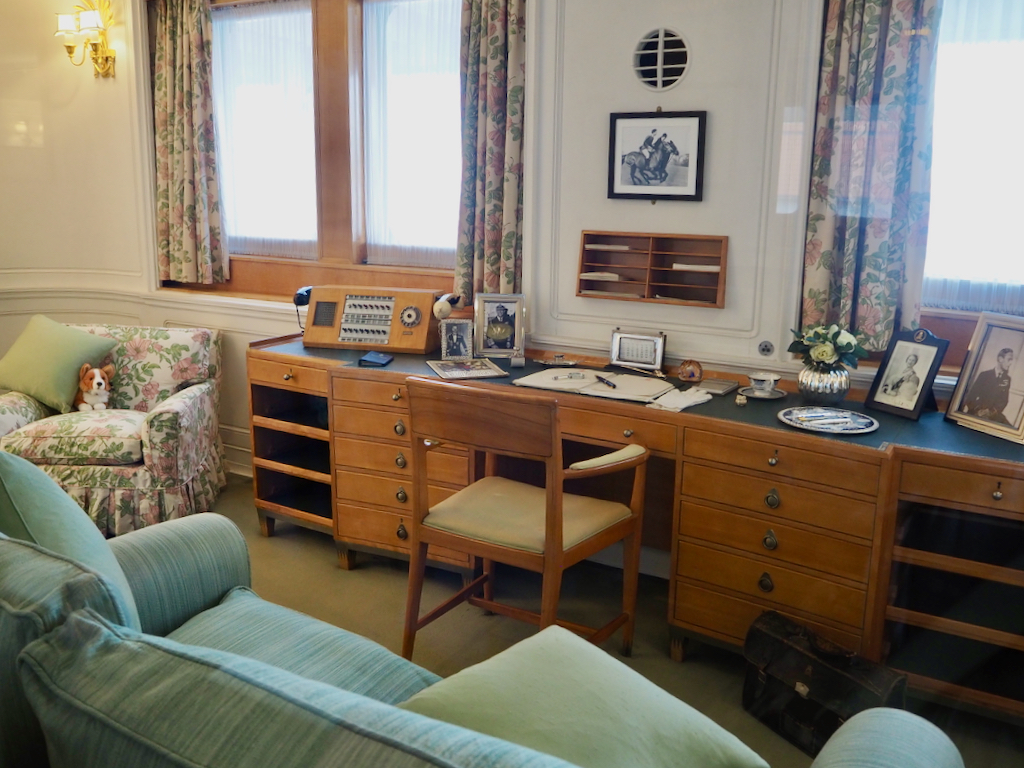 Columbia Hillen
Another site with a ten-minute walk is the Royal Yacht Britannia, once used by the extended English royal family from 1954 until 1997. Now out of service and owned by the same owners as Fingal, the Royal Yacht Britannia Trust, visitors can tour its five decks including the Queen's bedroom and dining and drawing rooms which hosted grand receptions for kings and queens, presidents and prime ministers worldwide. The 1936 racing yacht, Bloodhound, once owned by the Queen and her husband, Prince Philp, is berthed alongside it, as is a Rolls-Royce Phantom V state car.