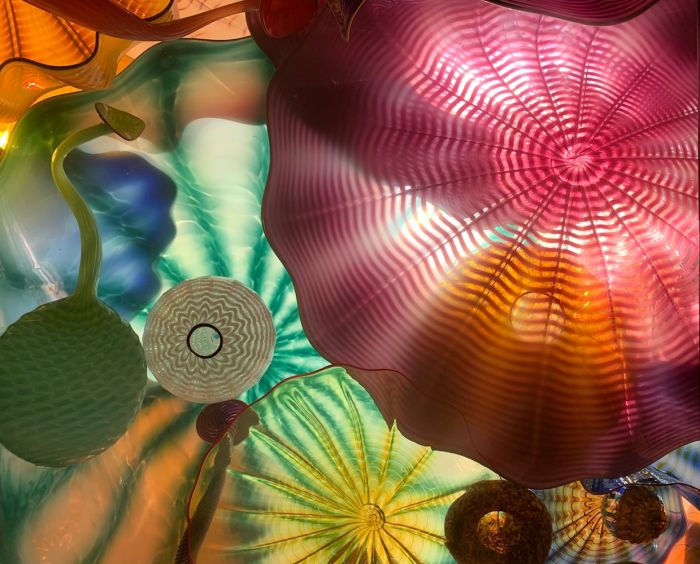 Chihuly glass creations. Photo: Fran Miller
Chihuly Garden and Glass, Visit Seattle, and more than 25 Pacific Northwest artists and arts organizations are coming together to again host Refract: The Seattle Glass Experience, October 15-18, 2020. Following a successful first year, Refract continues as the region's only glass festival and demonstrates why the Pacific Northwest is known as the hub of glass art in the United States. A mix of virtual online events and safely distanced, in-person demonstrations and exhibitions will spotlight the artists who have put this region's glass community on the map. Programming, which is designed to appeal to both long-time collectors and those new to the medium, includes:
* Featured programs – Celebrate with artists and art-lovers alike during online events held by Pilchuck Glass School and Pike Place Market, enjoy a safely distanced happy hour and demonstration at Glass Eye Studio, and explore Chihuly Garden at Glass at night with a special after-hours ticket.
* In-person exhibitions – Tour the Museum of Glass in Tacoma and enjoy new shows at Stonington Gallery, Gallery Mack, Traver Gallery and Vetri.
* Studio tours – Visit the showroom of Lino Tagliapietra, who has worked with glass for more than 70 years and earned the esteemed title of 'Maestro' at age 21. Online and limited in-person studio visits are also offered by artists working in blown glass, stained glass, fused glass, and more.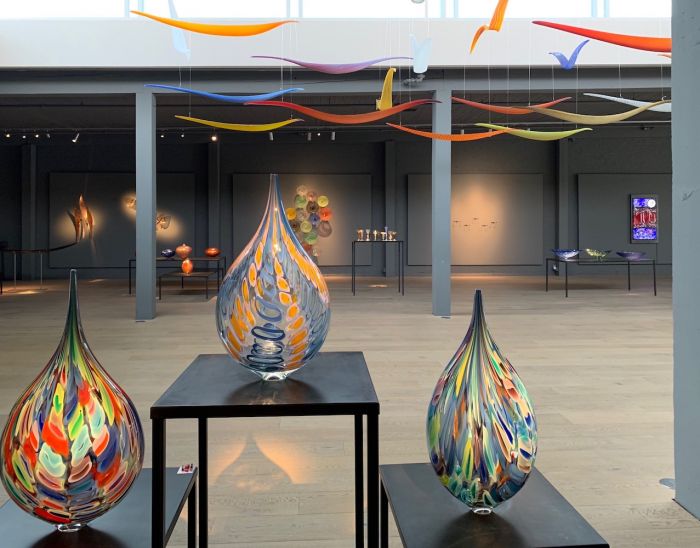 Lino Tagliapietra gallery. Photo: Fran Miller
* Demonstrations – Go behind-the-scenes and ask questions as artists show how to work with molten glass and neon. More than a dozen organizations and artists will host in-person and livestream demonstrations, including Seattle Glassblowing Studio, Glasshouse-Studio, Pratt Fine Arts Center, Radiant Neon and more.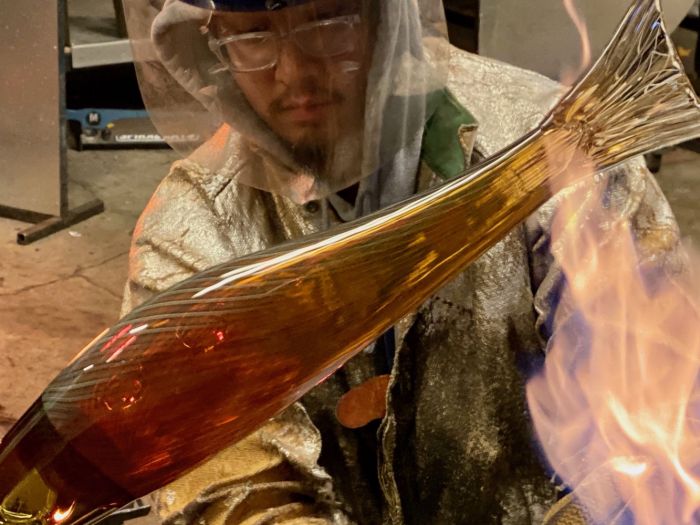 Glass blowing demonstration. Photo: Fran Miller
A recent study on the state of glass art in the United States found artists believe the rise of sharing content online has been a significant factor in driving change and creating more interest and involvement in the glass world. 
"The glass community's creativity has expanded exponentially over the past six months, and while the COVID pandemic has been devastating in so many ways, it has also provided many exciting opportunities," said Brandi Clark, Executive Director of the Glass Art Society. "Artists, galleries, and collectors have developed new ways to connect and share their love of glass. The changes are breaking down traditional physical barriers, making glass more accessible and opening up possibilities to connect with artists directly or discover new talent."