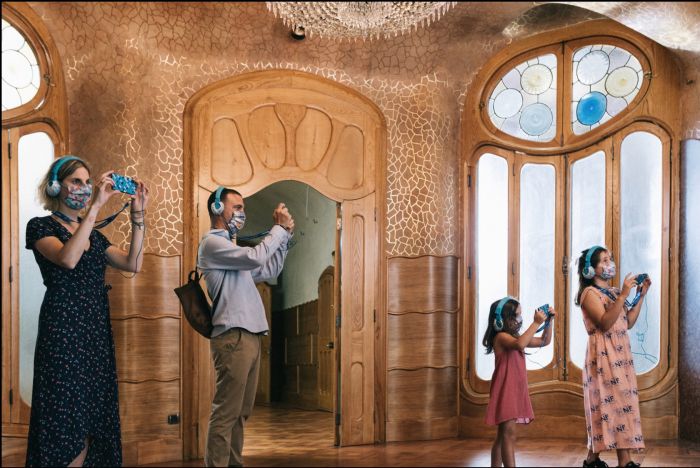 Visitors in Casa Batllo (Photo courtesy of Casa Batllo)
As museums begin to open worldwide after long coronavirus lockdowns, an increasing number are adopting the specialized technology of augmented reality (AR) to attract more visitors.
From Spain to Ireland, France to the US, AR is playing an increasingly important role in enhancing the visitor experience, slowly replacing the traditional museum modus operandi of stationery artifacts with labeled descriptions to read.
AR allows computer-generated virtual imagery to overlay physical objects in real-time, creating the illusion that these virtual objects actually exist right in front of your eyes, thus bringing exhibits to life in new ways.
"Technology is playing a much bigger role in tourism, meaning less of the galleries and museums and more of the high-tech immersive types of attractions," said Mary Stack, head of product development at Failte Ireland, that country's national tourism agency. As part of an overall effort to create a more balanced spread of tourism nationally, it has offered 150 million euros to support such initiatives.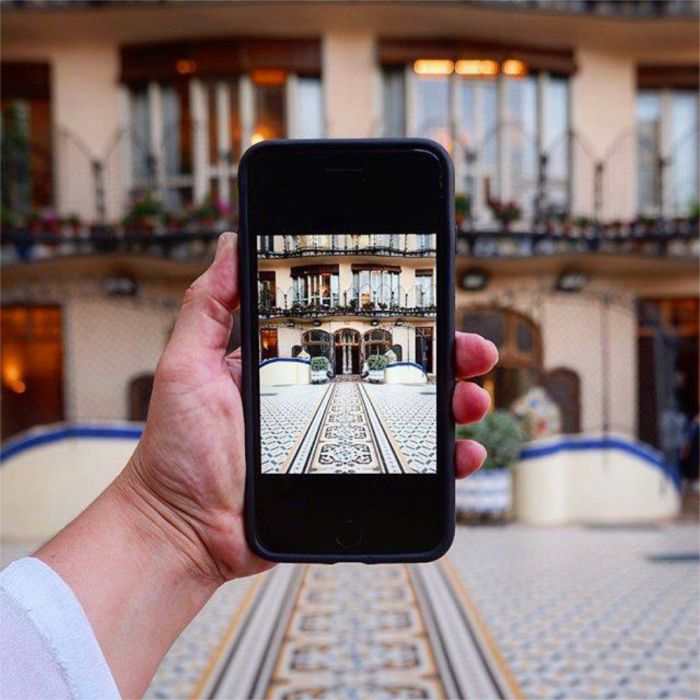 View of Casa Batllo (Photo courtesy of Casa Batllo)
Added Luis Villarejo, CEO of Immersium Studio in Barcelona, "Museum artifacts, whether they be paintings, tapestries, furniture, manuscripts, books, equipment or other items, often are not easy to find and are expensive to purchase, with ongoing additional costs required for their maintenance and preservation. With AR, expenses are much less as no such artifacts need to be purchased, thus no maintenance or preservation costs necessary."
According to a report by P&S Market Research, "growth of the AR market is mainly attributed to the growing demand of the technologies from the tourism industry."
A study conducted at leading art museums in the United States showed that almost all participants agreed that mobile technology-enhanced their experiences; 9 out of 10 said it made it easier to access information; and 91% thought it was an exciting way to learn.
"Not only does dynamic augmented reality exhibits encourage repeat visits, they also provide a more viable and cheaper option than the traditional approach," said Gaetano Serrano, managing director of Barcelona-based Smartech Group, which develops AR-enhanced tourist maps in cities such as Barcelona, Paris, London and Rome.
Reflecting on the vast potential of AR use in museums, according to some reports, by 2021 there will be an estimated 1.96 billion mobile AR users worldwide. 
Here's where you can enjoy AR in action: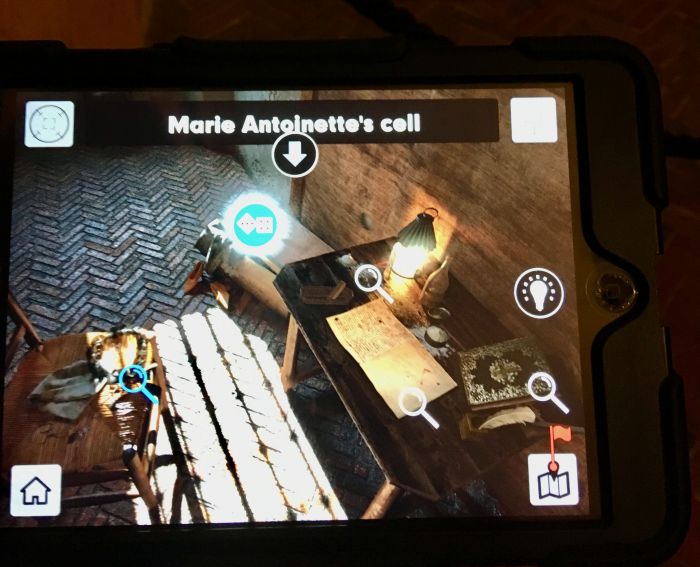 FRANCE
At La Conciergerie, the oldest remaining part of the medieval Palais de la Cité, visitors rent a Histopad to explore the site digitally, including the Guards Room and the Hall of the Soldiers. Enhanced images include open fires and virtual tables displaying a feast of food for hungry soldiers. An embedded game challenges visitors to find a hidden treasure as they rove around the site. This is a project of the Center for National Monuments in collaboration with Histovery, a French company focusing on enhancing cultural and tourism outreach through cutting-edge technology.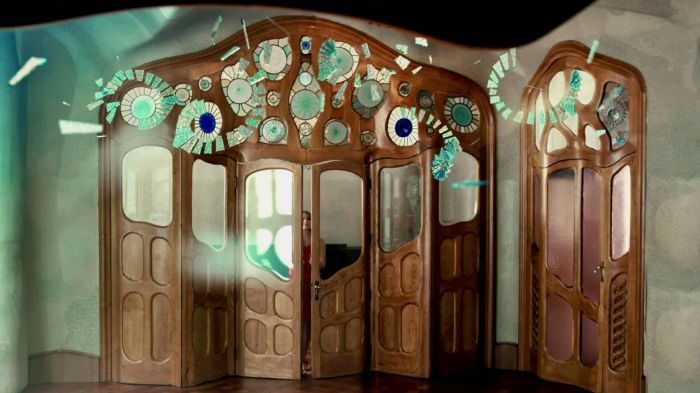 Inside Casa Batllo (Photo courtesy of Casa Batllo)
SPAIN
One of Barcelona's most successful tourism attractions, designed by the famous architect Antoni Gaudí, is visited by several million people each year. Officials here now offer AR smart gadgets for tours of the property creating enhanced enjoyment of Gaudí's creative genius.
"This museum was a pioneer when it introduced AR guides almost seven years ago," said Albert Burrull, head of the new technologies department. "Using a small device, visitors can see how the house looked like when it was occupied by its owners, with furniture and other details." The museum has reopened after months of renovations, including an updated version of the AR experience.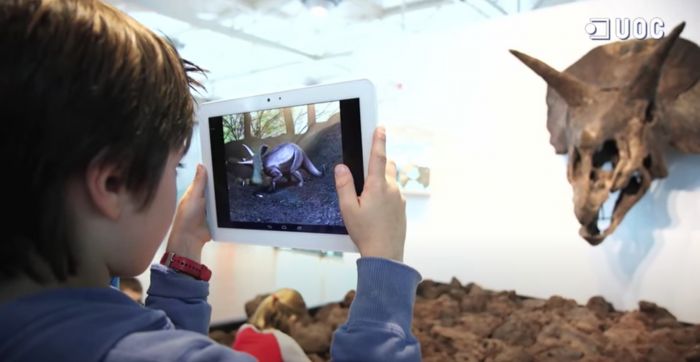 Children visiting the CosmoCaixa (photo courtesy of Immersium Studio)
This science museum has developed a stand-alone AR exhibition focusing on the Triceratops (a species of dinosaur), in collaboration with Villarejo and his team at Immersium Studio, Luis, who is also an Augmented Reality Researcher at the eLearn Center at the Open University of Catalonia, said the exhibit "has been very popular, adding a new dimension to the museum's many exhibits."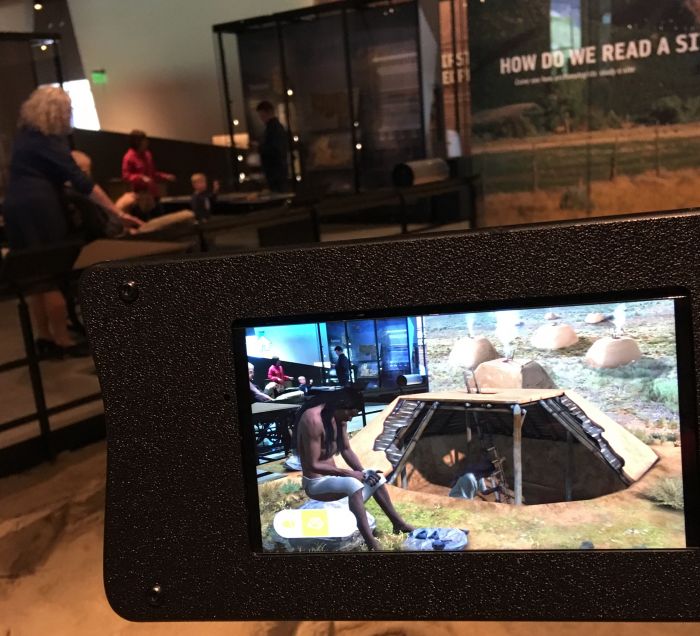 Inside Natural History Museum, Utay (photo by Columbia Hillen)
USA
An AR interactive exhibition here in Salt Lake City illustrates how archaeologists discover different fossils. Using a special pad, visitors view the different stages of an archaeological dig and gain a clearer idea of the sheer amount of detailed work entailed in unearthing sensitive historical artifacts.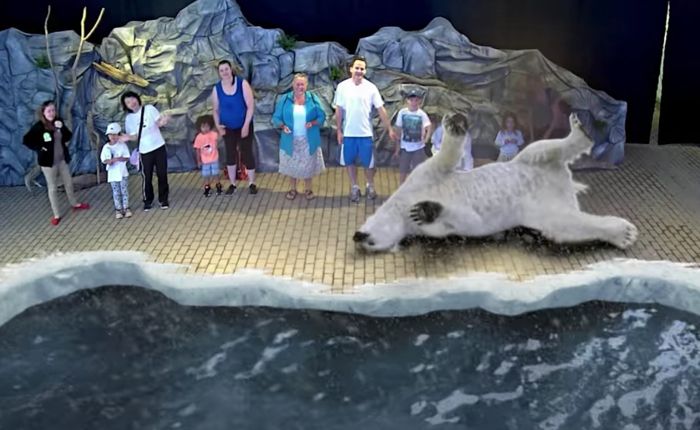 Visitors enjoy the 'Air, Land & Sea' exhibition (photo courtesy of INDE Appshaker)
National Geographic Museum, Washington DC
This museum has embraced the full potential of AR. It previously hosted a special exhibition, entitled 'Queens of Egypt,' depicting the tomb of Queen Nefertari recreated in a half-moon shaped room. Wearing special glasses, visitors explored the inside of the imaginary tomb and its contents, including statues, jewelry and sarcophagi, with audio and music presentation.
Also, through a partnership with INDE Appshaker, its 'Air, Land & Sea' AR experience offers visitors a unique chance to 'travel' to some exotic locations, ranging from Africa to the Arctic. Centered around a dynamic, ever-changing watering hole, visitors can see a diverse range of animals as they graze, drink, and interact with the environment around them. As this is a new traveling exhibition, no longer shown in the museum, it is best to check if it hosted at a location near you.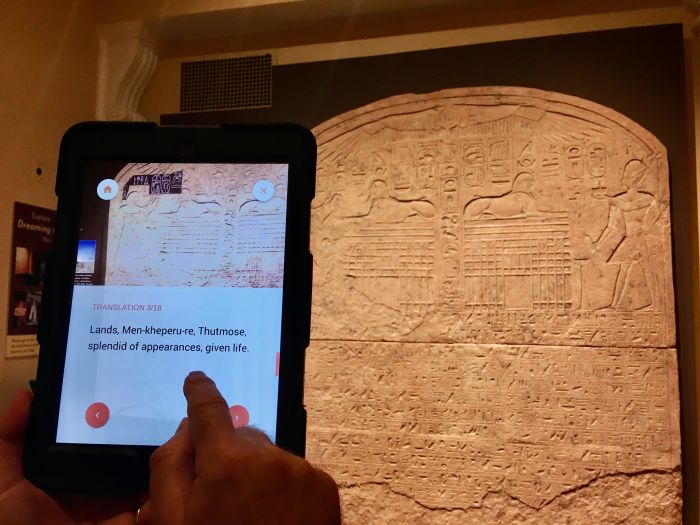 Inside the Harvard Semitic Museum (photo by Columbia Hillen)
Harvard Semitic Museum, Cambridge, Massachusetts
Given a pad upon entry, visitors point it at reconstructed stone stellas here, revealing hieroglyphs carved on them, then it translates them into English. Animation effects also allow visitors to experience how it feels to stand in front of a sphinx in Egypt.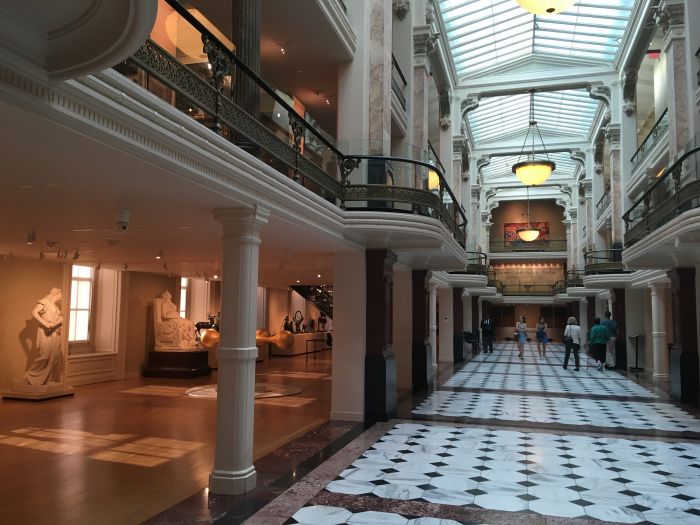 National Portrait Gallery (photo by Columbia Hillen)
Smithsonian National Portrait Gallery, Washington DC
When guests point their smartphones at certain exhibits here, a special Smartify app presents additional information about the artwork and the artists. Smartify models itself on Shazam, a mobile app that identifies songs based on snippets of audio. To use the art world version of Shazam, users simply scan an artwork, bringing up a blurb detailing the piece's name, artist and history. This app hosts visual and audio tours of other institutions as the British Library, the J. Paul Getty Museum and the Hermitage.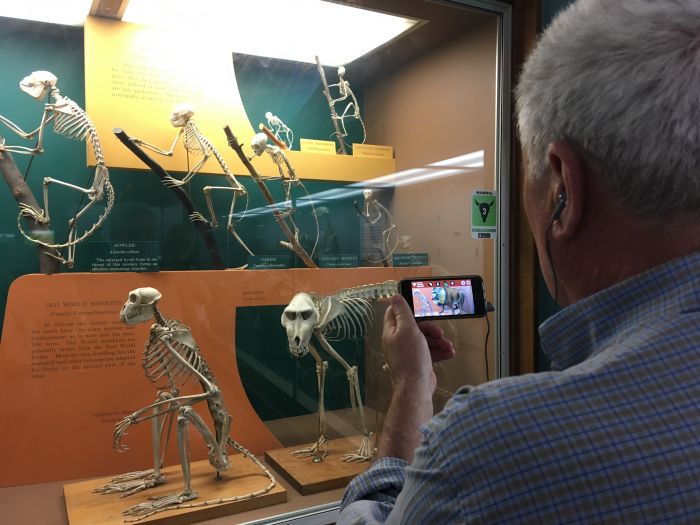 Skin and Bones exhibition (photo by Columbia Hillen)
Smithsonian National Museum of Natural History, Washington DC
A special AR-enhanced exhibition, entitled 'Skin and Bones,' puts meat on the bones of some of the skeletons in the Bone Hall, the Smithsonian's oldest museum hall opened in 1981. Using their smartphones, visitors see how exotic creatures in action. Among the 13 AR enhancements are a flying vampire bat, a sea cow growing flesh and an anhinga catching fish. Through the app, the museum increased dwell time on the exhibit to 14 minutes from 1.34 minutes. The app was funded by a grant from Booz Allen Hamilton and the animations developed by Virginia Polytechnic Institute and State University.