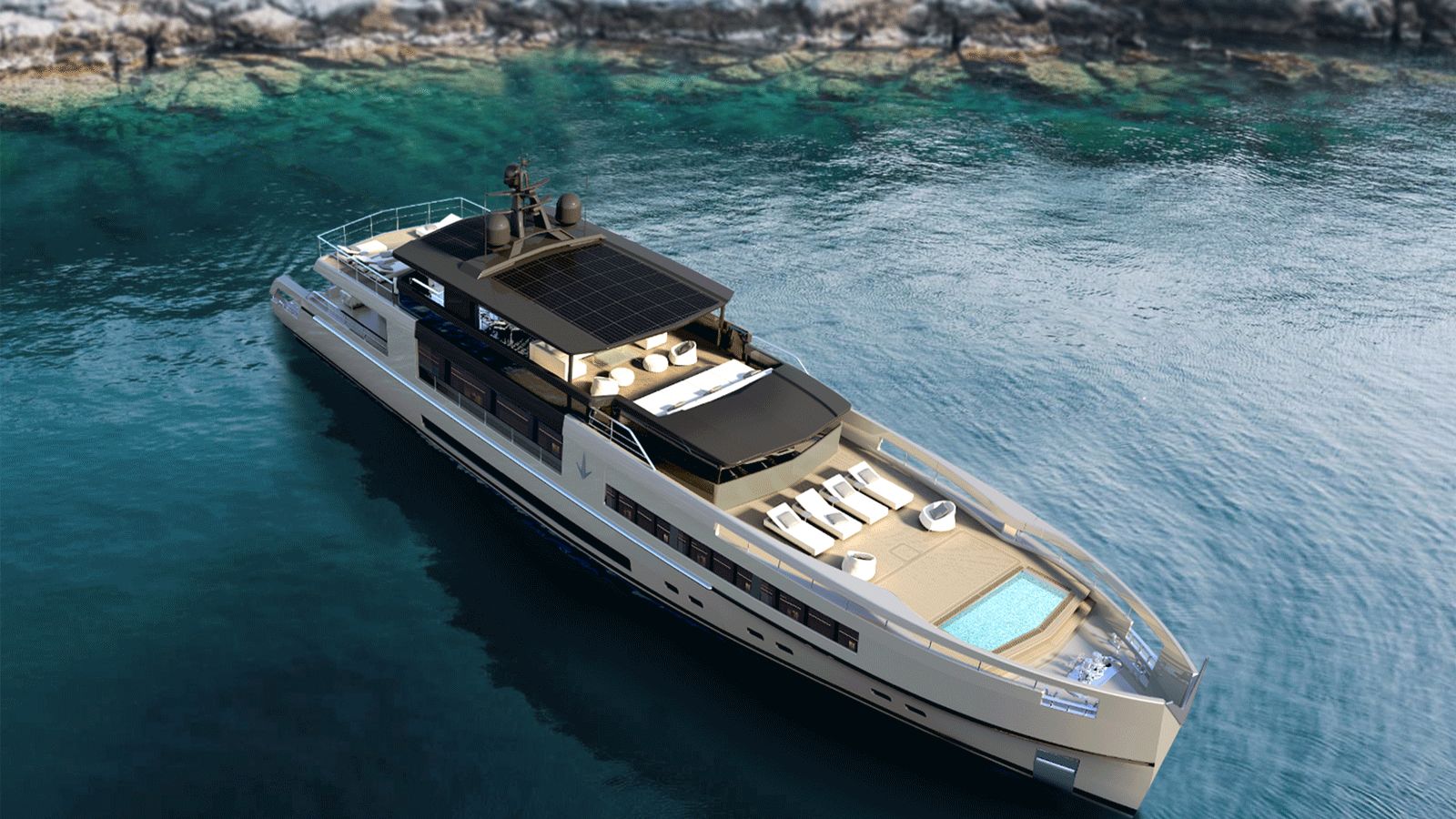 Photos Credit: Antonini Navi
The dream of getting away has been on everyone's mind this year, and we've found the ultimate getaway vehicle. Luxury yacht brand Antonini Navi has just started construction on the first adaptable UP40 yacht. Work on this superyacht began just six months after its conception and will be designed with a modular hull, adaptable to three different superstructures. Categorized as the Motoryacht, Crossover, and Explorer, the three different hulls will be available for buyers to choose from, allowing them to completely customize their yacht, from exterior to interior, after construction has already started, shortening lead times.
"This means that owners can personalize their superyacht when construction is already underway, and not only the interiors but also, and most importantly, the functional type. The result? Maximum flexibility of choice but shorter delivery times, because the hull design and construction have already been completed," noted Antonini Navi partner and sales manager Aldo Manna. "It's a complex choice requiring proven capability on the part of the engineering department, total synergy with a designer of exceptional experience and huge talent, and, lastly, major investments in research and design, all of which Gruppo Antonini has in abundance."
Construction began in Marina di Pertusola in the Gulf of La Spezia where the Antonini Navi shipyard is located, with plans to deliver in 2022. Original designs for the ship were originally made by Fulvio de Simoni in collaboration with Antonini Navi's in-house engineering team. The three interchangeable hulls are designs not just for looks and flexibility of design but maximum reliability and sea keeping. The yacht's estimated range is 5,000 nautical miles at 10 knots, with a top speed of 14 knots and a cruising speed of 12 knots.
Shoppers who are looking for more than three customizable hulls will also have the opportunity to design the rest of their yacht from cabin size to decor details. But those with a keen eye for detail and design will want to act fast—future owners only have until April 30, 2021, to decide on the final concept and details of their yacht for launch in early 2022.