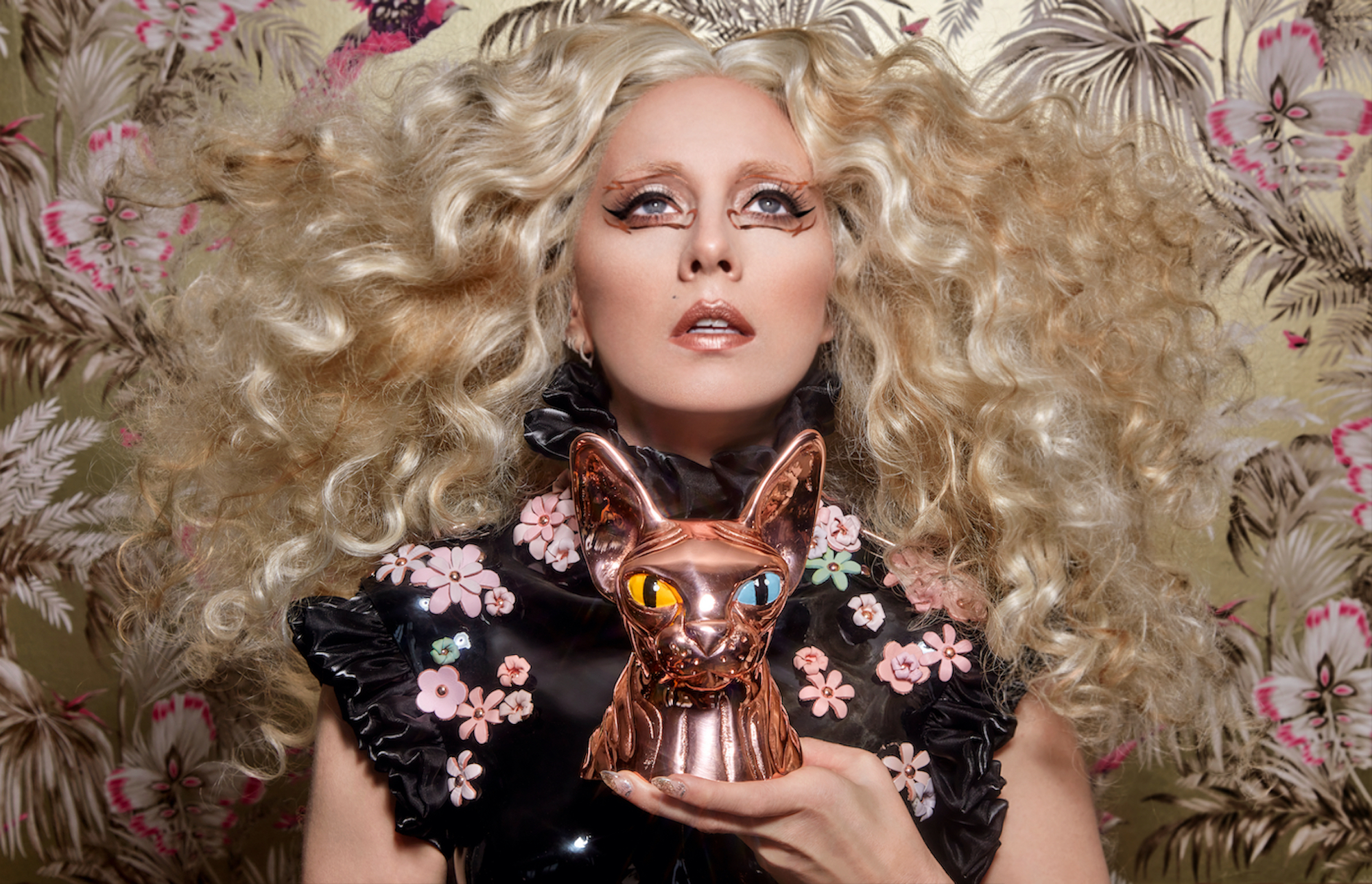 Absolut Elyx
Late shoppers looking for a standout last-minute holiday gift for any cat or cocktail lovers in their lives should look no further than this new – and rather fabulous – handmade copper cup from luxury Swedish vodka brand Absolut Elyx. Created in collaboration with super-stylist and fashion activist B. Åkerlund, the Sphynx cat joins Elyx's coveted barware and lifestyle accessories available exclusively online at the Absolut Elyx Boutique.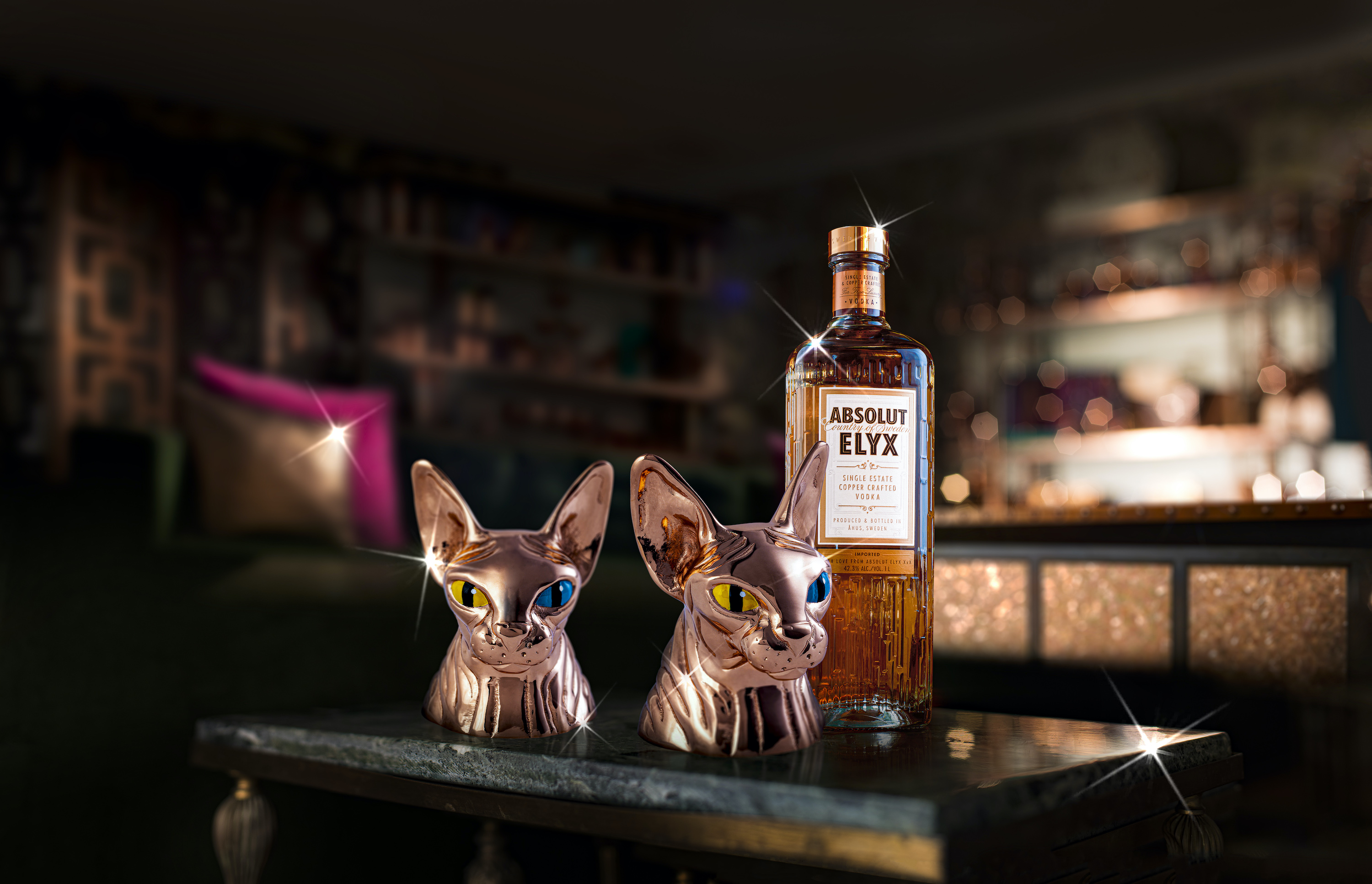 Absolut Elyx
Avant-Garde Style
Inspired by her beloved Sphynx cat, Beezelbub, who traveled the world with the image-maker, appearing in countless TV interviews and photo shoots throughout the years, Åkerlund says her copper Elyx vessel is a tribute and immortalization of 'Bubbis' pure and unrivaled spirit. "A big talker, a good listener, and very special friend," Åkerlund says the sophisticated feline also shared her love of the beautiful and the deviant and enjoyed dressing up. 
Global Brand Director, Miranda Dickson, says Absolut Elyx has a history of partnering with eclectic artistic talent like Åkerlund, who, as a cultural ambassador for Elyx, has also styled and starred in a series of the brand's digital videos. "We loved collaborating with B. Åkerlund – a true trailblazer of progressive luxury in the world of fashion – to create this limited-edition copper cat vessel," says Dickson of the beautiful piece.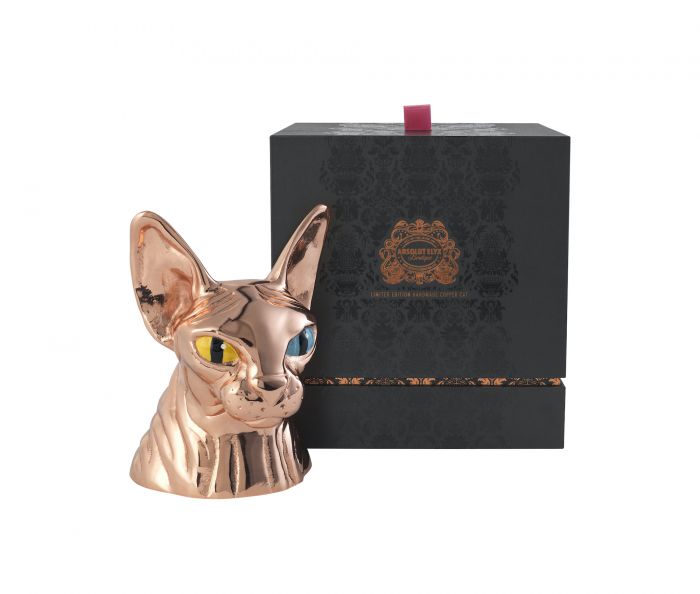 Absolut Elyx
Priced at $299, it joins the Absolut Elyx collection of bar accessories and cocktail cups – including the Copper Pineapple and Copper Flamingo Punch Bowl. Other giftable goodies in the boutique include branded bar towels, an adorable festive decoration gift set, and chic banana leaf print silk pajamas. 
A Luxury Vodka Expression
Made from soft winter wheat from a single estate using old-school distillation methods, including a hand-operated vintage copper column from 1921, Absolut's luxury vodka expression is a favorite among the world's best bartenders for its super-clean silky finish. Overseen by master distiller Krister Asplund, who supervises the century-old distillation process passed down through generations of Swedish vodka-makers, the entire production of Absolut Elyx takes place within a 15-mile radius of the village of Åhus in southern Sweden. For more information visit absolutelyx.com.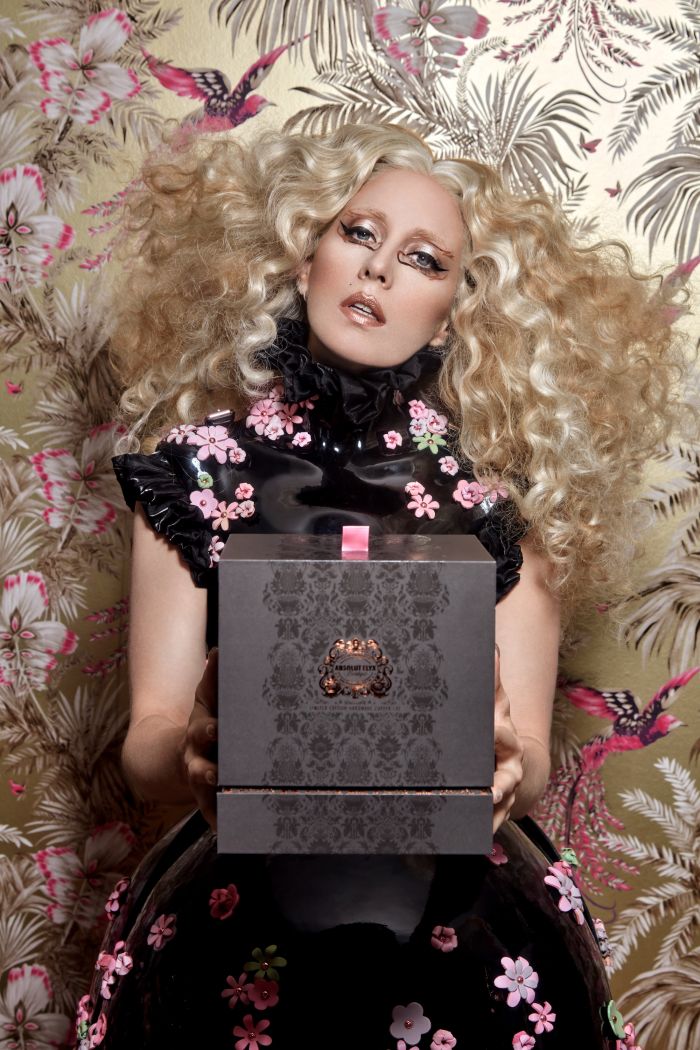 Absolut Elyx