Courtesy of The Ray Hotel
The dynamic restaurant scene on Florida's East Coast has always been sizzling hot with its award-winning steakhouses, lively seafood spots, romantic Italian eateries and Mexican cantinas, standing out along Atlantic Avenue.
One thing Delray Beach was lacking though was a luxury hotel with upscale dining establishment. That is, until The Ray and Ember Grill burst onto the scene in 2021. Since then, the upscale bistro has been creating quite a buzz in this seaside town.
Inside the spacious restaurant, the stylish space designed by Studio Munge boasts an open kitchen and enormous dining room with curated materials and finishes of Ember.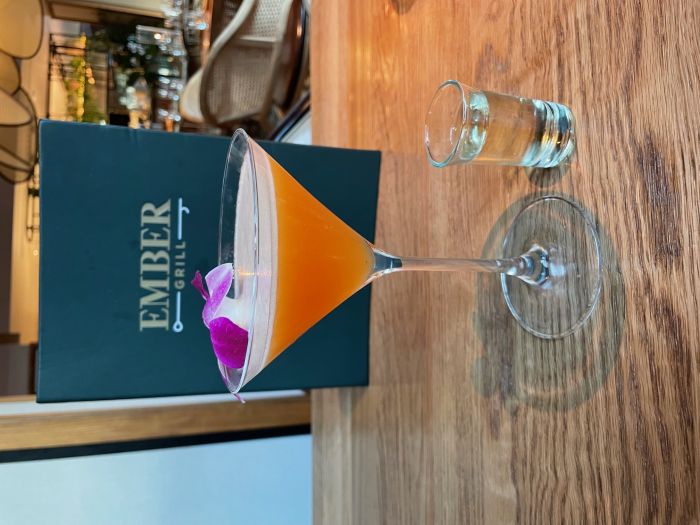 Will Biggins
Located just two blocks off Atlantic Avenue, the restaurant has set out to become a neighborhood favorite. Coming up on its two-year anniversary, Ember Grill has done just that with its elevated menu that focuses on contemporary new American cuisine. 
Be sure to pair up one of their starters with a creative cocktails like the Touch of Spice or our favorite, Passion Star, which was accompanied by a fun "champagne side car."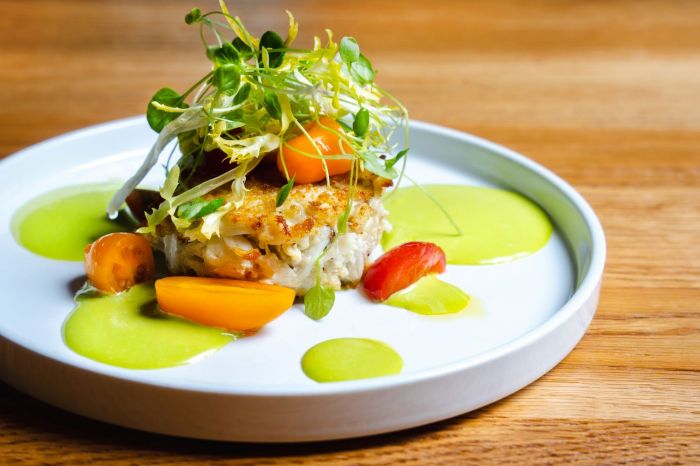 Pier G
Chef Vic Casanova has taken familiar dishes and brought them to new heights by adding complex flavors that makes each dish stand out.
For example, a signature Blue Crab Cake sits atop basil aioli topped with tabasco tomatoes, while sticky soy-glazed ribs are accompanied by the surprising addition of pickled fresno chilies.
For main events, we recommend the standout lobster spaghetti. Filled with chunks of fresh Maine lobster served up in a tangy crushed plum tomato sauce, the kicked-up dish offered a nice hint of spice with its chili addition.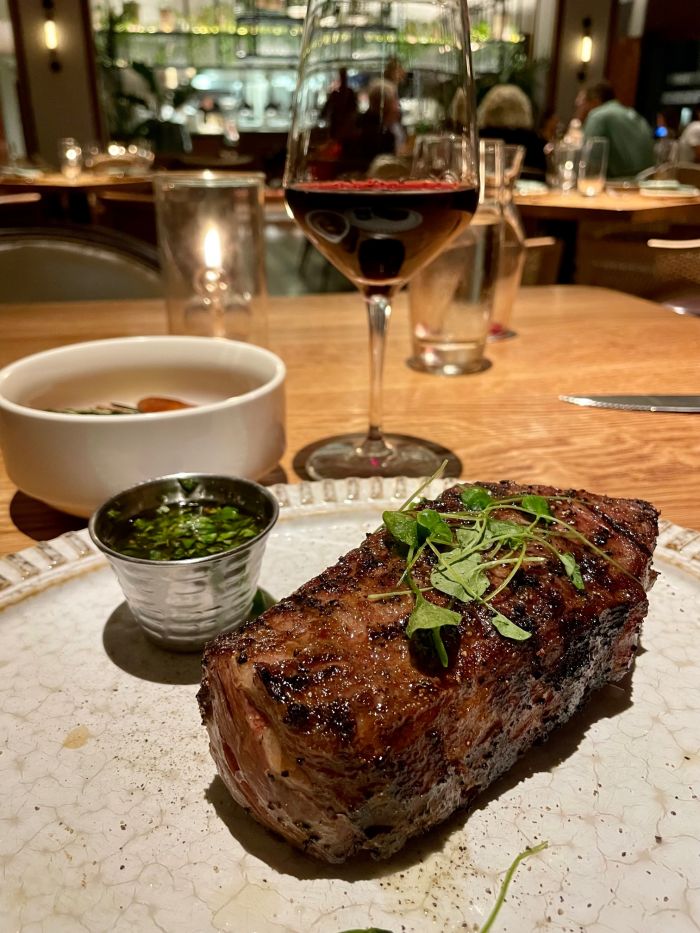 Will Biggins
When it comes to steaks, the 16-ounce Prime New York strip should not be missed. Cooked to our medium-rare liking, the juicy cut melted in our mouths. Steaks here are served a la carte, so be sure to order up some sides like the charred broccolini or potato puree to round out your experience.
Be sure to save some room for dessert. We recommend the indulgent chocolate mascarpone cake. The multi-layer chocolate cake was filled with layers of coffee mascarpone mousse, topped with a rich coffee ganache, drizzled with coffee liqueur chocolate sauce, served with a side of cocoa crumble and espresso ice cream. 
Doesn't get much better than that.
Ember Grill is located at 233 NE 2ndAvenue in Delray Beach.