The winners of the 2023 National Book Critics Circle Awards were announced last night at the New School. Books published in English in 2022 were eligible to win in six categories — Nonfiction, Fiction, Biography, Autobiography, Poetry and Criticism. Additionally, the best first book won the John Leonard Prize award, and this year is the first time the best book translated into English of any genre won the Gregg Barrios Book in Translation Prize.
The first NBCC Awards were granted in 1976 with the aim to highlight excellent writing and start a conversation that centered reading, criticism, and literature. Winners are chosen from nominations received from the almost 800 authors, critics, publishers, and others who are NBCC members. The NBCC grants the only literary awards of this size that are chosen by critics.
John Leonard Prize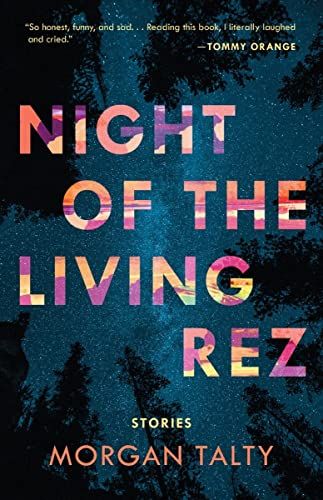 Night of the Living Rez by Morgan Talty  (Tin House)
Gregg Barrios Book in Translation
Grey Bees by Andrey Kurkov translated by Boris Dralyuk (Deep Vellum)
Joy Harjo received the Ivan Sandrof Lifetime Achievement Award, City Lights the Toni Morrison Achievement Award, and Barbara Hoffert the NBCC Service Award. For more information, visit NBCC.
Find more news and stories of interest from the book world in Breaking in Books.
Also In This Story Stream