Taylor Jenkins Reid has dominated bestseller lists and BookTok for a few years now, and for very good reason: her books are juicy stories of Hollywood, the rich and famous, and every day women going through impossible situations. Reid has an almost supernatural ability to craft stories that make readers want to keep turning the pages, and her characters are deeply relatable, whether they're normal women facing major life upheavals or unbelievably famous rockers.
Taylor Jenkins Reid is best known for Daisy Jones and the Six, which recently was adapted into a TV series on Amazon Prime, and The Seven Husbands of Evelyn Hugo, a BookTok sensation. Since those books have exploded in popularity, she's also released Malibu Rising and Carrie Soto is Back. However, Evelyn Hugo wasn't Reid's debut novel, and her backlist is a very different vibe from her later books — although I'd argue they're equally as compelling. So if you want to try reading Taylor Jenkins Reid, here's a guide to her catalog!
Where to Start with Taylor Jenkins Reid's Books
Reid's books can really be divided into two camps: stories of every day women facing impossible, thrilling, and sometimes heartbreaking scenarios, and stories of Hollywood and fame. Evelyn Hugo marked the shift into the latter, and while each of Reid's books are standalones, as someone who inhaled Reid's entire catalog over the course of a few months, I obviously have opinions about where to begin! Let's start by looking at Reid's lesser known early work.
Early Work
Taylor Jenkins Reid's first four novels all made me sob, and while they all have wonderfully romantic storylines, they aren't all romances. My personal favorite of these early books is Maybe in Another Life, closely followed by One True Loves, but who am I kidding? They're all great! They aren't as well known as her later books, except for maybe One True Loves, which has been adapted into a movie starring Philippa Soo, but they're all worth reading!
One reason I really enjoy these early books is because they usually have a heavy emphasis on family and friendship, whether that family is by blood or found, and the friendships are truly lovely!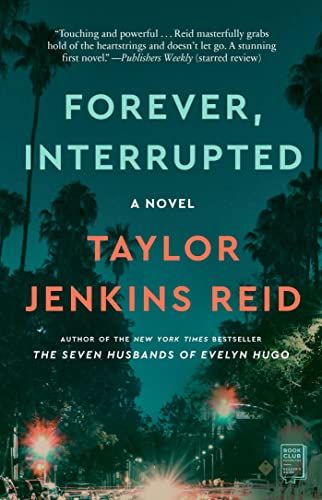 Reid's debut novel is a real tear-jerker. Elsie is a librarian living in Los Angeles, happy with her life but open to love when she meets Ben one New Year's Day and falls head over heels. Ben has a complicated relationship with his mom, so he doesn't immediately tell her about Elsie, and he doesn't tell her when Ben and Elsie elope five months later. So Elsie is caught completely unaware when Ben dies in a tragic accident a week after their wedding and she meets her new mother-in-law, Susan, for the first time in the hospital waiting room. As she struggles with losing someone she's only just discovered, Elsie must also contend with what it means to share a loss with a woman she's only just met, who had no idea Elsie even existed.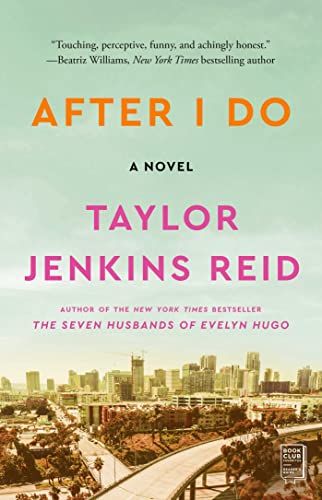 Lauren and Ryan have been together for 11 years, and they aren't happy anymore. Unable to face the possibility of divorcing someone she's known and loved for a third of her life, Lauren and Ryan come up with a radical plan: for one year, they'll separate and they won't contact each other at all. At first, Lauren is uncertain. But as she relearns what it means to live independently and even starts dating, she is sent on a puzzling quest to discover what it means to be committed to a person, to a life, and to a dream that might be evolving.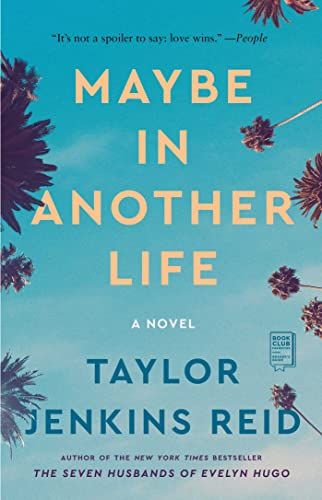 When Hannah moves back to Los Angeles, it feels like a weird homecoming of a sort. She has no career and no idea what's next, but she's happy to go out with her best friend in the world, Gabby. At the bar, she reconnects with her high school boyfriend Ethan and the spark is definitely still there. When Gabby is ready to leave, she asks Hannah if she's coming with — and the rest of the book follows Hannah's two different choices, exploring what happens if she stays at the bar with Ethan, and what happens if she leaves with Gabby. As her two simultaneous lives unfold in two different directions, Hannah must face her problems head on and discover what she wants out of life…and she may even find life-altering, true love along the way.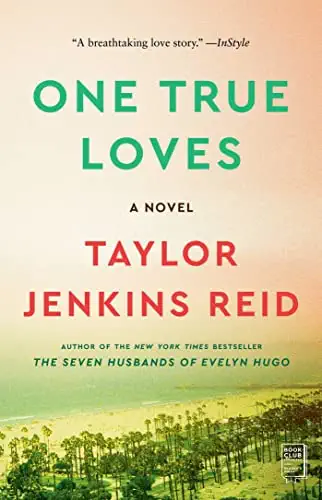 Emma Blair grew up in Acton, MA as the daughter of an independent bookseller, and she's wanted to get away and travel the world for as long as she can remember. She marries and sees the world with Jesse, her high school sweetheart, until one earth-shattering day, Jesse's helicopter over the Atlantic goes down and he's lost. Bereft, Emma moves back to Acton, and as she moves through her grief, she finds herself taking over the family bookstore and settling into a quiet life. Two year later, she meets and falls in love with Sam. They get engaged, and then one night, Emma receives a phone call. It's Jesse. He's been found, and he's coming home. Now, Emma finds herself torn between two men she loves desperately, and two divergent lives.
Recent Work
Taylor Jenkins Reid's more recent books are the ones she's best known for, and you've likely seen them everywhere in bookstores and libraries. However, if you want to dive in, I recommend reading them in publication order. Many characters make little cameos across her later books, making reading them in publication order satisfying, but they can honestly be read in any order you like. Evelyn Hugo is my absolute favorite book she's written, so I recommend starting there but you won't be confused if you pick up whatever book calls to you.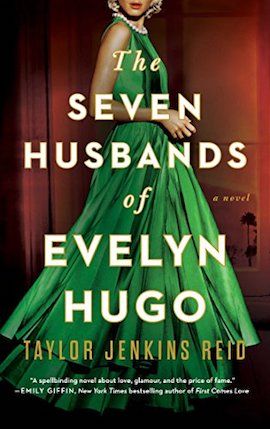 Monique is a struggling magazine journalist who is shocked when she receives an invitation to interview the legendary screen actress Evelyn Hugo. Evelyn makes her a tantalizing offer: Write her biography, telling her life story from her film debut in the 1950s, across seven tumultuous marriages, and to the present. In exchange, Monique will become a very rich woman. She agrees, tentatively, but Evelyn is guarding more than one secret that she will only indulge on her own time, and one of these secrets could have devastating consequences for Monique's personal life.
Written as an oral history about one of the hottest rock bands of the 1970s, this story tells of the meteoric rise of Daisy Jones, a talented singer whose one-time collaboration with the up and coming band The Six changed history. Billy Graham is the lead singer of The Six, but despite the public image of sexual tension between him and Daisy, Billy doesn't really like her. And when the band abruptly breaks up while touring to promote their first collaborative album, it only fuels the rumors. Everyone has refused to go on the record about the break up…until now. This one is brilliant on audio, and it's narrated by a full cast, including Jennifer Beals and Benjamin Bratt.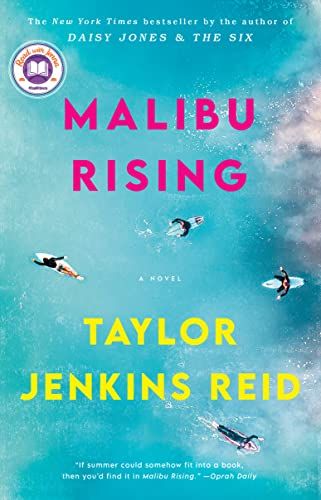 The four Riva siblings — Nina, Hud, Jay, and Kit — have grown up in the shadow of their deadbeat, famous father, singer Mick Riva. The only thing he ever gave them was a home in Malibu, but they've largely learned to look out for themselves, especially after their mother's premature death. On the day of the Rivas' annual house party, the four siblings are facing major changes: Nina's marriage is imploding, Jay is keeping a big secret, Hud has just received life-altering news, and Kit has invited someone to the party she definitely shouldn't have. The night will end in a fire that will destroy everything, but who is responsible for striking the match?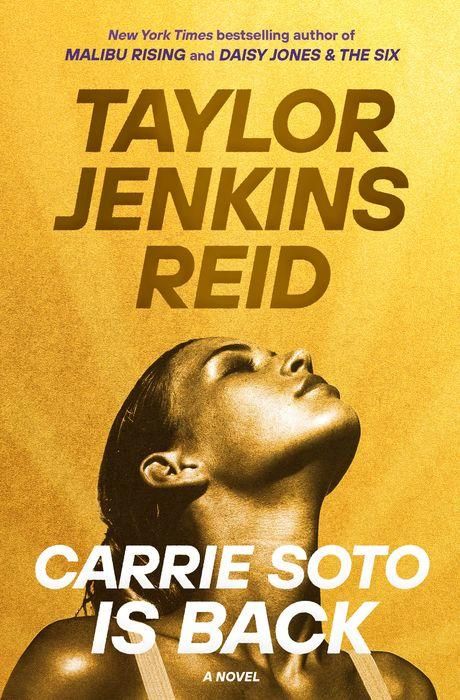 Carrie is the best tennis player in the game, and she has the Grand Slam titles, records, and attitude to prove it. She worked hard and sacrificed almost everything to reach greatness, with the help of her father and coach Javier. But six years after she retires, she's shocked to see her world records broken by a newcomer…and decides that she wants to come out of retirement to reclaim it, even if it means swallowing her pride and facing her fears for her last chance.
If you've read all of these books and are still hungry for more, then definitely check out these 10 authors like Taylor Jenkins Reid while you wait for her next release.